'Queens': Brandy Says Portraying Xplicit Lyrics Is Her Dream Role
Brandy has been in the spotlight for well over two decades. She is a Grammy-Award-winning singer and actor. She's starred in everything from Cinderella to I Still Know What You Did Last Summer. As a result, the icon's resume is stuffed to the brim. However, she says that her newest role in the ABC drama Queens is a dream come true.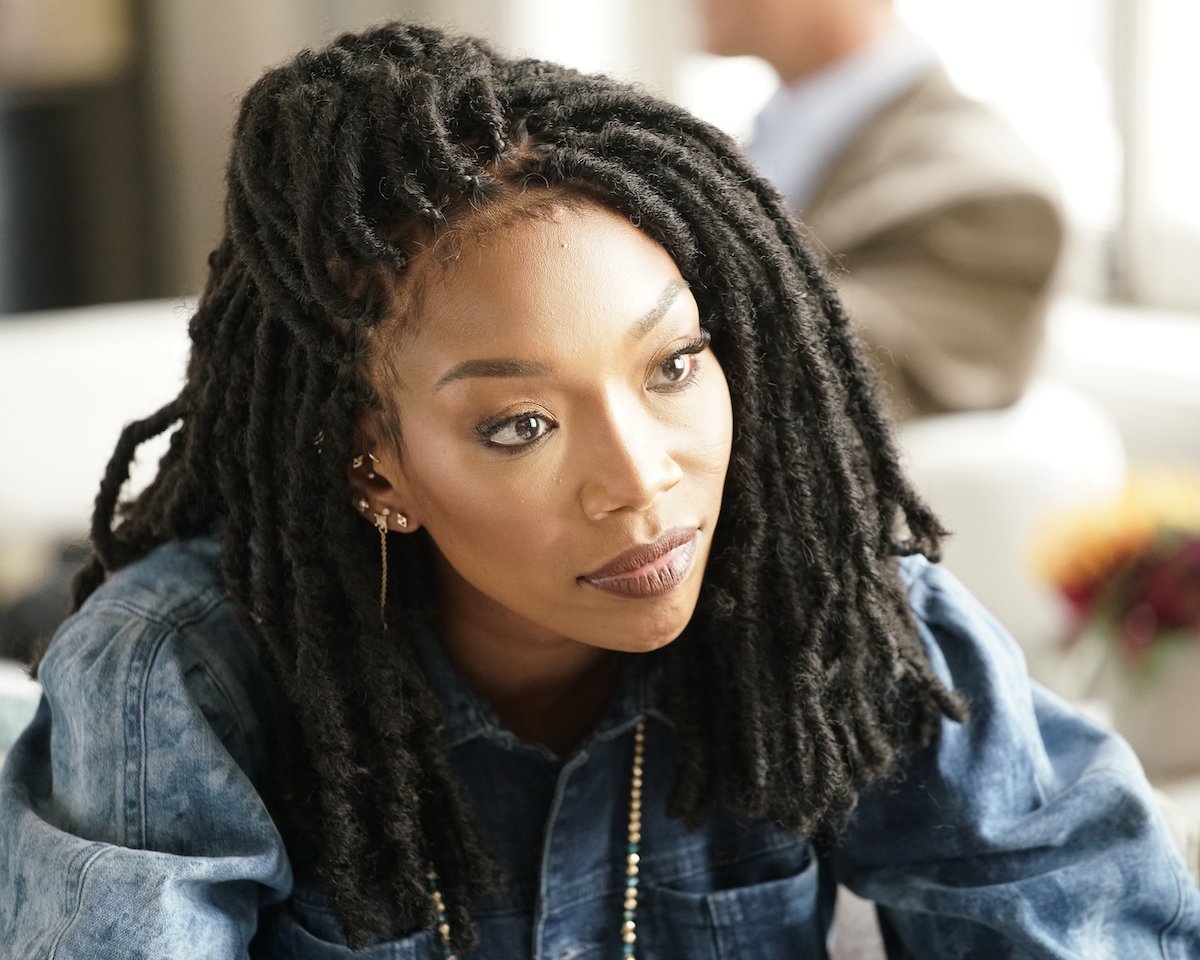 What is 'Queens' about?
Created by Scandal scribe Zahir McGhee, Queens is the story of The Nasty B*tches, a '90s hip-hop group. At the height of their fame, they crashed and burned. 20 years after they imploded on a stage in San Diego, they meet again. Brandy portrays Naomi aka Xplicit Lyrics, a single mom still chasing fame with a new sound.  Eve plays Brianna aka Professor Sex, a married mother of five who hung up her dreams in favor of her husband's career. Power alum Naturi Naughton portrays Jill aka Jill the Thrill, a conservative catholic hiding some secrets of her own. Finally, Nadine Velazquez portrays Valaria aka Butter Peacan, who used her bandmates' talent to secure a role as a talk show host.
Brandy says portraying Xplicit Lyrics on 'Queens' is her dream role
For a legendary artist and actor who began her career in her early teens, there isn't much Brandy hasn't done. She's starred on Broadway, in films, and in several hit TV shows. However, the 42-year-old says portraying Naomi aka Xplicit Lyrics on Queens has been a dream come true.
"I remember how Broadway made me feel," she told The New York Times. "I felt so good doing Broadway, and I was like, 'If I could do something like this for television, this would be amazing.'" She went on to say that reading the Queens script which mirrored her personal experiences in so many ways immediately drew her to the role of Naomi. "Music is my first love, so to be a part of a show where I can actually sing, dance, rap, act — it's like a dream role," she said.
Brandy learned to rap for her role on 'Queens'
We all know that Brandy has a voice of an angel. However, the R&B icon doesn't have much experience when it comes to rapping. Since Xplicit Lyrics is known for her rap prowess and legendary bars, the Moesha alum drew inspiration from some of the most iconic rappers of our time.
"I haven't had much experience, but I've been rapping for a little bit and I've always wanted to push my instrument to whatever level it could go to," she told The New York Times. "I've been inspired all my life by hip-hop. For Xplicit, it's been Nas, Jadakiss, Cam'ron, Lauryn Hill, Nicki Minaj. I love the challenge of having to find a certain tone to become Xplicit. Because the way she's written, she's the glue that holds everything together, so I had to find this certain kind of swag that I don't naturally have. I had to really work on that."
Considering how natural Brandy appears rapping on Queens, we would say that it worked out well.