'Queens': Brandy vs. Eve: Who Has the Higher Net Worth?
Brandy and Eve are two of the most influential music artists of the '90s and early 2000s. The women dominated the charts, Brandy for her stunning vocals and Eve for her slick raps. Since then, they've also ventured into other things including films and TV shows. Now, they've found themselves connecting on the new ABC drama, Queens.
Though they are the same age and have had similar experiences in the music industry who has the higher net worth?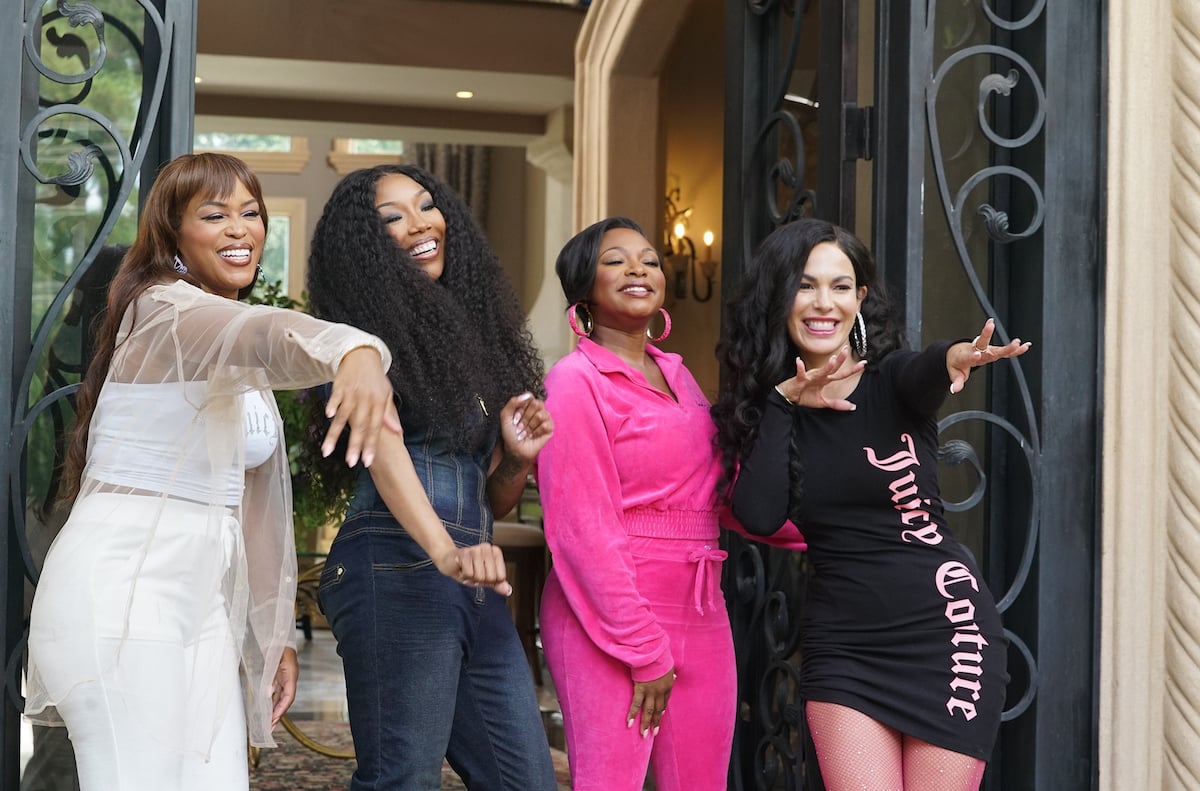 What is 'Queens' about?
Created by Scandal writer Zahir McGee, Queens is a drama series starring Eve, Brandy, Naturi Naughton, and Nadine Velazquez. The series chronicles the lives of the Nasty B*tches, a (fictional) all-female hip-hop group that exploded in the late '90s. However, just as their fame was skyrocketing egos and drama caused the group to implode. Now 20-years later, the women are reuniting.
Brandy's net worth is $12 million
The daughter of a gospel singer, Brandy fell in love with music from an early age after hearing Whitney Houston, who would eventually become a godmother to her. By age 11, her family had moved from Mississippi to California where she was consistently auditioning for talent shows. By 1993, Brandy was signed to Atlantic Records and was recording her debut self-titled album which received critical acclaim when it dropped in 1994.
In 1996 she landed the lead role in the sitcom Moesha and from there, her career skyrocketed. By 1997, Houston had hand-picked her to portray Cinderella in the ABC TV special. Cinderella garnered an estimated 60 million viewers, giving the network its highest ratings in the time period in 16 years.
Brandy would go on to top the charts with her second album, Never Say Never, star in I Still Know what You Did Last Summer, and much more. More recently she's starred in the Broadway musical Chicago and at present, she's starring in ABC's Queens. Since her 1994 debut album, Brandy has sold more than 40 million records worldwide.
According to Celebrity Net Worth, Brandy is worth $12 million.
Eve's net worth is $10 million
Born and raised in a housing project in Philadelphia, Eve's early years were no fairy tale. However, the rapper/actor didn't let that deter her. In high school, she focused on poetry and singing, eventually forming a rap group with Edjp (pronounced "Egypt").
Eventually, the Eve star moved to New York where she worked as a stripper to support herself. However, she was able to make connections and her friend got her an audition with Dr. Dre where she signed with Aftermath Entertainment. Eventually, she would sign on with Ruff Ryders label which had artists like  DMX, Jadakiss, and Swizz Beats. "When her first album, Let There Be Eve… debuted in 1999, it went number one.
"I have always appreciated that they never looked at me like 'Oh, she's the girl of the group,'" Eve told the celebrity news site uInterview.com. "They treated me as equal." From there Eve's career continued to soar with roles in films like Barbershop and xXx and eventually her own sitcom series Eve. She also was a host on the talk show, The Talk.
Since 2014 Eve has been married to Maximillion Cooper, the British multimillionaire founder of the celebrity motor rally Gumball 3000. They are currently expecting their first child together. According to Celebrity Net Worth Eve is worth $10 million.