'The Queen's Gambit': Anya Taylor-Joy Reveals Her 1 Trick for Breaking Character and Becoming Herself Again
Before The Queen's Gambit, Anya Taylor-Joy was already garnering buzz for her roles in projects like Morgan, the Barack Obama biopic Barry, New Mutants, and Split. However, the Netflix miniseries has solidified her place in Hollywood.
Since she spends so much time portraying other people from various walks of life and time periods, the Miami-born actor has one trick she uses to break character.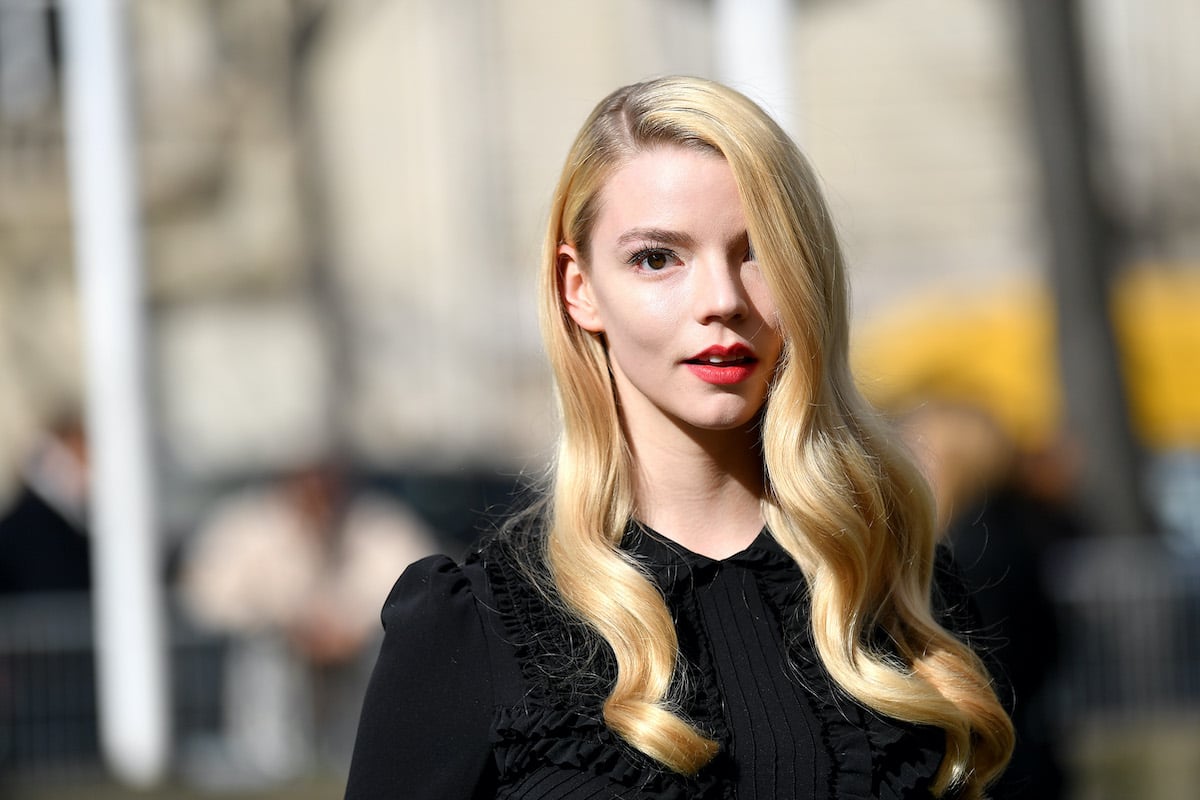 Anya Taylor-Joy is dazzling in 'The Queen's Gambit'
While Taylor Joy has gained recognition in previous projects like Peaky Blinders and The Witch, The Queen's Gambit has put her center stage. In the series, the actor stars as Beth Harmon, a young orphan taught chess by one of the orphanage's custodians. She quickly becomes a top competitor in the chess world, almost to the point of obsession.
The Netflix series is based on the 1983  Walter Tevis novel of the same name. "In the past, many women have had to hide their brains, but not today," Tevis told  The New York Times.
However, as her career has skyrocketed, Taylor-Joy has had to learn to center herself.
Anya Taylor-Joy is focused on taking care of herself
The 24-year-old has been adamant that she's not the healthiest person on earth. However, she does start her day by dancing. "I put on my three favorite songs and I just shake it out," she told Harper's Baazar. "I find that it's so good for my heart and my soul while also getting a bit of sweat in."
She's also been focused on paying closer attention to her diet since constantly traveling and filming can be challenging and exhausting. "I've been a vegetarian for a very long time, since I was about 10," she told Just Jared. "I don't think there is a problem with eating cheese or eggs or anything like that. It's the mass production of it and it's the fact that there are very few laws that cater to animal cruelty." However, it can be challenging to keep a vegan diet with such a busy lifestyle. She told Harper's Baazaar,
I don't touch meat or fish. I was vegan for a long time I got into it because it's the most ecologically conscious choice you can make as a consumer. When I was a vegan it was the healthiest I've ever felt, because I had so much energy. I was eating a tonne because I have a really big appetite and was getting in more greens. As a vegetarian I love a lot of Italian food – but I don't get that many greens in there.
This is how Anya Taylor-Joy breaks character to center herself
As an actor, it's your job to disappear behind your character. Depending on the project, that could be easier or more challenging than one might expect. However, the Vampire Academy alum revealed that she has one trick to break character and center herself.
When it's time to step back into herself, the actor sprays her favorite fragrance. "Always fragrance," she told Harper's Baazar, showing off her perfume of choice, Viktor&Rolf Flowerbomb Dew Eau De Parfum. "Big time. It just helps you feel more yourself. I spend a lot of time being other people, so this kind of brings me back down to earth."
She puts the perfume behind her ears, her heart, her wrist, and then behind her knees.