'Queens': Is There a New Episode on Tonight, Nov. 30?
ABC drama series Queens follows four women who performed in a successful '90s rap group "Nasty B——" together but suddenly disbanded. The show picks up on them 20 years later, now in their 40's and estranged from each other, as they reunite for another shot at fame. However, the former stars have to navigate their strained relationships and unforeseen factors, such as Brianna (Eve J. Cooper) unexpectedly becoming a single mother of five children. Does episode 7 of the series air tonight, Nov. 30, or is the show on a break?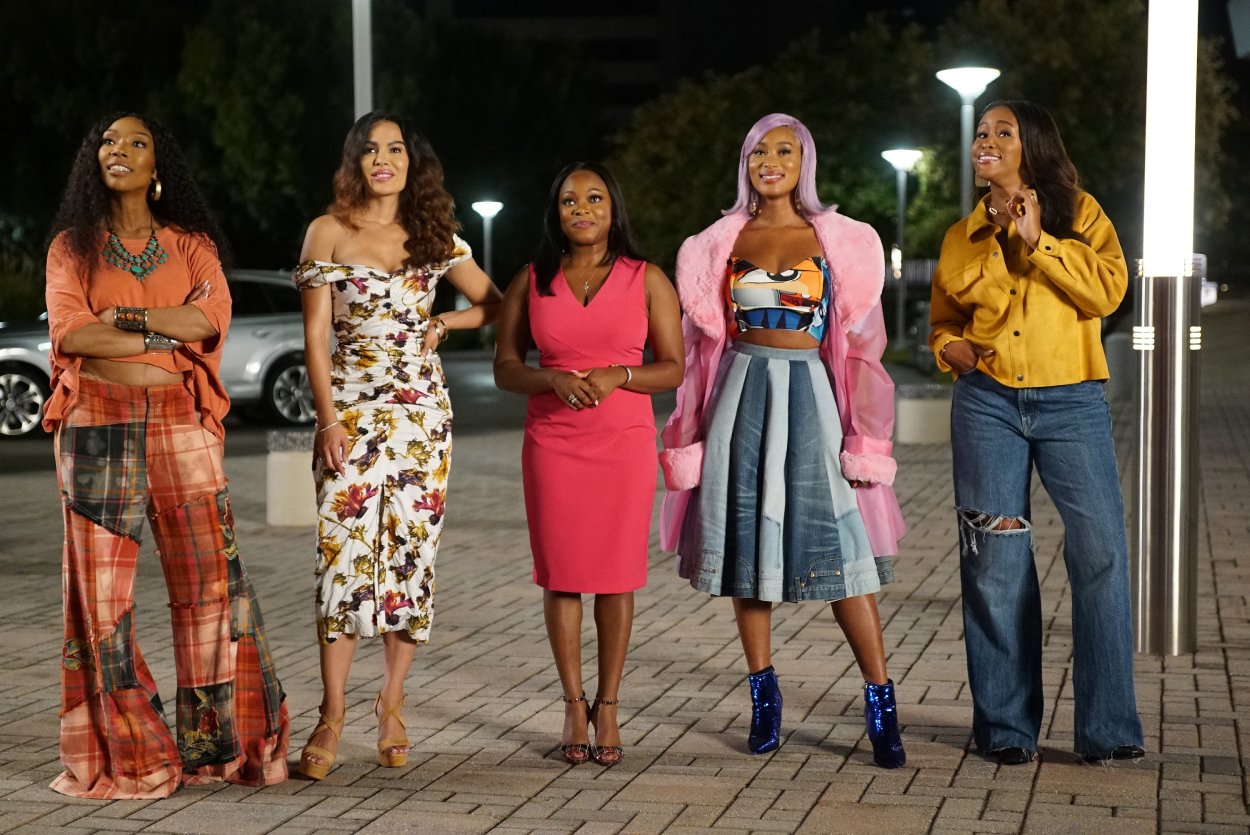 Is 'Queens' airing tonight, Nov. 30?
Episode 7 of the ABC musical drama series Queens, titled "Who Shot Ya," will not air Tuesday, Nov. 30. The show will return in its usual time slot the following week, Dec. 7.
'Queens' Season 1 Episode 6 followed the group as they prepared for a music video
Directed by Daniel Willis, episode 6's "Behind the Throne" focused on the women as they got ready for their first music video in a couple of decades.
Initially, they included Lil Muffin (Pepi Sonuga) in the song, but a group vote determined they would feature a more famous artist instead. The move upset the young rapper who, fresh out of rehab, felt abandoned by the ladies and her group of friends.
Additionally, she informed her label executives that she didn't feel the Lil Muffin persona fit her anymore and wanted to begin recording music under her birth name, Lauren. Not seeing her vision, the label dropped her, effectively making her homeless as they owned her house.
Prior to shooting their music video, Jill (Naturi Naughton) commented on enjoying the attention she received after coming out, leading some members of the LGBTQ community to "cancel" her. On top of the questionable comments, a situation from Jill's past came back to haunt her. Twenty years prior, when the ladies were on top as the Nasty B——, they did an episode with MTV Cribs.
Jill was almost 'canceled,' and Valeria learns her mom might be hiding something
After filming, a staff member flirted with Jill, upsetting the rapper. Addicted to drugs at the time, she angrily shoved the crew member. The woman came forward with her story, only further "canceling" the resurging rapper.
Therefore, Jill did an interview with ex-girlfriend Tina (Felisha Terrell) which seemed to turn the public in her favor. After Tina defended her longtime partner and later brought up the possibility of them staying together while on tour, Jill made it clear she still wanted to remain single.
Meanwhile, Valeria (Nadine Velazquez) has enjoyed reconnecting with her mother, especially after her mom rejected the money to stay with her. However, she learned her estranged mom might have taken pictures of her credit cards while she shot the music video.
Additionally, Naomi (Brandy Norwood) continues to get used to her daughter and Eric (Taylor Sele) developing a relationship while she potentially has a new love interest in another songwriter. The upcoming episodes include someone shooting the women as they marvel at a billboard announcing their world tour. Queens returns Tuesday, Dec. 7 on ABC.