'Queens': Did the Show Kill Off Eve's Character, Brianna?
After eventually forgiving her husband for cheating, Brianna (Eve) expressed her intentions to put the past behind her and move forward in their marriage during the first season of Queens. However, he abruptly died shortly after the revival of her rap career, making her a single mother to five children. Before filming for season 1 concluded, Eve announced her pregnancy and intentions to take a maternity leave. Did the show kill off her character?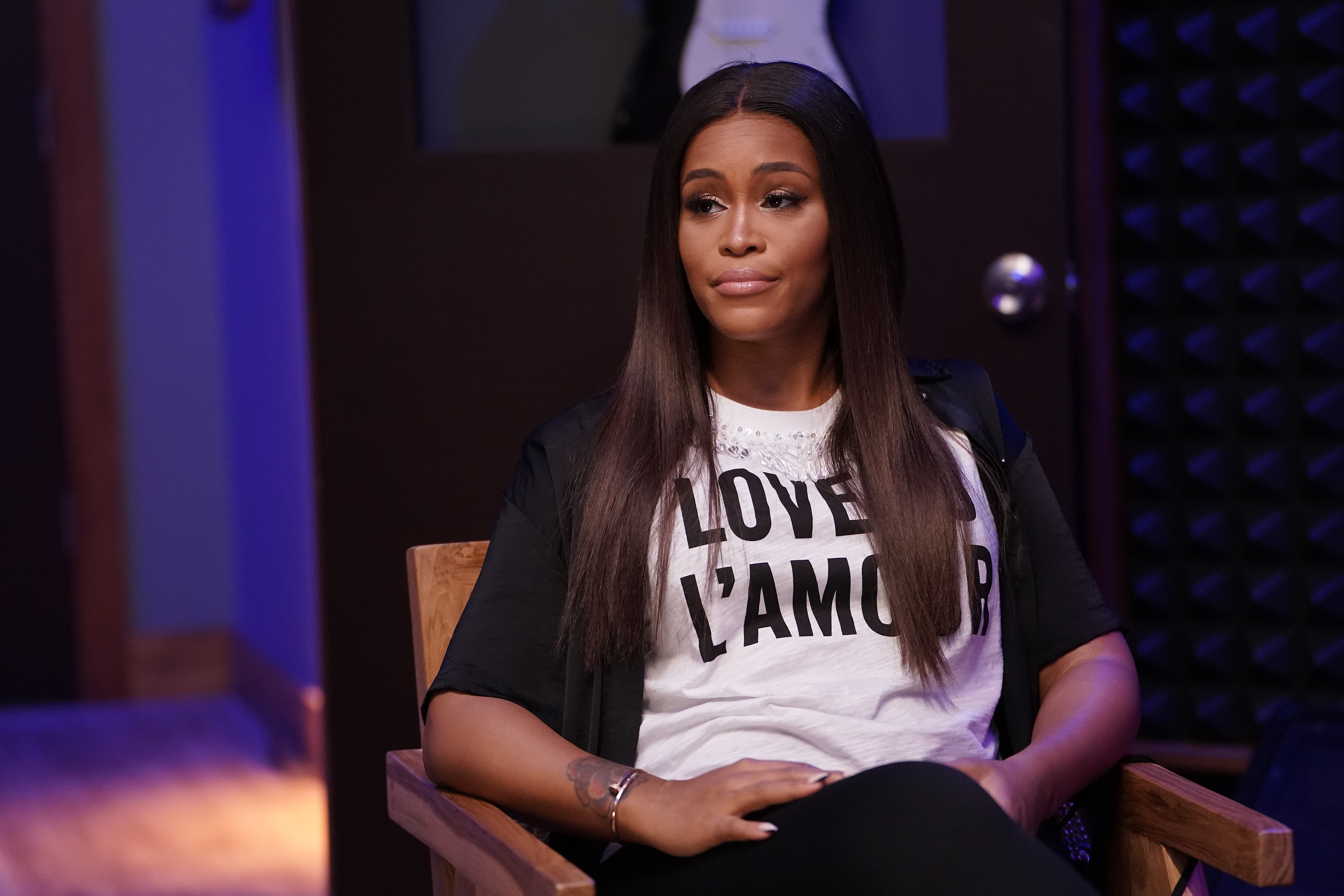 Viewers thought Darren shot and killed Brianna
When Queens begins, the audience is introduced to a religious Jill (Naturi Naughton) who has revealed her sexuality as a lesbian to her husband, Darren (Emerson Brooks).
Although he seems OK with the revelation as he initially suggests her girlfriend move in with them, Darren refuses to grant her a divorce. After burning the papers in front of her, he eventually relents.
RELATED: 'Queens': Is There a New Episode on Tonight, Nov. 30?
However, he attempts to shoot her as the group admires a billboard announcing their world tour, striking Brianna (Eve) instead. The rapper initially seemed fine, but the doctors admitted she might deal with slight paralysis as a result.
After hearing of the possibility, Brianna's mom wanted to forgo the operation. However, viewers thought Professor Sex then died from her injuries, making her five children orphans. 
Brianna is revealed as alive by the end of episode 9
Following her believed death, the group disbanded, and everyone focused on their own paths moving forward. Blaming herself for the situation, as their manager Eric (Taylor Selé), was also injured in the shooting, Jill ignored the others' calls and considered coping with drugs as she previously did.
She changed her mind and threw the contraband out of the window, but a cop pulled her over, and the rapper landed in jail.
After the other ladies arrived to bail her out, Jill realized she needed their support, and the group got back together. The ladies then decided to release music through their newly released Nasty Girl Records alongside legendary MC Lady Z (Remy Ma) and Lil' Muffin (Pepi Sonuga), who now prefers her given name, Lauren.
Following their launch, they phoned an alive Brianna, who ignored her call to continue her Piedra Blancas vacation with her children.
Eve might or might not return to 'Queens'
During a Jan. 2022 interview with Deadline, show creator Zahir McGhee admitted he asked Eve if she wanted to incorporate her pregnancy into Brianna's storyline.
However, he said she shot it down and revealed she planned to take a maternity leave instead. As he didn't believe anyone could take Brianna's place, the creator noted he planned to flesh out new and current cast members throughout the season.
RELATED: Eve Taking a Hiatus From 'Queens' – Will She Return for a Second Season?
Additionally, McGhee promised the Queens' rapper would "remain present in the minds of our characters." Referring to Eve as the series' "third partner," the creator noted, "she's in this for as long as she wants to be in it."
Therefore, it seems that while the rapper hasn't given a return date yet, the door is open for when she wants to begin filming again. Eve is currently expecting her first child with British entrepreneur Maximillion Cooper. Queens airs Tuesdays on ABC.