'Queens': Will Eve Return to the Series? Show Creator Answers
[SPOILER ALERT: Spoilers ahead for Queens Season 1 Episode 9.]
Rapper Eve took a maternity leave from the drama series Queens after becoming pregnant with her first child. While viewers thought the show killed her character off, she's revealed to be alive. Will she come back to the series? Creator Zahir McGhee addressed her possible return in an interview with Deadline.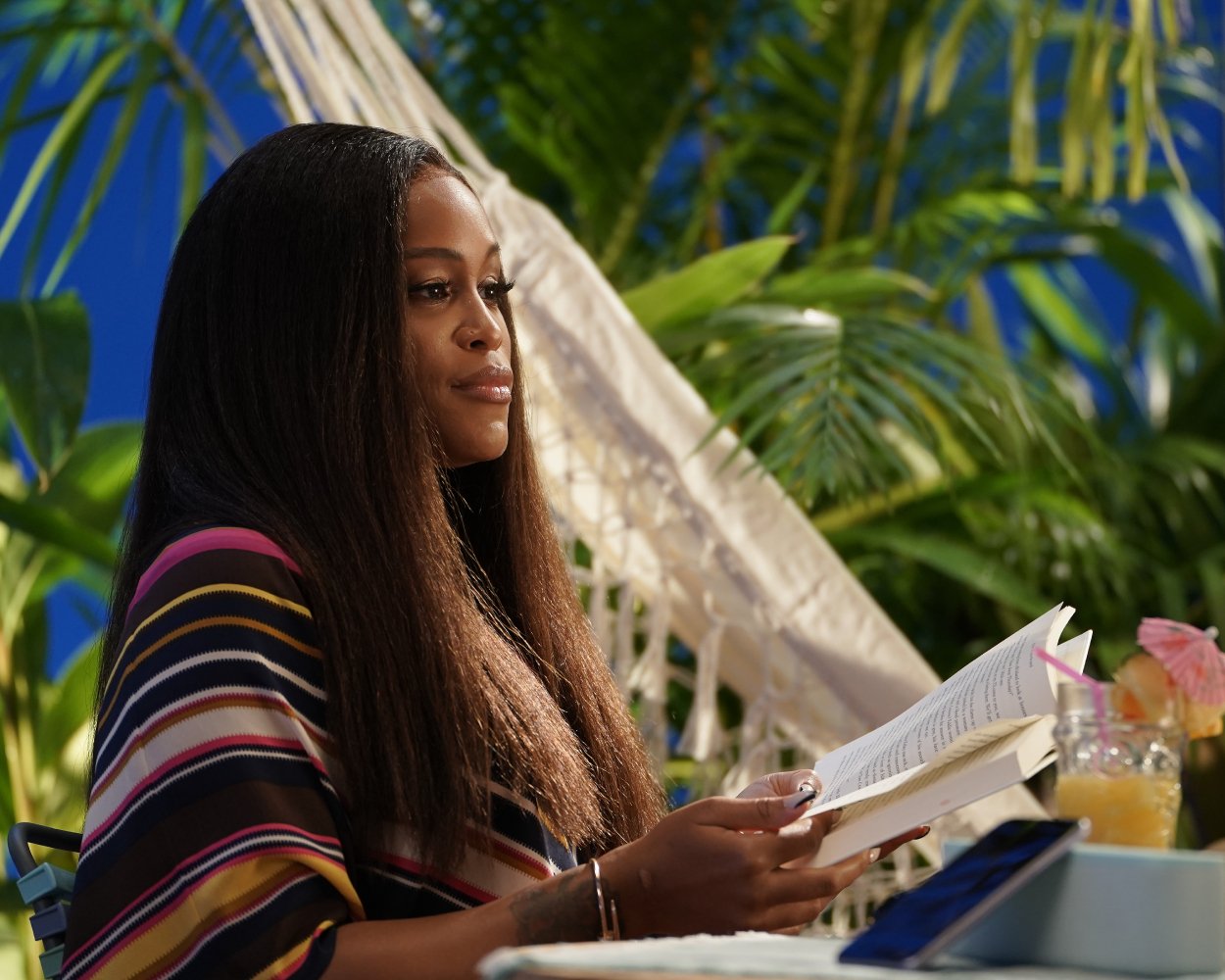 'Queens' creator Zahir McGhee says Eve is 'in this for as long as she wants to be'
Eve J. Cooper, who portrays Brianna "Professor Sex" Robinson in ABC's Queens, took a maternity leave from the series. The show seemingly edited her character out of the show by killing her off, but viewers were surprised to see her alive and well with her children on vacation.
Creator Zahir McGhee told Deadline in a Jan. 2022 interview following episode 9 that he asked Eve if she wanted her character to become pregnant as well. Instead, she preferred to take a leave.
The creator explained he planned to flesh out new and current cast more while promising that Bree "will remain present in the minds of our characters."
Additionally, McGhee referred to the rapper as the show's "third partner," including, "she's in this for as long as she wants to be in it." Although it seems as though Eve hasn't set a date to return yet, the creator teased its possible viewers might see the rapper again "before the end of the season."
Is Remy Ma's Lady Z replacing Eve's Bree in the show?
When asked if the new character, legendary MC Lady Z portrayed by rapper Remy Ma would replace Bree, McGhee explained the show would briefly veer away from focusing on the Queens.
Instead, they'll feature the women's personal struggles and their next steps without Bree, which has started with the launch of their own record label.
Wanting to help women in the music industry, the ladies plan to release solo music alongside the already signed Lady Z and Muffins, who prefers her given name, Lauren. The creator isn't sure if Lady Z will "fill that void" but pointed out they also have a rotating door of guest stars affiliated with Nasty Girl Records.
"With the support of the ladies, Lady Z could definitely become part of the group," he noted. "It's hard for Naomi, Jill, and Valeria to imagine the group without Brianna in it, but anything is possible."
Bree revealed to be alive by the end of episode 9
Shortly after finding her husband cheating with a student in their bed, Bree planned to leave him. However, after considering his brain tumor and their five children, she decided to forgive him and stay.
The rapper finally expressed her feelings and intentions in moving past it, but her husband died. Once things began looking up for the Queens as they earned a world tour, Jill's ex-husband Darren shot at the group, hoping to take out his former spouse. However, Bree took the bullet, landing in the hospital, eventually seemingly dying.
Near the end of episode 9, the ladies celebrated the launch of their record deal and noted they wanted to share the news with someone. Viewers then see them calling Brianna on vacation in Piedra Blancas with her children.
The creator explained in the Deadline interview that the rapper felt inspired by her late husband's video message when he reminded her of their vow to return with their children. Queens airs Tuesdays on ABC.