Quentin Tarantino Once Admitted That He Was a 'Leering Bastard' When He Filmed Women for 'Death Proof'
Death Proof was a unique experience for Quentin Tarantino, as the film saw the Oscar winner experiment with the horror genre in his own way. And although it's a movie he looks back at fondly, he's acknowledged it's not as well-received as his other movies. But Death Proof was also unique in how Tarantino decided to treat women on set.
Quentin Tarantino considered 'Death Proof' his worst film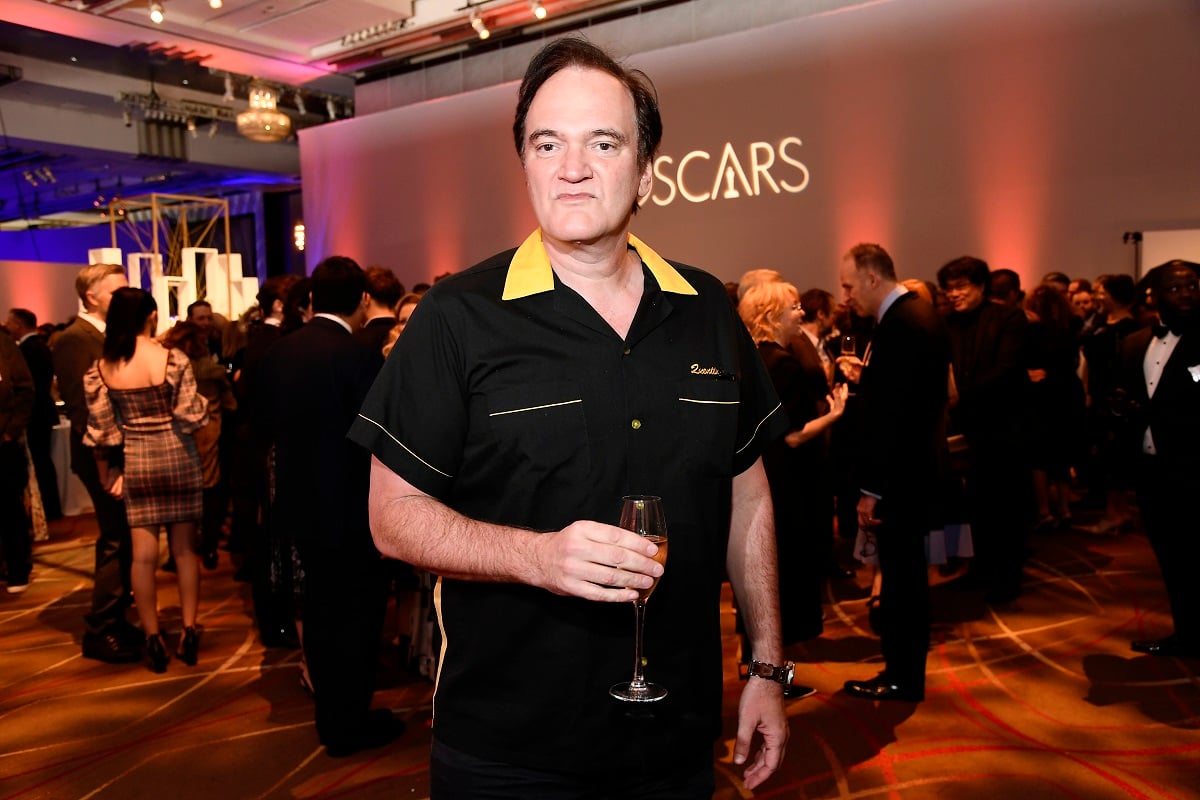 Tarantino is well aware of the public reception his 2007 slasher flick Death Proof received. But the reception might just be due to a misunderstanding on the audience's part. The Django Unchained director revealed he was trying to accomplish something with Death Proof modern audiences might not have been ready for.
"With Grindhouse, I think me and Robert [Rodriguez] just felt that people had a little more of a concept of the history of double features and exploitation movies," Tarantino told Empire. "No, they didn't. At all. They had no idea what the f*** they were watching. It meant nothing to them, alright, what we were doing. So that was a case of being a little too cool for school."
Tarantino would later go on to rank Death Proof pretty low on his filmography. At the same time, he believed even his lowest-rated movie wasn't too bad.
"Death Proof has got to be the worst movie I ever make. And for a left-handed movie, that wasn't so bad, all right? — so if that's the worst I ever get, I'm good," Tarantino said in an interview with The Hollywood Reporter.
Quentin Tarantino once admitted he was a 'leering bastard' when he filmed women for 'Death Proof'
Tarantino doesn't consider himself, or his movies, misogynistic. Uma Thurman has even vouched for the director in that regard, recalling how empowering Kill Bill was for female fans.
"Women would come up to me and they would say that somehow or other – they'd share a little bit — that that film helped them in their lives," Thurman once said according to Variety. "Whether they were feeling oppressed or struggling or had a bad boyfriend or felt badly about themselves, that that film released in them some survival energy that was helpful, and that is probably one of the most gratifying things that I have ever experienced in response to a piece of art."
Tarantino felt that Death Proof was another film that he geared towards women, which was influenced by the women in his life.
"I had a lot of female friends in their mid-to-late twenties and early thirties. For the past five or six years, they've been really important in my life, and I hung around with a lot of different girl posses. So I'm the one guy with the four girls, and I got a really good sense of their dynamic, how they talk," Tarantino told Village Voice.
But the Pulp Fiction director acknowledged he treated women differently in this film than in his others. But that was mostly due to Death Proof being an exploitation film.
"So this was my girl movie, my way to write girls now, not me remembering what girls were like in college. It became my version of The Women. But I directed it like an exploitation film. Every other movie I've ever done, I've always been a gentleman about how I shot women. Not in that movie. I was a leering bastard in that one," he said.
Uma Thurman thought 'Grindhouse' was one of the best projects Quentin Tarantino had ever done
Although some of the audience might not have been too impressed with Death Proof, Thurman had nothing but kind words for it. In an interview with Slashfilm, Tarantino discussed giving his Kill Bill star the Death Proof script for critique.
"She called me before the car crash happened because she could kind of realize what was going to happen," Tarantino recalled. "She calls me and goes, 'Quentin, I think this is maybe one of the best films you have ever written. I am falling in love with these girls, I love this dialogue, and I am calling you now before you kill them because I know I am going to be really mad at you and my opinion will be vastly different but right now I am letting you know I think it is one of the best things you have ever done.'"
RELATED: Quentin Tarantino Originally Planned to Make a 'Kill Bill' Sequel 'Every 10 Years'