Why Quentin Tarantino Chose Christoph Waltz Over Leonardo DiCaprio in 'Inglourious Basterds'
Quentin Tarantino and Leonardo DiCaprio have proven to be a good team over the years. DiCaprio's roles in both Django Unchained and Once Upon a Time in Hollywood earned him Oscar nominations and near-unanimous praise. Apart from that, fans have wanted to see DiCaprio team up with the Kill Bill director for ages.
However, there was a brief moment where DiCaprio expressed interest in playing the villain in Inglorious Basterds. But Tarantino passed up DiCaprio for actor Christoph Waltz because Waltz could do something DiCaprio couldn't do in the film.
Leonardo DiCaprio wasn't originally supposed to be the villain in 'Django Unchained'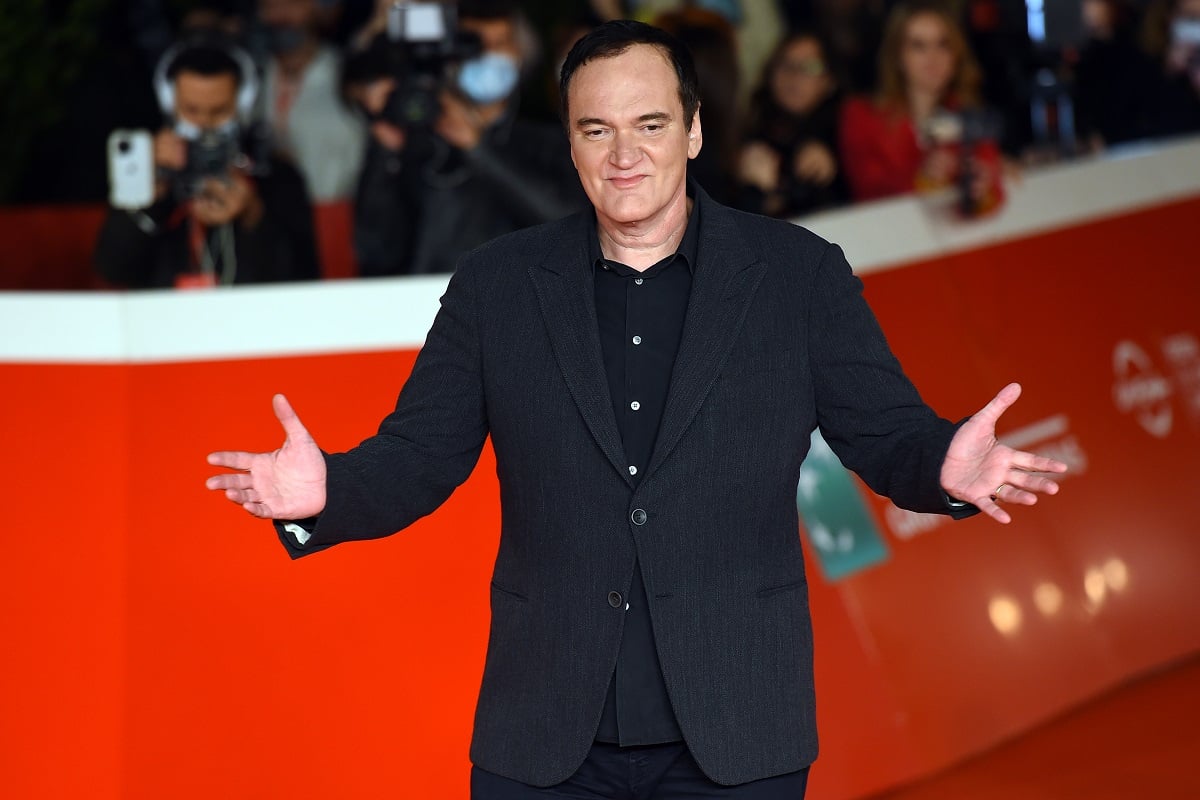 Quentin Tarantino revealed that Leonardo DiCaprio wasn't the actor he originally envisioned as Django's nemesis. Despite DiCaprio's pedigree as an actor, Tarantino imagined someone much older as the sinister Calvin Candie. According to rowthree.com, Playboy once asked Tarantino if he had anyone else in mind to play the character.
"I did, but I don't want to say who, simply because when I finished the script I realized they were a little older than I wanted the character to be," Tarantino said. "Leo was younger than I had initially written, but I read it again and could see no reason why the character couldn't be younger."
Tarantino also revealed that he and DiCaprio had been hanging out for 15 years. Tarantino would send the Titanic star scripts of his movies to see if anything would float his boat. DiCaprio found a Tarantino character he liked in Calvin Candie.
"This man's code of ethics was so beyond, or below, anything that I could ever imagine," DiCaprio said to Entertainment Weekly. "But it was a delicious character nonetheless."
However, before DiCaprio became Calvin Candie, he was interested in being Hans Landa instead.
Quentin Tarantino on why he chose Christoph Waltz over Leonardo DiCaprio in 'Inglourious Basterds'
There were reports at the time that DiCaprio was orbiting Hans Landa. However, Tarantino didn't think DiCaprio had the language skills to pull the role off.
"Leo and I never actually got together and talked about Inglourious Basterds. He was curious about playing the role, but I knew I needed somebody with all those linguistic skills," Tarantino told Playboy. "Leo can actually speak good German, but Landa spoke French in the movie more than German. So it was never in the cards."
Waltz, however, was able to speak all the languages Landa spoke fluently. It's an ability he picked up as just a way of life in Europe.
"I've been in places in Europe where you need a different language if you go out for dinner," Waltz said according to cbsnews.com. "I worked in Southern Germany, and we went into France for dinner. You just go across the river, different language, different culture, different food, different everything. So it's nothing extraordinary."
These skills allowed Waltz to grab the part away from DiCaprio and other actors. By doing so, Waltz not only boosted his profile as an actor but saved Inglourious Basterds from being put on hold indefinitely by Tarantino himself.
Quentin Tarantino would've quit 'Inglourious Basterds' if he didn't find Christoph Waltz
Before Christoph Waltz, Tarantino had a frustrating time getting his next Hans Landa. Many actors who auditioned for the role only possessed half the skills Tarantino was looking for.
"There's a musical quality to my dialogue," Tarantino said according to cbsnews.com. "There's a rap quality to my dialogue. And there's a comedy-monologue quality to my dialogue. … As fluent as they might have been in English, that wasn't the language for them to recite poetry in."
Tarantino once revealed that, if it wasn't for Waltz, he most likely would've dumped Basterds altogether. According to theplaylist.com, Tarantino called for a meeting with his producers about not finding the right Hans Landa.
"Look, guys, we're not finding him and I'm not so confident we're going to find him. I don't want to make the movie if we can't make the perfect Hans Landa," Tarantino once said.
Tarantino was willing to shelve his project for years until the right actor came along.
"I'm not gonna throw it away, but it's a WWII movie and we could do it three years from now and it'd be a different group of actors and maybe we'll have better luck."
Fortunately, however, Tarantino found his perfect Hans Landa in Christoph Waltz. The actor would later go on to earn an Academy Award for the role.