Quentin Tarantino Doubles Down on Bruce Lee Insults, Tells Critics to 'Suck a D—'
'Once Upon a Time in Hollywood' director Quentin Tarantino doubled down on insulting take on Bruce Lee during an episode of 'The Joe Rogan Experience'
Quentin Tarantino faced backlash for his portrayal of Bruce Lee in Once Upon a Time in Hollywood — however, the director has since doubled down on his position, calling Lee arrogant on an episode of The Joe Rogan Experience. He claims Lee had no respect for American stunt performers and told fans of Lee to "suck a d—."
Quentin Tarantino criticized for 'Once Upon a Time in Hollywood' portrayal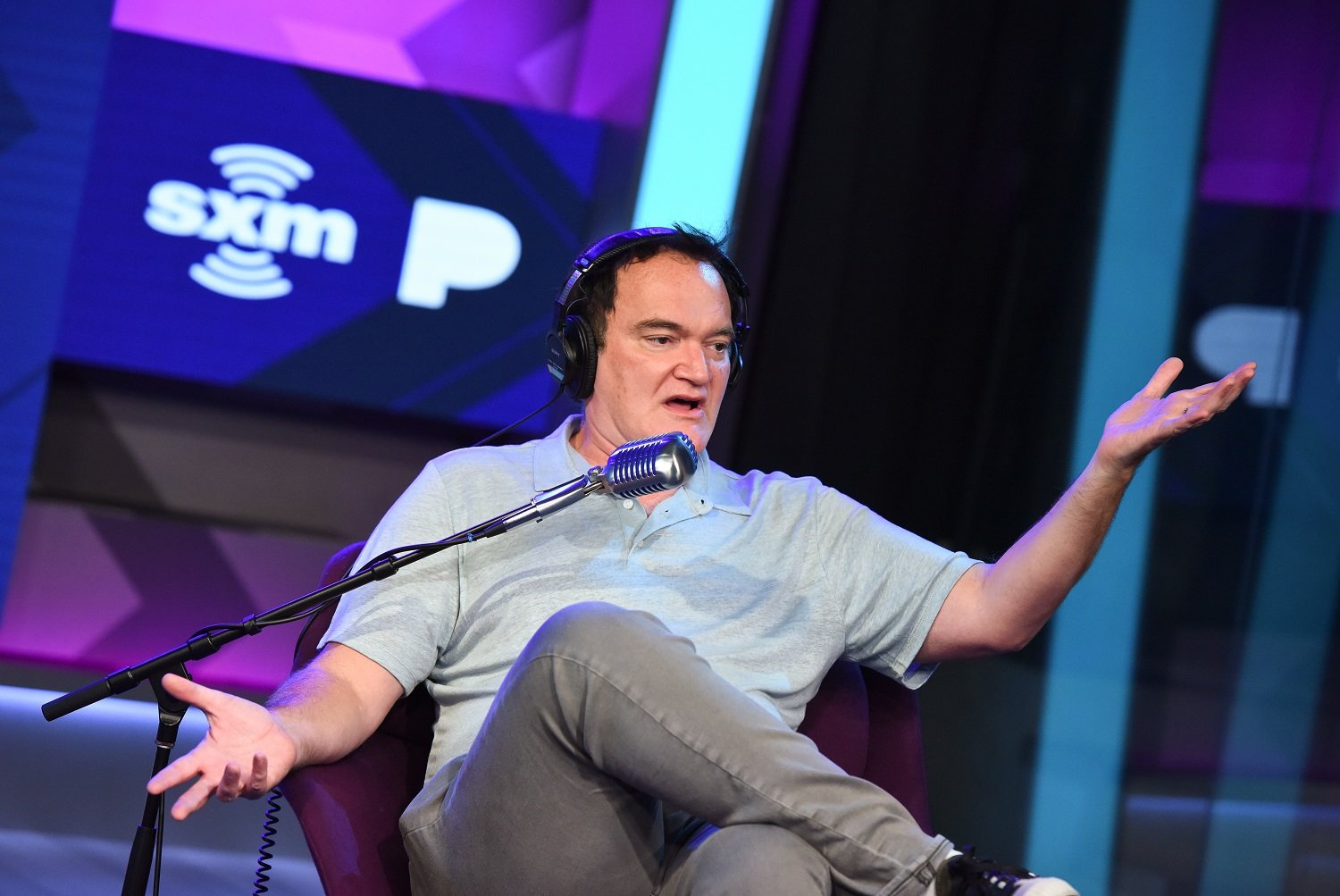 Bruce Lee's daughter, Shannon Lee, was not thrilled with how Quentin Tarantino chose to portray her father in Once Upon a Time in Hollywood. In the film, Lee is arrogant and boastful, and is quickly bested in a fight with a stunt double. 
"I can understand all the reasoning behind what is portrayed in the movie. I understand that the two characters are antiheroes and this is sort of like a rage fantasy of what would happen… and they're portraying a period of time that clearly had a lot of racism and exclusion," Shannon Lee told The Wrap.
"I understand they want to make the Brad Pitt character this super bad-ass who could beat up Bruce Lee. But they didn't need to treat him in the way that white Hollywood did when he was alive."
She added that instead of highlighting how hard Lee had to work in the face of racism in Hollywood, he was portrayed as a blowhard. 
"He comes across as an arrogant asshole who was full of hot air. And not someone who had to fight triple as hard as any of those people did to accomplish what was naturally given to so many others," Shannon Lee explained.
Unfortunately, during an interview with Joe Rogan, Quentin Tarantino revealed that Shannon Lee was far too generous with her appraisal of Tarantino's intentions. 
Director tells Joe Rogan that Bruce Lee was arrogant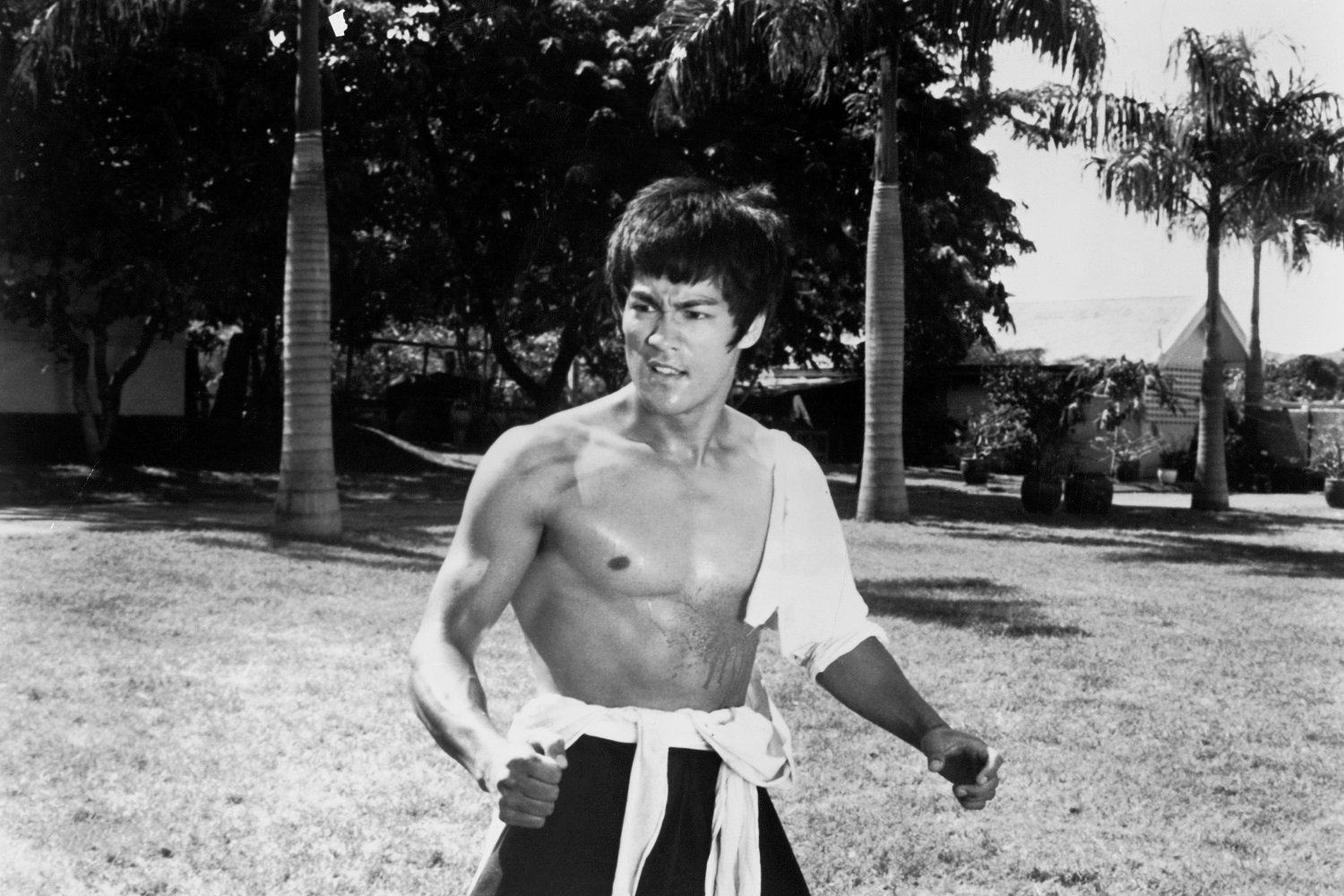 Quentin Tarantino's intent with his portrayal of Bruce Lee was much less nuanced than Shannon Lee suspected. In fact, it seems as if Tarantino has a chip on his shoulder when it comes to the martial artist, calling him arrogant and dismissing critics. 
"Where I am coming from is I can understand his daughter having a problem with it. It's her f—— father. I get that. But anybody else, oh suck a d—!" Tarantino said during an episode of The Joe Rogan Experience. 
Tarantino then went on a long ramble about how and why his fictional character that he invented could beat Bruce Lee, a real person with real-life skills, in a fight. It's reminiscent of someone talking about their "OC" online. 
"Bruce had nothing but disrespect for stuntmen. He was always hitting them with his feet, he was always tagging — it's called tagging when you hit a stuntman for real," claimed Tarantino.  
"And he was always tagging them with his feet, he was always tagging them with his fist, and it got to the point where, 'I refuse to work with him.' And he had nothing but disrespect for American stuntmen."
While chatting with Joe Rogan, Tarantino went as far as to liken Bruce Lee to Charles Manson. 
"Like Charles Manson, this spiritual sifu stuff was just a side gig. The way Charles Manson wanted to be a rock star, Bruce Lee wanted to be a movie star," he said.