Quentin Tarantino Fans Have 'The Golden Girls' to Thank for His Movie Career
Since the early 1990s, Quentin Tarantino has become one of the most acclaimed — and controversial — filmmakers working today. The director's movies are known for their hyper-violence as much as they are their stylized dialogue. And, more than 25 years after Pulp Fiction led him to Oscar gold, Tarantino remains as relevant as ever.
In fact, the director is also perhaps one of the world's most famous cinephiles. In addition to the detailed visions for his own films, Tarantino has a notoriously encyclopedic knowledge of film history. From A-list stars and directors to scrappy B-movies, he knows (and loves) it all. So Tarantino fans might be surprised to hear his success might not have happened if not for NBC sitcom The Golden Girls.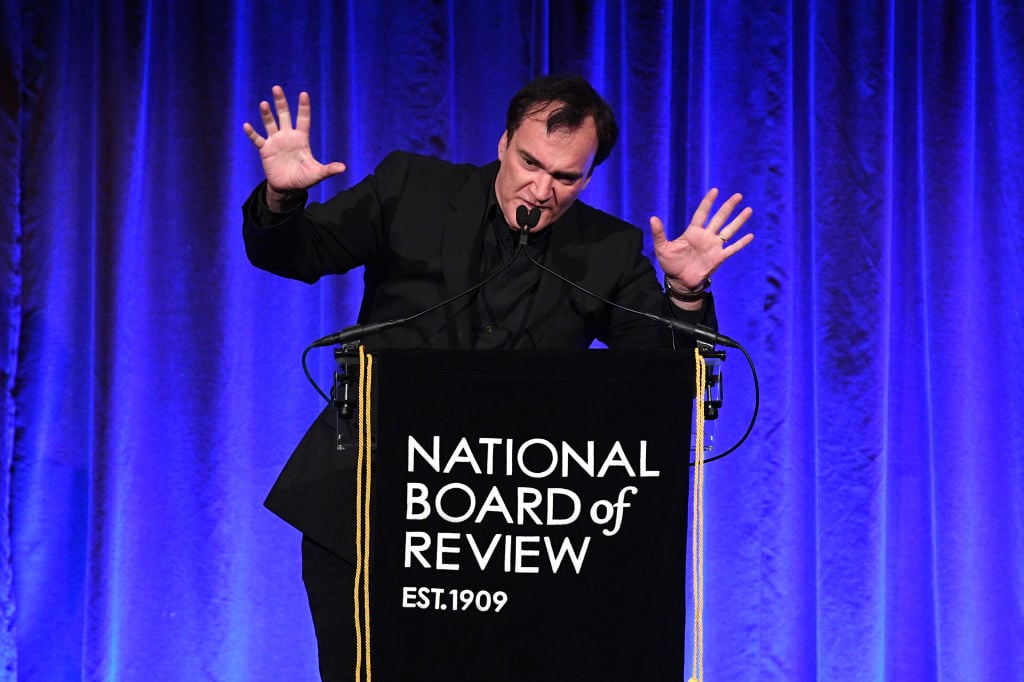 One of the most influential filmmakers today
Before we get to how that series plays into Tarantino's rise to fame, let's review some of his legacy. The director's first film, Reservoir Dogs, made the rounds in 1992, becoming a festival hit and cult favorite. But it wasn't until Pulp Fiction that he began to ascend to legend status.
Since then, Tarantino's career has become a critical and awards darling. Even while films like Jackie Brown and The Hateful Eight failed to set the box office on fire, they earned Oscar attention and plenty of love from fans. Conversely, films like Inglourious Basterds and Django Unchained became two of his top performers at the box office and on the awards stage.
How 'The Golden Girls' changed everything
But all of that almost didn't happen. On a recent appearance on The Tonight Show Starring Jimmy Fallon, Tarantino shared how a guest spot he booked on The Golden Girls back in 1988 made his directorial career possible.
"Before I did Reservoir Dogs, I had a very unsuccessful acting career," he said. "One of the jobs I did get — and not because I did a wonderful audition but simply because they sent my picture in and they said, 'He's got it' — was for an Elvis impersonator on The Golden Girls."
Back in the 1980s, Tarantino obsessed over Elvis Presley and even modeled his hair after Presley's iconic pompadour. So when the show was casting Elvis impersonators at Sophia's (Estelle Getty) wedding, Tarantino was a natural fit.
"It became a two-part Golden Girls, so I got paid residuals for both parts," the director continued. "They put it on the best of The Golden Girls, and I got residuals every time that showed. So I got paid maybe $650 for that episode. But by the time the residuals were over three years later, I made $3,000."
That money, as it turns out, helped Tarantino keep pushing forward on preproduction for his first directorial feature, Reservoir Dogs. So fans can thank The Golden Girls for "being a friend" to a fledgling filmmaker who — little did anyone realize — would change the cinematic landscape forever.
Quentin Tarantino's heading to the Oscar stage
Yet, despite all his success, Tarantino maintains he will retire after 10 films. If that's true, we could be in store for an epic curtain call. After all, his ninth release, Once Upon a Time in Hollywood, is on the verge of being one of the director's biggest commercial successes ever.
In addition, the film is expected to be a major player at the Academy Awards. Tarantino already has screenplay Oscars for Pulp Fiction and Django Unchained. But many industry insiders believe this latest film could be his chance to get a coveted Best Director statuette.
Likewise, no Tarantino film has yet to be named Best Picture of the year by the academy. Once Upon a Time in Hollywood serves as a love letter to old Hollywood. As such, it has a real shot at triumphing over other Oscar contenders like 1917, Parasite, and The Irishman. We'll find out when the Academy Awards are handed out on Feb. 9, 2020.