All Quentin Tarantino Films In Order
Quentin Tarantino is a two-time Oscar winning for his feature film work. Here are all of Tarantino's films in order that audiences can use to best experience the filmmaker's work.
Quentin Tarantino is one of the world's most renowned filmmakers of all time. Audiences recognize how he incorporates extreme violence and genre filters over extraordinarily personal and intimate themes. However, He intends to retire after his tenth movie. Here are all of Tarantino's films in order.
Quentin Tarantino films in order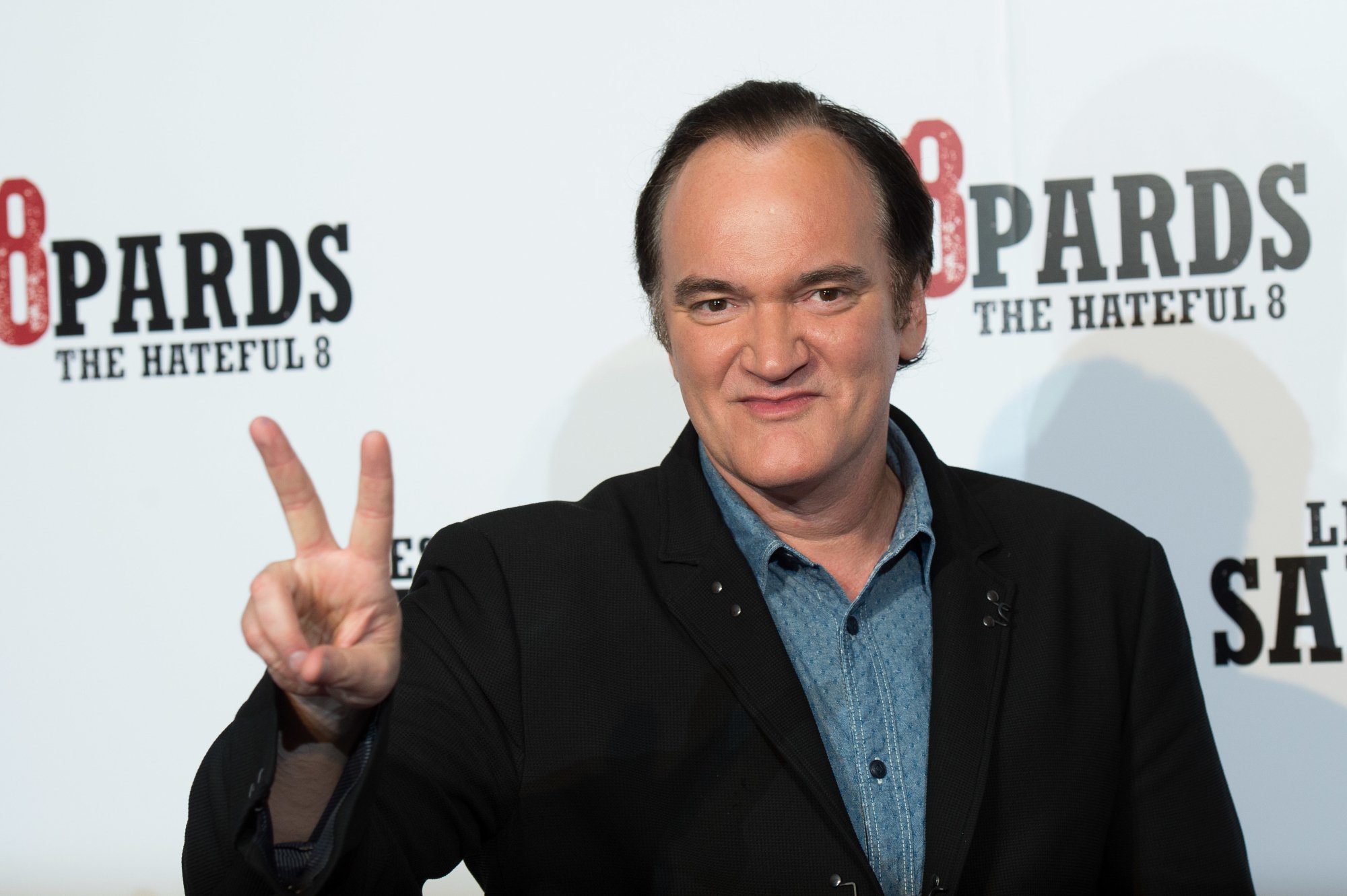 Tarantino newcomers might want to experience the filmmaker's portfolio in order. It's a great way to experience his journey as an artist and see how he has evolved over the years. Many elements of his work are consistent throughout, but he has clearly refined his craft in narratives that hold deep meaning for Tarantino.
'Reservoir Dogs' (1992)
Tarantino's first movie was Reservoir Dogs. It follows the events that take place before and after a heist. Each criminal has a different code name to hide their identities from one another. The police are tipped off about the heist, so the criminals begin to suspect that one of them is involved with law enforcement.
'Pulp Fiction' (1994)
Pulp Fiction is a black comedy crime flick. It explores a series of vignettes that all take place across Los Angeles. Two thieves decide to rob a diner, two hitmen are investigating a stolen bag of money, one of which has to entertain the boss' wife. Meanwhile, a boxer plans to throw his next fight. The four non-linear stories ultimately merge in an act of chaos.
'Jackie Brown' (1997)
Next, Jackie Brown introduced a different side to Tarantino with an adaptation of Elmore Leonard's 1992 book Rum Punch. It follows a flight attendant who gets in trouble with the FBI for drug smuggling. They pressure her to become an informant against the drug dealer but is all she wants to do is figure out a way to continue breathing.
'Kill Bill Vol. 1' (2003) and 'Kill Bill Vol. 2' (2004)
Kill Bill Vol. 1 tells the story of the Bride who is nearly killed at her wedding for leaving the Viper Assassination Squad. She seeks revenge on the entire operation and plans to leave Bill for last. Meanwhile, Kill Bill Vol. 2 continues the Bride's quest for vengeance. However, she comes across startling conclusions that will change her life forever.
Tarantino originally created Kill Bill as one total movie, although he had to break the movie into two installments for its theatrical release.
'Death Proof' (2007)
Tarantino teamed up with long-time friend Robert Rodriguez to make the Grindhouse movies. Tarantino made Death Proof, while Rodriguez made Planet Terror. Death Proof follows a psychotic Hollywood stunt double who seeks out women to kill using his "death proof" car. However, he finds himself the prey when he tries to hunt three women who aren't willing to go down without a fight.
'Inglourious Basterds' (2009)
Next, Tarantino pursued a World War II movie. The story is told from the perspective of American-Jewish soldiers known as "the Basterds." They seek to kill the Nazis in France and end the war as quickly as possible. Meanwhile, a young Jewish woman and cinema owner has her own plot to take revenge against the German forces while they attend a film premiere.
Inglourious Basterds nearly became a mini-series, but Luc Besson talked him into moving forward with it as a feature film.
'Django Unchained' (2012)
A bounty hunter purchases a slave named Django and tasks him with helping him kill three brothers. As a reward, he'll earn his freedom. With his newfound freedom, he heads on a mission with the bounty hunter to rescue his wife, Broomhilda. However, it won't be easy and they might not succeed.
'The Hateful Eight' (2015)
Tarantino makes his second movie in a row involving a bounty hunter. He's escorting a woman prisoner on her way to face punishment for murder. They find themselves locked in a cabin while they wait for weather conditions to soften for travel to be possible. Things start to spin out of control as each character must defend their very lives.
The Hateful Eight was later re-edited into a four-episode mini-series on Netflix.
'Once Upon a Time in Hollywood' (2019)
Tarantino's most recent movie is Once Upon a Time in Hollywood. It follows aging actor Rick Dalton and his former stunt double, Cliff Booth. Rick struggles to continue his lifestyle despite his decline in work as a result of major changes in Hollywood. A set of events put them in direct connection with the Manson family, who set their sights on Rick's neighbors, Sharon Tate and Roman Polansky.
Tarantino gave Once Upon a Time in Hollywood the novelization treatment. Critics raved about the book, as it provides further insight into the characters, their backstories, and their motivations.