Quentin Tarantino's 'Inglourious Basterds' Would Have Been a Miniseries If Not For This Powerful Pep Talk
Quentin Tarantino's Inglourious Basterds made many top 10 films of the year lists. Critics and audiences praised the movie and it succeeded at the box office. However, Tarantino was initially unsure if he was going to be able to make another hit. He wrote so much for Inglourious Basterds, he considered making it into a miniseries instead of a feature film. Tarantino recalled the pep talk that stopped that from happening.
Quentin Tarantino almost made 'Inglourious Basterds' into a miniseries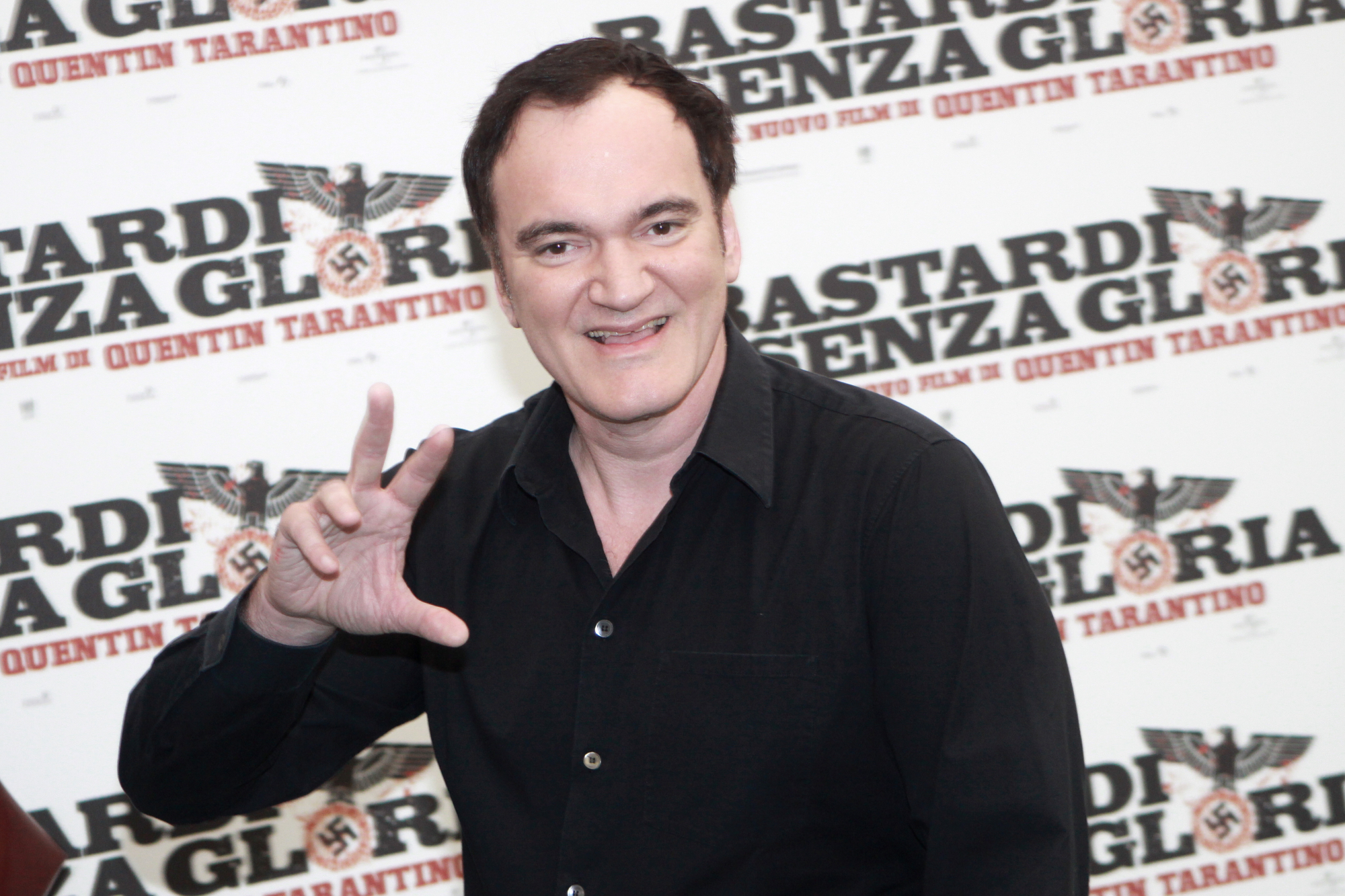 Tarantino actually wrote Inglourious Basterds in 1998 after finishing Jackie Brown. However, he had difficulty figuring out an ending. Tarantino opted for making Kill Bill Vol. 1 and Kill Bill Vol. 2 instead. Next, 2007's Death Proof bombed at the box office. As a result, Tarantino felt unsure about his future in filmmaking. He ultimately decided to return back to Inglourious Basterds to give it one more shot.
Fellow filmmaker Robert Rodriguez interviewed Tarantino on the El Rey Network. Tarantino explained his frame of mind when he was considering turning Inglourious Basterds into a miniseries.
"My idea at the time, because it was so big and so unwieldy, was to do it as a miniseries," Tarantino said. "And that really was what I was planning on doing…I'm like the day before the day, almost where I'm going to start that hard work."
One pep talk stopped 'Inglourious Basterds' from becoming a miniseries
Tarantino recalled that one fateful dinner meeting ended up changing the course of Inglourious Basterds. Léon: The Professional filmmaker Luc Besson ultimately gave him the pep talk that he needed to push himself forward.
"Luc Besson was in town," Tarantino recounted on the El Rey Network. "We went out to dinner, me, him, and his producer partner. I'm telling him about my big miniseries Inglourious Basterds I'm going to do. The producer guy is like, 'Oh, yeah. Luc, that sounds awesome. That's the way to do it, Quentin. That's the way to do it.' And Luc's like, 'Eh, I don't know.'"
Tarantino continued: "'Well, what? What's the matter?' 'I don't know. You are one of the few filmmakers left out there that makes me want to leave my house and go to a cinema. Sit in a cinema and watch it on the screen. Anybody else, I can watch the DVD, I can see it on TV. It'll be fine. I'm good. But, you make me want to leave the house to go see cinema. And now you tell me I'm going to have to wait four years, five years before I can do that again? I'm sorry. I'm not so excited.'"
"And, you know, every once in a while, someone tells you something, someone says something to you that you can never unhear," Tarantino said. "And once he said that, I couldn't unhear it. I kept thinking about it, and I kept thinking about it, and I kept thinking about it. This is my time to do movies. Let me try one more time to make it a movie. Don't just throw up my hands and give, and make this incredibly sprawling epic. Let me try one more time. And that was the movie."
Quentin Tarantino returned to the Academy Awards
Inglourious Basterds truly reignited Tarantino's career and his confidence. The movie is frequently regarded as one of the filmmaker's very best movies. Inglourious Basterds premiered at the 2009 Cannes Film Festival, where Christoph Waltz won the award for Best Actor.
The movie led Tarantino and his team back to the Academy Awards. Inglourious Basterds secured one win and seven nominations. Waltz took home the Oscar for Best Performance by an Actor in a Supporting Role. Tarantino is still expected to make a 10th and final movie, but no details have been confirmed quite yet.