Did Quentin Tarantino Name His Son After Leonardo DiCaprio?
In expressing how much he loves fatherhood, Quentin Tarantino once opened up about his family, and revealed whether or not his son's name, which is Leo, was inspired by his 'Django Unchained' actor Leonardo DiCaprio.
Not too long ago Quentin Tarantino gave birth to his son and experienced the joys of fatherhood. To honor his responsibilities as a parent, Tarantino has even expressed how he plans to step further away from the directing chair to focus on his newfound family.
Although not much is known about the Tarantinos' personal life, there's a curious link between Tarantino's son and a prolific actor who's starred twice in Tarantino films. Tarantino's son shares the same name as Oscar-winner Leonardo DiCaprio. The coincidence begs the question if Tarantino named his son after The Wolf of Wall Street actor.
Quentin Tarantino once only considered having kids because of his friends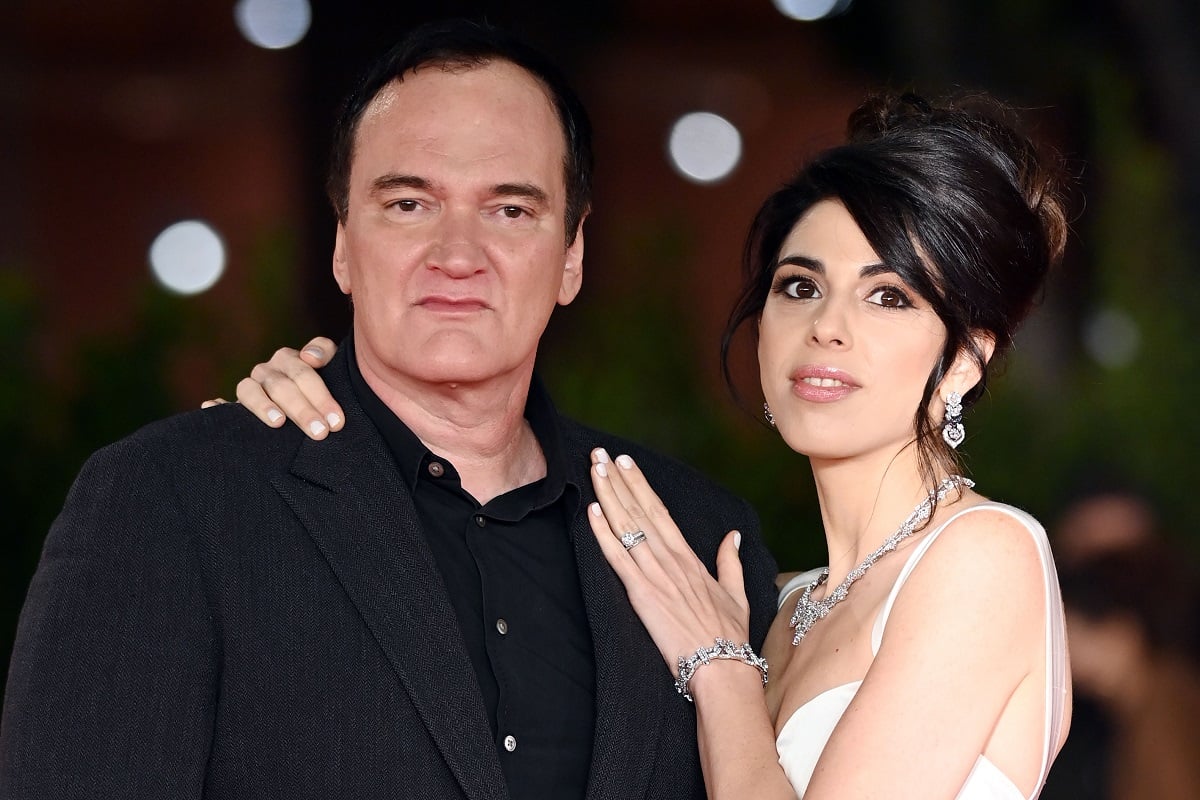 Tarantino has always been dedicated to his work. So much so the director once revealed one of the reasons he didn't want to have any children was to avoid any distractions.
"Here's the thing, when I'm doing a movie, I'm not doing anything else. It's all about the movie. I don't have a wife. I don't have a kid," Tarantino said. "Nothing can get in my way."
Despite his stance on the issue, Tarantino admitted to having a serious case of baby fever. This moment of weakness was inspired by the Reservoir Dogs director's friends who were all having kids of their own.
"There was a time about 13 years ago that I had a baby fever, that I really thought about having kids," Tarantino said to Entertainment Weekly. "Usually, it's a situation like that where somebody very close to you has a kid, and you kind of experience vicariously through them the joy of a child and the joy of the love of a child. And I was thinking about it a lot."
However, Tarantino quickly shrugged off his baby fever for the sake of his filmography.
"But that fever has passed. I had baby fever, and the fever broke," Tarantino said. "It doesn't mean that I don't want to have kids, but right now, perfectly thinking, I want to do the 10 movies – without distractions."
But somewhere along the way, something changed. After marrying his wife Daniella Pick, Tarantino found himself welcoming a child into his life almost two years later.
Did Quentin Tarantino name his son after Leonardo DiCaprio?
People reported that, in an interview with Jimmy Kimmel, Tarantino revealed that his son isn't named after DiCaprio. In fact, Tarantino was initially against giving him that name because of the inevitable rumors it might've started.
"We almost didn't name him that because people would assume I named him after Leonardo DiCaprio," Tarantino said. "There's nothing wrong with that, but…he's named after my wife's grandfather, but also because, just in our hearts, he was our little lion."
Tarantino had later gone on to reveal that he and his family currently live in Isreal. Their environment has already started to affect their child's speech.
"He's talking – they're not necessarily words, but he makes himself understood," Tarantino said. "He can only say one word and that is abba,' which is the Hebrew word for 'dada.' And a third of the time, he means me."
How fatherhood is changing Quentin Tarantino's career
Although Quentin Tarantino has been adamant about retiring after his tenth film, he now factors his family in his retirement plan. Tarantino has been interested in doing more literature after directing films. He feels doing so would allow him to spend time with his family.
"I kind of feel this is the time for the third act of my life to just lean a little bit more into the literary, which would be good as a new father, as a new husband," Tarantino said according to Den of Geek. "I wouldn't be grabbing my family and yanking them to Germany or Sri Lanka or wherever the next story takes place."
Tarantino has already started down his path with his novelization of Once Upon a Time in Hollywood. The movie has received as much critical acclaim as the book. Deadline reported it was even once the number one selling book on Amazon.