Quentin Tarantino Once Took a Date To See One of His Own Movies at the Theater — 'Do I Get a Little Consideration?'
Quentin Tarantino's 2019 film, Once Upon a Time… In Hollywood takes a close look at 1960s Hollywood and how the film industry changed. Starring Leonardo DiCaprio, Brad Pitt, and Margot Robbie, the star-studded film is based on both real people and fictional characters.
What's makes the film even more interesting is the fact that it's also based on some of Tarantino's personal experiences living in Los Angeles. In fact, Tarantino once went to see one of his own movies, just like Robbie did in the film. The only difference was that Tarantino brought a date with him.
'Once Upon a Time… In Hollywood' is inspired by some of Tarantino's life experiences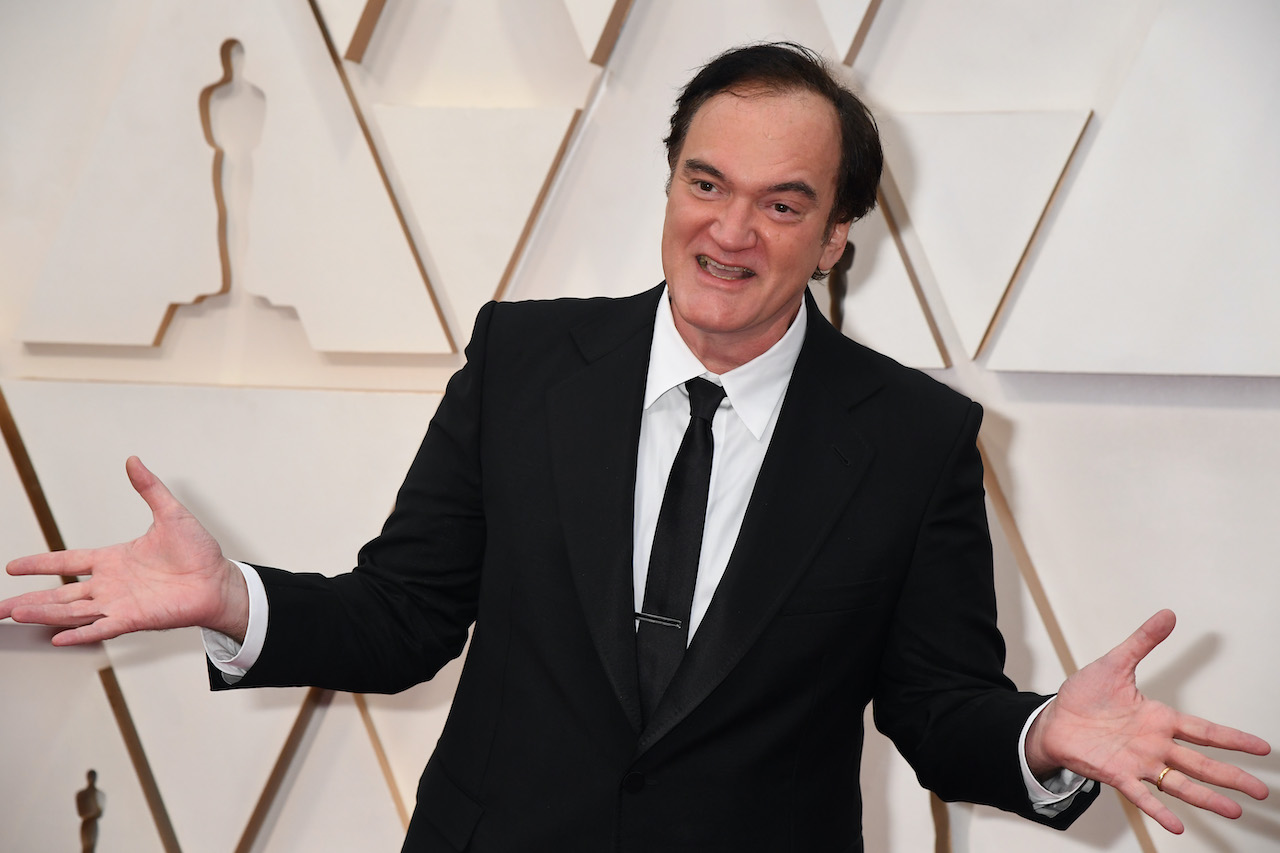 RELATED: 'Once Upon a Time in Hollywood': Tarantino Says Leonardo DiCaprio Was 'So Nervous' During This 1 Scene
Although he was born in Tennessee, Tarantino grew up in LA. Living there during the 1960s, he observed the way Hollywood was developing and found his love for cinema. Because Once Upon a Time… In Hollywood is set in 1960s LA, Tarantino was able to draw from his childhood memories to help develop the story.
Quentin Tarantino took a date to the movies just to see one of his own films
In Once Upon a Time… In Hollywood, Margot Robbie's character goes to LA's Bruin movie theater to see herself on the big screen. During a roundtable with Entertainment Weekly about the film, the stars are asked if they've ever done the same thing in real life, which Tarantino reveals he did.
"I did that once, at the Bruin no less," Tarantino admitted, laughing. "I was on a date, and I went to see True Romance. And then I thought, 'Well, you know, I wrote this thing. Maybe they'll let me in for free."
Tarantino swore his efforts weren't because he was hurting for cash, it was more so to see how much recognition he could get for his hard work.
"Not because I was stressing the money, just be—actually, I'm in the movie! [Robbie's] not stressing the 75 cents, she's almost just proud to be in the movie. Do I get a little consideration?'"
The manager initially didn't believe he was really Quentin Tarantino
At the box office, Tarantino and his girlfriend attempted to convince the manager that he was, in fact, the creator of the film. The manager gave him a hard time, refusing to believe it was Tarantino in front of him.
"And so I bring up to the manager, and my girlfriend starts negotiating it," Tarantino said. "And he's like, 'Well how do I know he's in the movie? How do I know he wrote the film?' 'Well, he can show you his driver's license, his name is right there.'"
A standoff between the two parties ensued for some time, as the manager refused to budge. Things got crazier when fans began to recognize Tarantino from one of his previous works, but the manager still didn't believe it was him.
"Reservoir Dogs had already come out, so then a couple of people come up to me and start asking for my autograph," Tarantino said. "And so I'm signing my autograph and then the manager of the theater goes, 'Well, who are those people?'. 'Those are his fans!'
Quentin Tarantino got in for free after all
Thankfully, after seeing all of Tarantino's supporters, the manager eased up and allowed him to enter the theater with his girlfriend, free of charge.
"They let us in when he saw me with my fans," Tarantino concluded, laughing hysterically.