Quentin Tarantino's 'Reservoir Dogs': Steve Buscemi Once Shared His Hilarious Mr. Pink Theory
Reservoir Dogs is Quentin Tarantino's feature-length debut. The movie is widely recognized as one of the greatest independent movies of all time. It inspired countless independent titles afterward. However, Mr. Pink's (Steve Buscemi) fate has always been a major mystery. Buscemi previously expressed his theory for what he believes happened to Mr. Pink after Reservoir Dogs' conclusion. His theory dives into another Tarantino movie.
Quentin Tarantino's 'Reservoir Dogs' is a beloved indie classic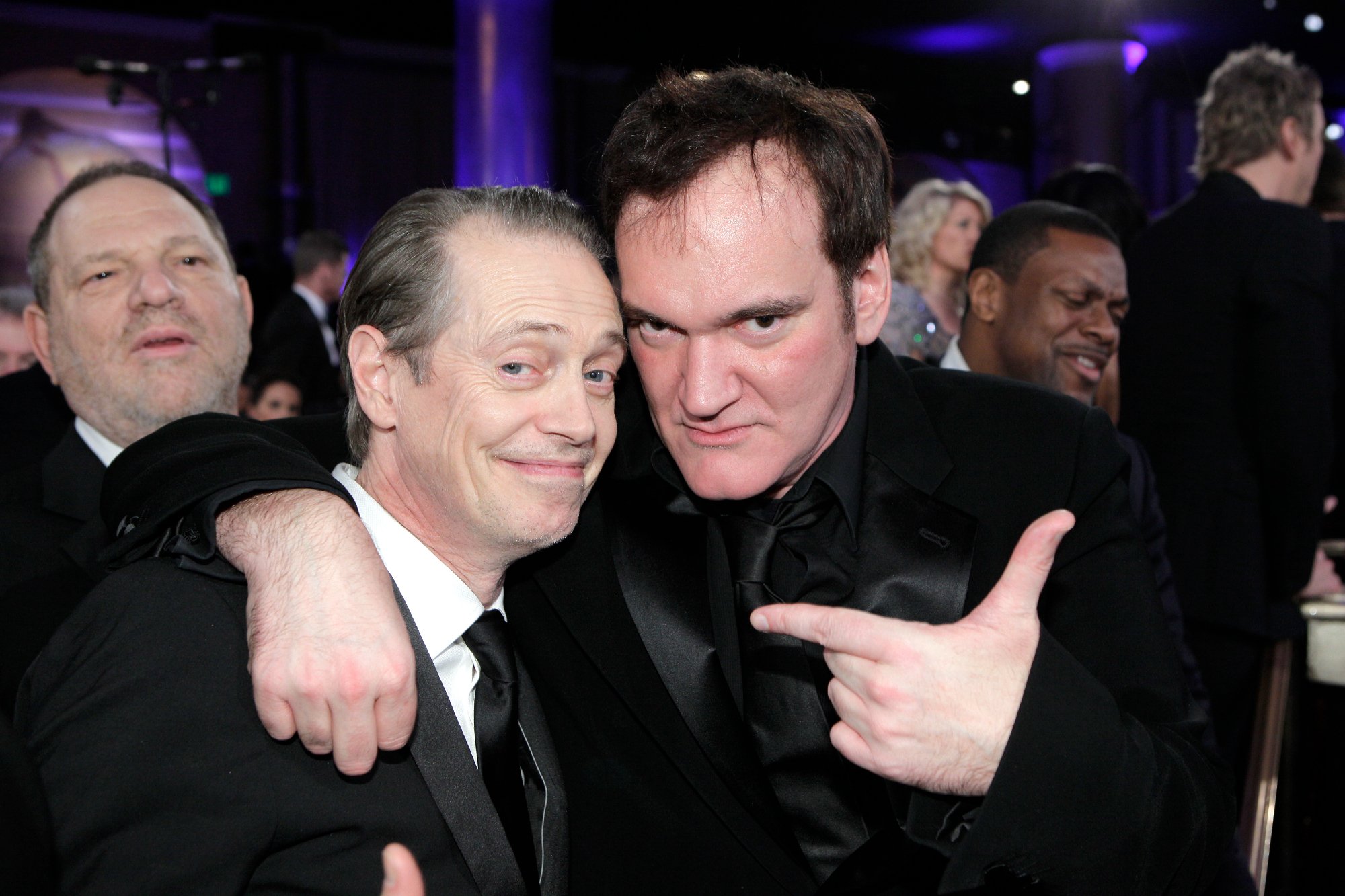 Reservoir Dogs follows a group of surviving criminals after a jewelry heist goes terribly wrong. They begin to question which one of them is a police informant. The cast includes Harvey Keitel, Tim Roth, Chris Penn, Buscemi, Lawrence Tierney, Michael Madsen, Edward Bunker, and Tarantino himself. 
Reservoir Dogs premiered at the 1992 Sundance Film Festival before playing at the Cannes Film Festival and Toronto International Film Festival. Miramax Films acquired the movie. Reservoir Dogs contains many Tarantino motifs and themes that can be found in his future movies, including nonlinear storytelling and how he utilizes violence.
Steve Buscemi has a post-movie theory
Buscemi appeared on James Corden's The Late Late Show and talked about working with Tarantino. He spoke about Reservoir Dogs and his character, Mr. Pink. He described the character's motivations and his cheap behavior.
Buscemi said, "I don't know if anyone else thinks about this, but because my character of Mr. Pink in Reservoir Dogs was such a cheapskate, and he didn't like to tip, I thought it was poetic justice that my next film with Quentin, I play a waiter." 
That next movie ended up being Tarantino's second feature film Pulp Fiction. Buscemi was once considered to play Jimmie, but couldn't commit to the part. He ultimately ended up starring in a small cameo role that he likes to consider a link between the two films.
He continued: "I even like to think that maybe Mr. Pink got away somehow in Reservoir Dogs and he's hiding out as the Buddy Holly waiter. And he probably gets tipped terribly. That's his fate."
Tarantino's Oscar-winning movie finds Vincent Vega (John Travolta) and Mia Wallace (Uma Thurman) in a 1950s-themed diner. The servers are dressed as pop culture icons, where Buscemi plays Vincent and Mia's server. This theory seems to check out.
Quentin Tarantino considered making a 'Reservoir Dogs' remake as his tenth and final film
Tarantino most recently made his ninth movie titled Once Upon a Time in Hollywood. He announced that he plans on making one final movie before retiring. Tarantino now has a family and doesn't want the quality of his movies to go downhill. There isn't any official word on what that project will be quite yet.
Tarantino once teased that he considered making his final movie a Reservoir Dogs remake. He quickly defended himself from potential fan backlash, saying that he won't do it. But, he did consider it.
Only time will tell what project Tarantino will commit to for his final feature film before retirement.