Quentin Tarantino Reveals Which 'Kill Bill' Shot Required More Takes Than Any Other Scene in His Entire Career
Quentin Tarantino's 'Kill Bill' has some of the most intense fight sequences that he's ever filmed. One particular scene required more takes than any sequence he's ever filmed.
Quentin Tarantino is one of the world's greatest directors. He's an influential filmmaker with an extraordinary amount of experience in the industry. However, no film set is perfect. Tarantino himself has even encountered some frustrating situations where he thought he would fail. But, he kept pushing forward. Tarantino once explained how one Kill Bill sequence took more takes than any scene in his career.
Quentin Tarantino had a specific vision for 'Kill Bill'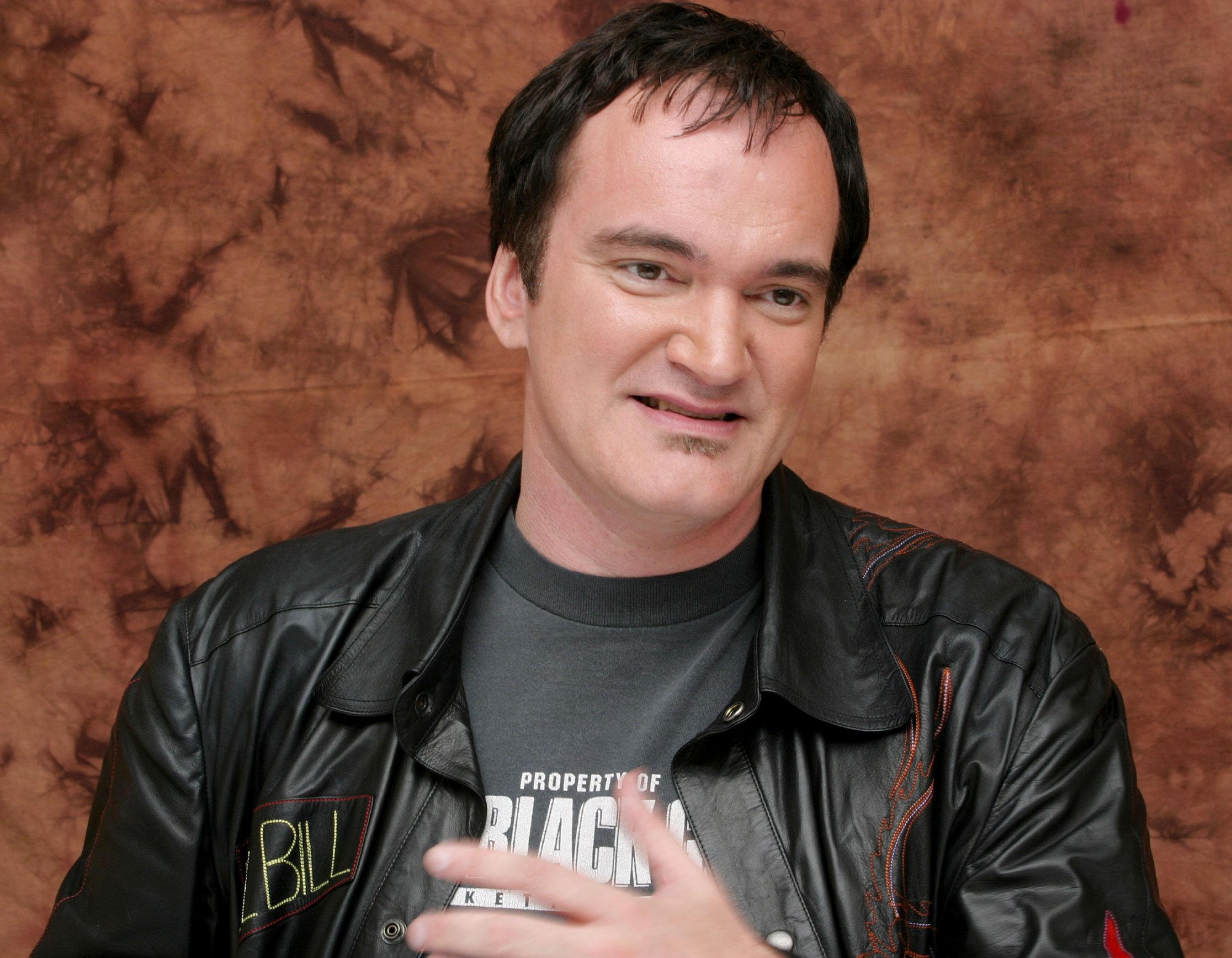 Tarantino initially made Kill Bill as one complete movie. However, it ended up being split into two parts titled Kill Bill Vol. 1 and Kill Bill Vol. 2. Tarantino would later unveil Kill Bill: The Whole Bloody Affair, which marries the two into one complete movie. Tarantino intended the world to see it in this way from the beginning.
Kill Bill tackles some serious and dark subject matter, although it's blanketed in a genre exterior. Tarantino said to Robert Rodriguez on the El Rey Network that the movie is actually very personal. However, he doesn't necessarily want to tell the world why it's so personal. But, he likes to take private things from his life and wrap them in otherworldly genre elements.
Quentin Tarantino reveals the scene that required the most takes
Rodriguez asked Tarantino a number of questions by fellow directors. Gremlins director Joe Dante asked Tarantino, "What's the most takes you've ever done on a movie?" Tarantino had a fascinating story of one thing that just wouldn't go right on set, resulting in a huge number of takes.
"There's an effect take I was trying to do in Kill Bill," Tarantino said on the El Rey Network. "She's fighting the Crazy 88 and we were doing it the old-fashioned way. The Chang Cheh way. You take a Chinese condom and you fill it full of the phony blood. The actors just have it in their hand, and so (slashes hand across) you slice the sword, the actor squeezes the Chinese condom and the blood explodes and it looks awesome."
Tarantino continued: "So, the effect I was trying to do is the camera is like an over-the-shoulder, behind one of the female Crazy 88. Uma [Thurman] has got her sword slashing her throat. And what the girl is supposed to do is she's got the condom full of blood in her hand and she's supposed to clutch it at her throat as she squeezes the condom."
"And so you never saw the throat slash itself because the camera was behind the girl's head," Tarantino recalled about Kill Bill. "But, after Uma does it, she grabs her throat, and you're going to see the blood go. Every time we did it, the blood went down and never went that way (signals up). So, we kept doing it again, doing it again, take 22, take 23. We've changed her clothes three different times. So, now she's off for the fourth change."
"I'm walking by myself," Tarantino said regarding the Kill Bill set. "One of those dark moments of the soul. Do I say 'failure' and move on? Or if I don't, how long is it going to take? How far am I prepared to triple down on it? I swear, it was as if Chang Cheh came to me. He said, 'Quentin, hang in there. You have no idea how long it'll take. This is very difficult. It's going to happen, though. It has to happen one way or another. You're due. It's going to go up at some point. You can't quit. Hang in there. Do it six more times. See what happens.'"
"And then like maybe the fifth time, it finally did it the right way," Tarantino said about the Kill Bill sequence. "Probably was like 34 [takes]."
'Kill Bill 3' might be happening
Tarantino is making a 10th and final movie. The filmmaker hasn't confirmed what the project will be quite yet. However, he has some potential concepts in mind. Kill Bill 3 just might be finally happening. His fans have been excited to see more from this world for quite some time.
Kill Bill 3 would see Thurman's The Bride return with her daughter, played by her real-life daughter, Maya Hawke. They have been living a normal life for 20 years, but the world of assassins has come back for them. Stay tuned for more potential information on Kill Bill 3.