Quentin Tarantino Says Brad Pitt is One of the 'Last Remaining Big-Screen Movie Stars'
Brad Pitt is a name that everyone recognizes. Just seeing him in a trailer already makes that movie way more intriguing. Director Quentin Tarantino has worked with the Moneyball actor a few times and recognizes the star power that Brad Pitt brings to each movie. As Pitt continues to act, Tarantino believes that he is one of the last major movie stars in Hollywood. 
Brad Pitt and Quentin Tarantino have worked together on two movies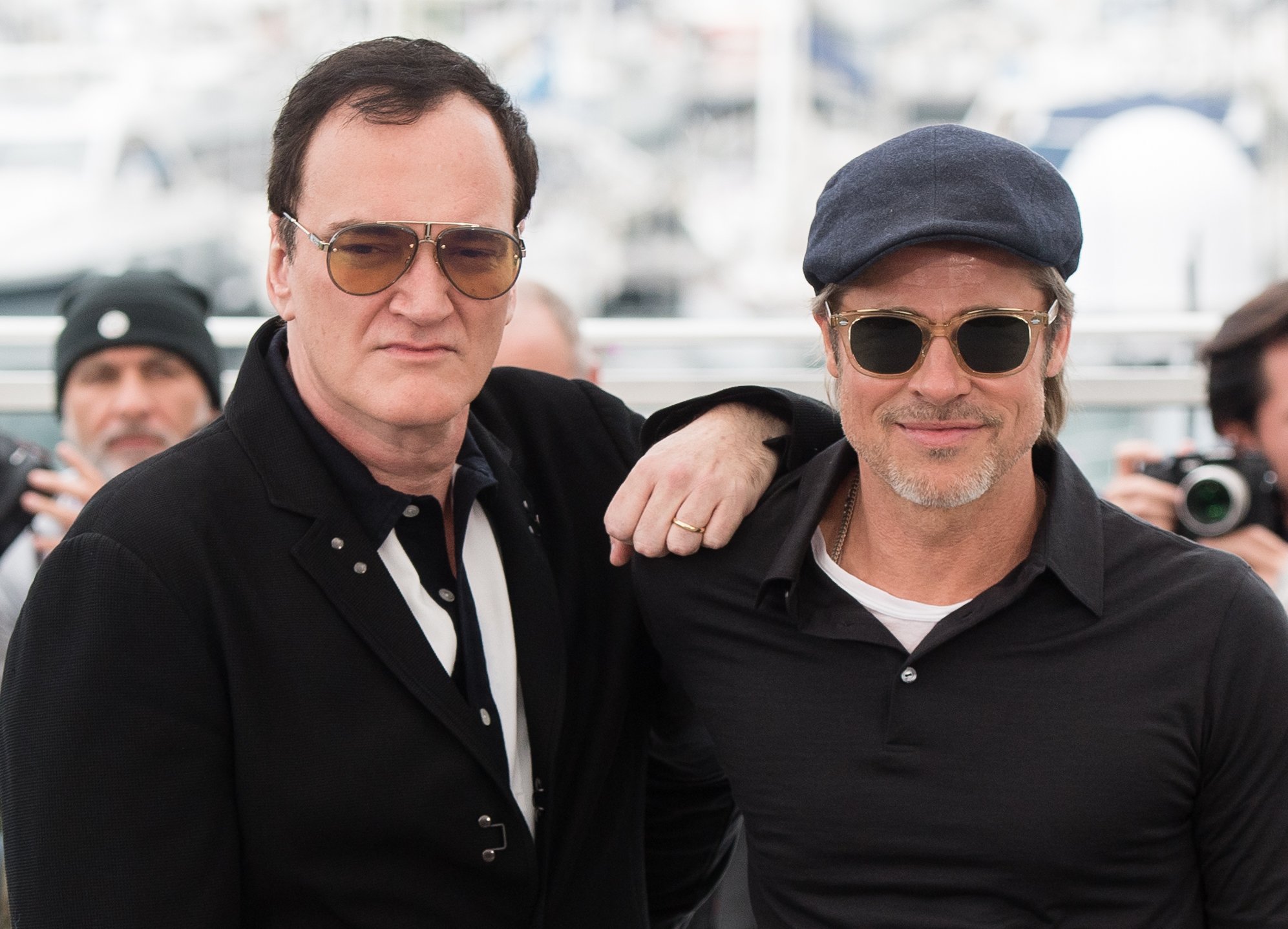 Quentin Tarantino often works with actors he has worked with before and Brad Pitt is one of them. The first collaboration between the two was 2009's Inglorious Basterds. Pitt played Lt. Aldo Raine, an American leader of the Basterds, a small organization of soldiers that killed and scalped Nazis. The movie was nominated for Best Picture and Best Original Screenplay at the 2010 Academy Awards.
Their second collaboration, Once Upon a Time in Hollywood, premiered in 2019. Pitt had a supporting role to Leonardo DiCaprio, but ended up stealing the movie. Pitt won his first Academy Award for Best Supporting Actor for his performance as Hollywood stuntman Cliff Booth.
Tarantino praises Pitt as a great 'movie star'
Quentin Tarantino recently praised working with Brad Pitt and compares him to many classic Hollywood movie stars like Steve McQueen, Paul Newman, and Robert Redford. In an interview with GQ, he calls Pitt one of the "last remaining big-screen movie stars."
"He's one of the last remaining big-screen movie stars," Tarantino says. "He suggests an older-style movie star. It's just a different breed of man. And frankly, I don't think you can describe exactly what that is because it's like describing starshine."
The Pulp Fiction director says he noticed this about Pitt during their time shooting Inglorious Basterds. He also says that Pitt is able to "understand a scene" better than most actors.
"I noticed it when we were doing Inglourious Basterds," Tarantino tells GQ. "When Brad was in the shot, I didn't feel like I was looking through the viewfinder of the camera. I felt like I was watching a movie. Just his presence in the four walls of the frame created that impression."
"He's really good-looking. He's also really masculine and he's also really hip; he gets the joke," the director adds. "But the thing that only the directors that work with Brad and the actors that act opposite him really know, what he's so incredibly talented at, is his ability to really understand the scene. He might not be able to articulate it, but he has an instinctive understanding about it."
Is Pitt retiring from acting?
Pitt recently shared a statement with GQ that makes it sound like he could be retiring soon. The actor says, "I consider myself on my last leg. this last semester or trimester. What is this section gonna be? And how do I wanna design that?"
While Pitt says this, he still remains a busy actor with the upcoming Bullet Train movie set to debut in August. He is also a part of the star-studded cast for Babylon, the next movie from Whiplash director Damien Chazelle.
Meanwhile, Tarantino could also be stepping away from the camera. The director has been adamant that he only wants to make ten great movies, meaning his next film would be his last. While it would be a shame to see both of them retire from movies, both have left a lasting legacy on the film industry. 
RELATED: 'The Lost City' Creators Almost Chose Keanu Reeves for Brad Pitt's role in the Movie