Quentin Tarantino Says Harvey Weinstein Was 'Like a F—– Up Father Figure'
Quentin Tarantino discussed his relationship with Harvey Weinstein during a recent episode of The Joe Rogan Experience. The director claimed he had a relationship with Weinstein similar to that of father and son. He went on to add that he knew what Weinstein was doing, and that he didn't do enough about it at the time. However, some of Tarantino's phrasing left much to be desired.
Quentin Tarantino calls Harvey Weinstein a 'f—– up father figure'
RELATED: 'Survivor': Joe Rogan Dated and Cheated On This Castaway
During his interview with Joe Rogan, Quentin Tarantino discussed what it was like to be close to Harvey Weinstein and see him face the music as a result of his sexual assaults.
"How weird is it for you to have had a relationship with that guy for all these years making all these films, and now see what he's become?" asked Joe Rogan.
"It's sad, it's sad. He wasn't like, he wasn't just this guy who financed my movies. He was kind of like a father figure. I mean he was kind of a f—– up father figure. But that's most people's f—— father. You know he was a f—– up father figure, but he was involved in my professional life for a long long time, so I think it's sad," Tarantino replied.
"One of the things I ended up saying is, 'Well I wish I had done more, during that time.' A lot of people read a lot of what that could possibly mean. Well actually what it means is I wish I had talked to the guy. I wish I had sat him down and had the uncomfortable conversation," he replied.
"But I wish I talked to him. I wish I sat him down and said, 'Harvey, you can't do this. You're gonna f— up everything.'"
It's telling that Quentin Tarantino's first reaction was to warn Weinstein of how it will ruin his career. Instead of saying, "this is a terrible thing to do to someone," his knee-jerk comment is "you're gonna f— up everything."
The director says people knew what was happening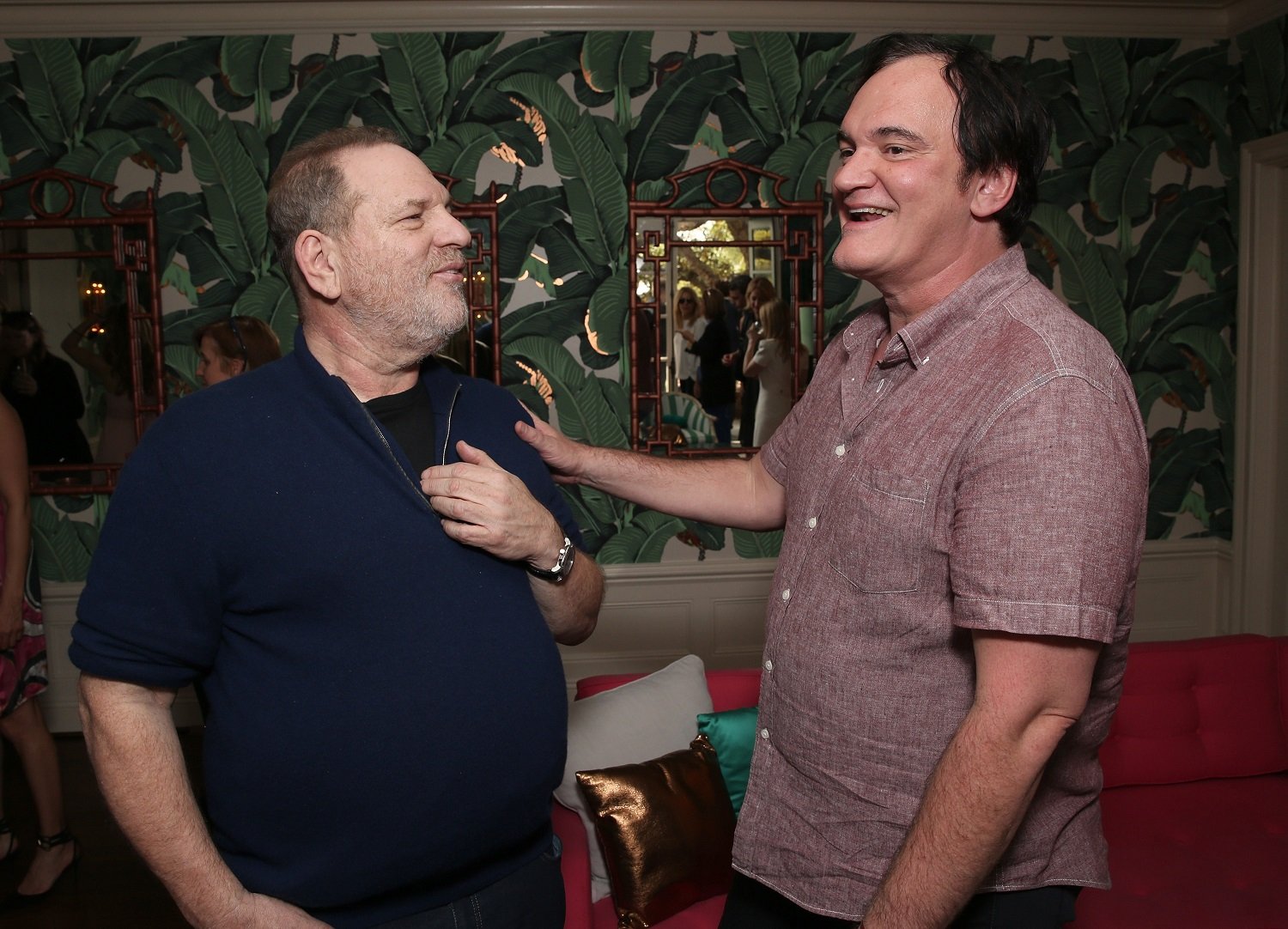 Quentin Tarantino went on to tell Joe Rogan that he and everyone around Harvey Weinstein knew that there was something going on. However, he softballed it somewhat, claiming that they weren't aware of rape, only "unwanted advances."
"I didn't know about any rapes or anything like that. But I knew that he was…you know I chalked it up to the boss chasing the secretary around the desk. As if that's okay. But that's how I kinda looked at it. He was making unwanted advances. That's how I looked at it," Tarantino explained.
"And the thing about it is, everybody who was in his orbit knew about it. There's nobody who said they didn't know, that didn't know. If you were in his orbit, and that includes all the big actors who he palled around with, they all knew. They all knew."
"They didn't know any, probably, they didn't know anything about rapes. But they had heard things. They had heard about him just putting the bite on somebody in a limo or something," he added.
Weinstein harassed Tarantino's own girlfriend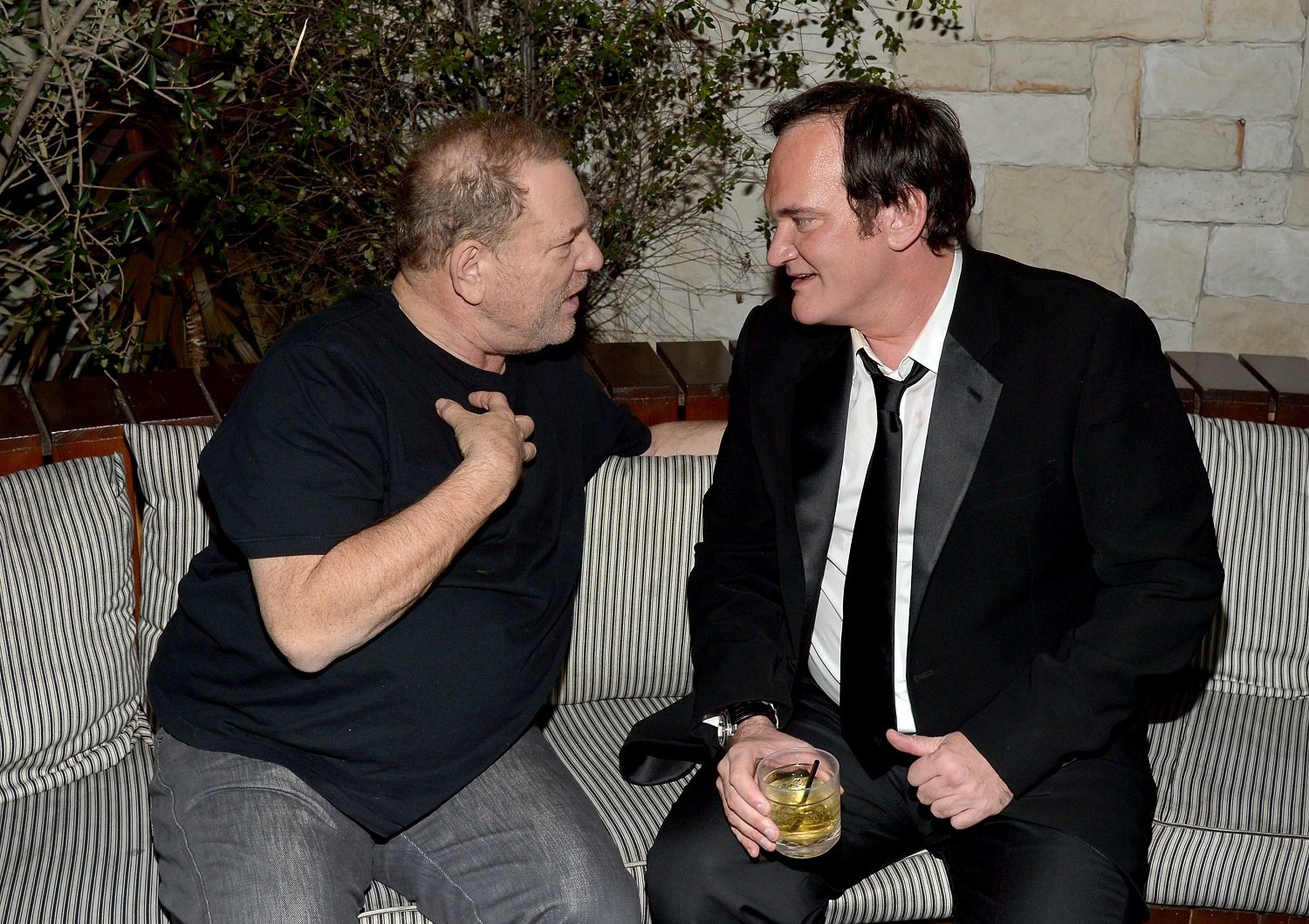 Quentin Tarantino had previously revealed that his own past girlfriend, Mira Sorvino, had come to him with stories of Harvey Weinstein's behavior. At the time, Tarantino dismissed what he was told.
"What I did was marginalize the incidents. Anything I say now will sound like a crappy excuse," Tarantino told The New York Times.
"But the thing I thought then, at the time, was that he was particularly hung up on Mira. I thought Harvey was hung up on her in this Svengali kind of way. Because he was infatuated with her, he horribly crossed the line," Tarantino added.
How to get help: In the U.S., call the RAINN National Sexual Assault Telephone Hotline at 1-800-656-4673 to connect with a trained staff member from a sexual assault service provider in your area.