Quentin Tarantino Once Shared Why There Aren't Sex Scenes in His Movies
Quentin Tarantino revealed there aren't too many sex scenes in his movies, but this was on purpose because he didn't want to take advantage of female actors.
There are many common traits that most audiences can find in a Quentin Tarantino film. His critically acclaimed movies are known for snappy dialogue, unique writing, and sometimes graphic violence. But these films often shy away from sex scenes.
But the Oscar winner once shared this was by design.
Quentin Tarantino has been praised for writing female characters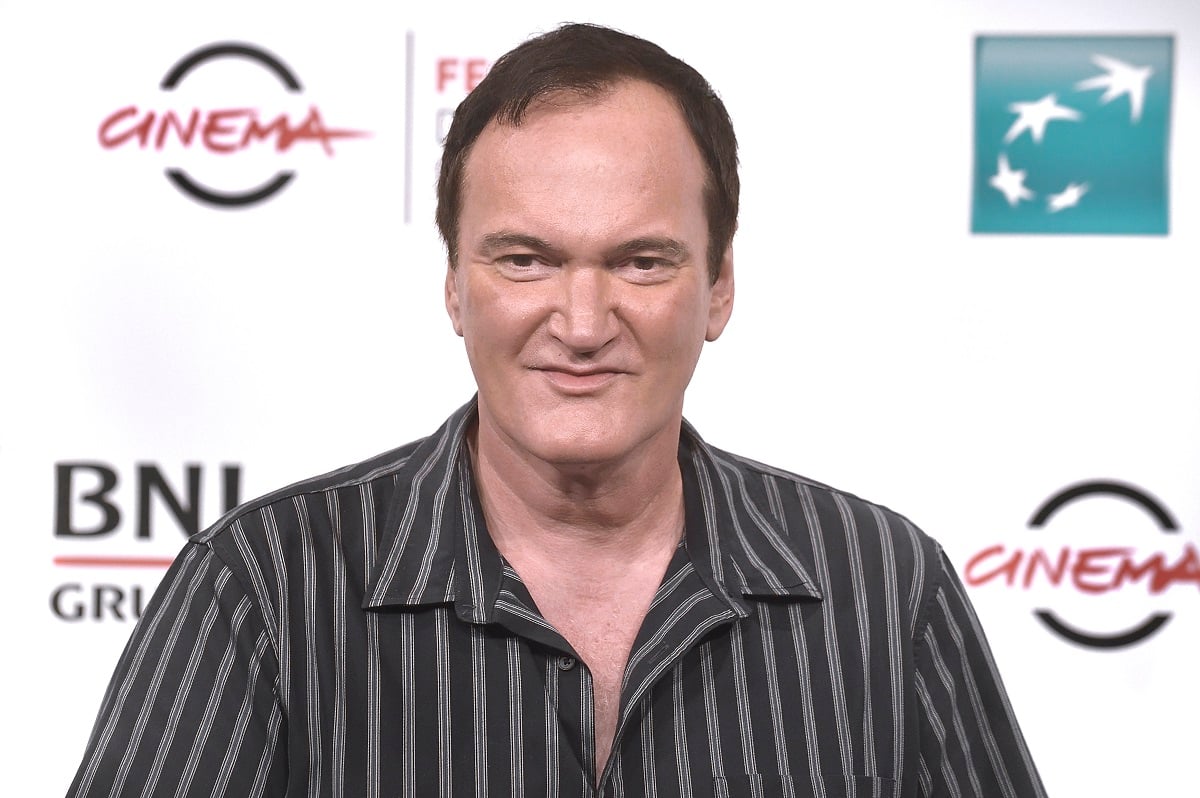 Tarantino has been applauded for how he treats female actors in movies. Many believe that the Pulp Fiction filmmaker consistently depicts strong women in his stories, a hypothesis his own actors vouch for.
"He writes women like nobody's business," Jennifer Jason Leigh said in the documentary QT8: The First Eight(via IndieWire).
Kill Bill star Lucy Liu also complimented the director.
"The fact that he always has women in these strong positions isn't something that he necessarily highlights or billboards," Liu added. "To him, of course it makes sense these are women that are fighting or are leaders. For him it's just natural."
Zoe Bell, a frequent collaborator of Tarantino's, has labeled him an ally to female actors.
"It's an interesting conversation to have these days, girl power and equality. It sort of feels like it's all coming to a head. The biggest feat is making it normal that we are in lead positions as opposed to it being the fight," she said. "That's where Quentin is a priceless ally. I don't think he needs to sit in an interview and be like, 'Listen women should have these roles.' He doesn't have to drive it because he's just presenting it as such."
Quentin Tarantino once explained why he avoided sex scenes in most of his films
Quentin Tarantino has dabbled in several genres in his decades-long filming career. But there are a few genres he hadn't tackled that he was once interested in exploring. According to Quentin Tarantino – The Man, The Myths and the Movies, he was considering doing a sex movie. At the same time, the Hateful Eight director also revealed why he didn't include sex scenes in his films in the first place.
"I'd really like to do a kick-ass sexploitation flick. There's usually not much sex in my movies, because I'm too much of a gentleman to ask an actress to take her top off," he said.
But he would've only done a film like this on one condition.
"But if I were to write a real sex film, the actresses would have to be down with it," he continued. "Like those great trampy actresses from Italy and Germany in the 70s who were just like, 'Roll the camera, m*****f***** here we go.' That'd be so great."
Quentin Tarantino once opened up about his decision to shoot women's feet in movies
Tarantino has gotten a reputation over the years for shooting women's feet in his movies. Some believe that this reveals a fetish the director may have. In a fairly recent interview with GQ, however, he opened up about his feelings towards this reputation.
"I don't take it seriously. There's a lot of feet in a lot of good directors' movies. That's just good direction," he said. "Like, before me, the person foot fetishism was defined by was Luis Buñuel, another film director. And Hitchcock was accused of it and Sofia Coppola has been accused of it."