Quentin Tarantino Subjected John Travolta to a Bizarre Night Before Casting Him in 'Pulp Fiction'
1992's Reservoir Dogs really set the scene for filmmaker Quentin Tarantino, but actor John Travolta's movie career was nearly dead. The pair became the talk of the town after 1994's Pulp Fiction. A lot of stories continue to come from the production and its actors. Travolta once recalled a truly strange night with Tarantino before he was cast in Pulp Fiction as Vincent Vega.
Quentin Tarantino's 'Pulp Fiction' revitalized John Travolta's career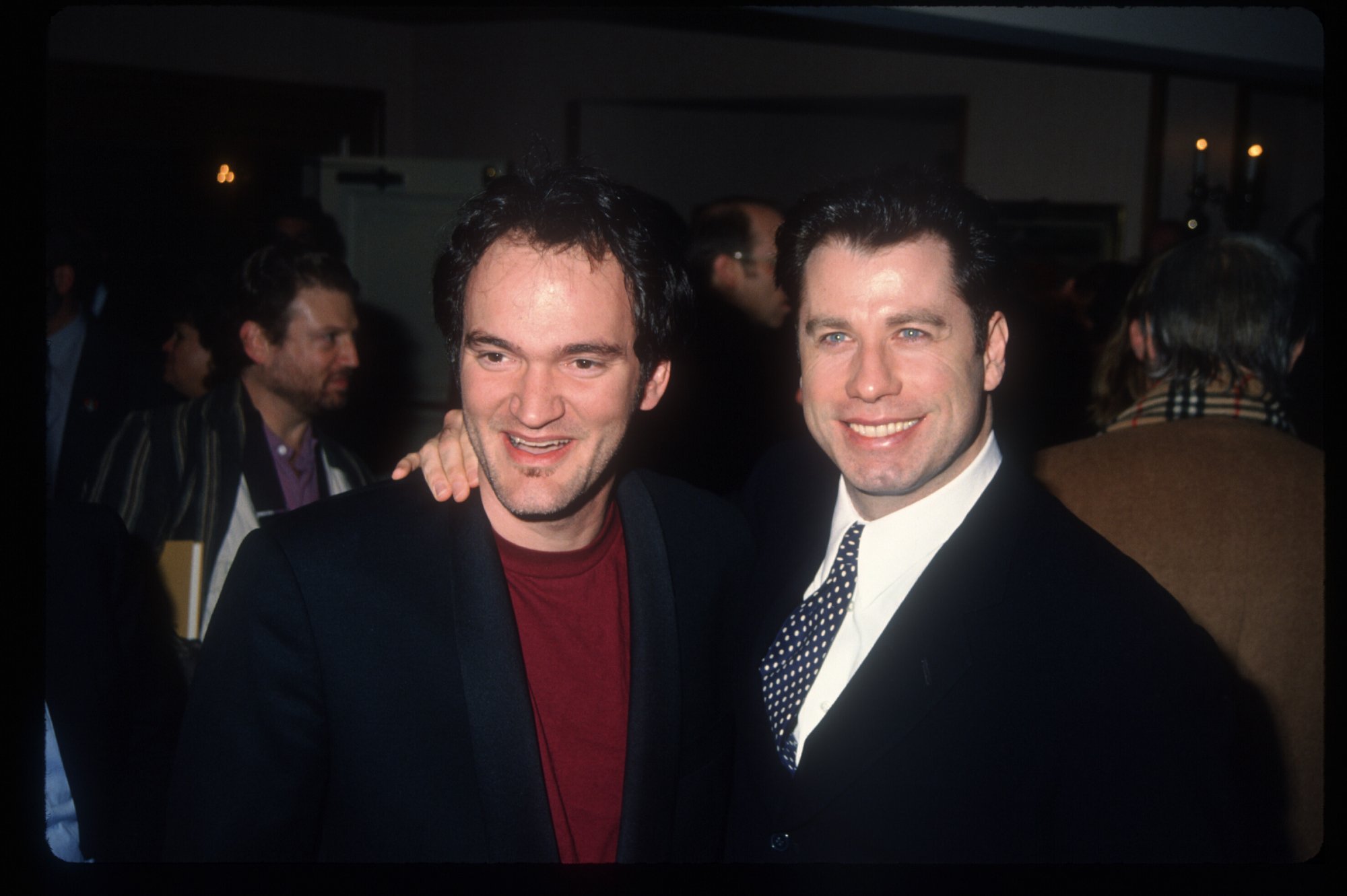 Travolta rose to fame during the 1970s. He starred in huge titles such as Carrie, Saturday Night Fever, and Grease. However, Travolta experienced a sharp decline in the 1980s and early 1990s. These box office and/or critical failures include Two of a Kind, Perfect, and Staying Alive.
Travolta's resurgence started with 1989's Look Who's Talking. However, Pulp Fiction is the movie that truly revived his career. Travolta even earned an Oscar nomination for his tremendous performance. He has most recently continued starring in action films and thrillers.
Quentin Tarantino had a strange request for John Travolta
NZ Herald previously reported on the Supanova Comic Con & Gaming event in Adelaide, Australia. Travolta was asked on stage how he earned his Vega role in Pulp Fiction. Tarantino supposedly asked Travolta to come to his house, where he subjected him to an odd night before casting him as Vega.
"All he [Tarantino] wanted to do was spend the evening playing board games of my old movies," Travolta said. "For instance, we played the Grease board game, we played the Saturday Night Fever board game, we played the Welcome Back, Kotter board game."
Travolta explained that Tarantino has always wanted to have such a night with the actor. He went along with it and played board games. Travolta said, "He just had this fantasy of being with his favorite actor and playing the board games from that actor's movies."
Travolta mentioned how Tarantino enjoyed how he would recite a line from one of his movies. He recalled, "He said, 'If you could possibly become one of those characters out of nowhere, just say a line from Grease, Saturday Night Fever or Kotter, that would make him happy,' so I would do that."
However, the night didn't end there. Tarantino presented him with roles in two movies. But, Travolta was clearly much more interested in one project in particular.
"One was From Dusk Till Dawn then he offered me Pulp Fiction," Travolta said. "And he said, 'You didn't react so much to the vampire movie but you liked the other movie better. Why?' I said, 'I'm not a big vampire person, not that it's not a great story, it's just that I liked the Vincent Vega story better'. He said, 'Oh, interesting.'"
Travolta concluded: "He had already cast Michael Madsen in his mind and that night I changed his mind, one way or another, and he decided to give me that role and offered it to me on the spot."
'Pulp Fiction' became a classic movie
Pulp Fiction premiered at the Cannes Film Festival, where it won the coveted Palme d'Or. The movie went on to become a huge commercial and critical success. Pulp Fiction was nominated for seven Oscars, including Best Picture and Best Director. Tarantino and Roger Avary won the Oscar for Best Writing, Screenplay Written Directly for the Screen.
Tarantino has now made nine movies total. He has announced that he will be retiring after making his next film. However, that project's official details haven't been released as of yet.