Quentin Tarantino Took a Long Break From Filmmaking to Enjoy His 30s
Quentin Tarantino's childhood dream was to succeed as a writer and a director– a dream that paid off big time. Reservoir Dogs got his name out there in the Hollywood industry, and Pulp Fiction put his name on the map. When Tarantino achieved the success he was after, however, the dream had gotten stale. After flirting with fame for a couple of years, the prolific screenwriter put his passion on hold. Instead of making films, Tarantino spent six years living his best life. And enjoyed every second of it.
Quentin Tarantino's early success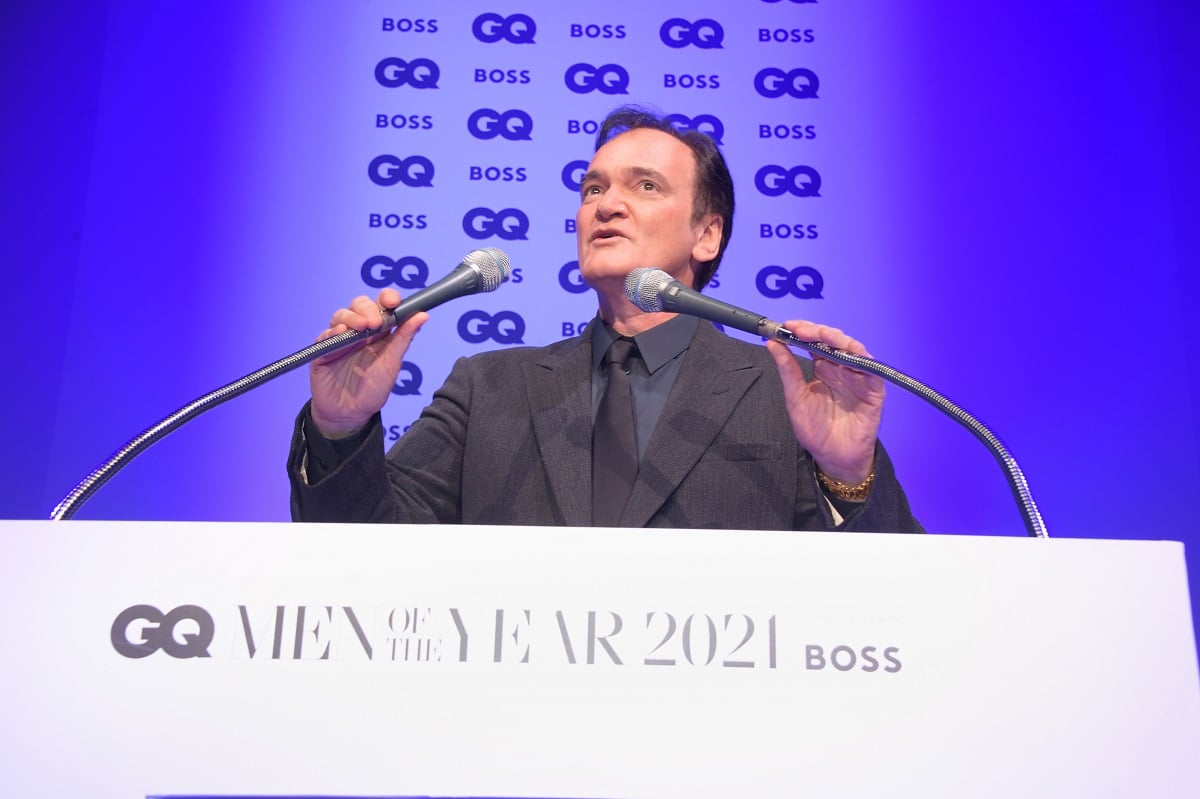 Tarantino's fortune came right at the tail end of his 20s. The Death Proof director was 29 when his debut feature, Reservoir Dogs, finally made its way from script to screen. Although there was much controversy surrounding its violence, it was almost universally praised. Tarantino later surpassed his debut with Pulp Fiction, which earned an Oscar for Best Original Screenplay, granting Tarantino his recognition.
By the time his third film, Jackie Brown, hit theaters, the allure of fame had waned. Tarantino had gotten too popular for comfort. This resulted in him taking an extended break from filmmaking.
Quentin Tarantino took a break from filmmaking to live his 30s like his 20s
In an interview with Dax Shepard on his podcast Armchair Expert, Tarantino explains the six-year gap between Jackie Brown and Kill Bill.
"After Jackie Brown came out, I had got so famous," Tarantino told Shepard before referencing a Bob Dylan lyric. "'Prison walls are crumbling down, there is no end in sight. I've gained my recognition, but I've lost my appetite.'"
Tarantino goes on to explain how he stepped away from the camera to party it up in his thirties.
"My twenties wasn't that great," Tarantino said. "So, in my thirties, I looked better than I did in my 20s. And I had money, and I was famous. So I decided I was going to live my twenties in my thirties for at least three or four years."
Quentin Tarantino won't be coming back after his next break with filmmaking
When Tarantino steps away from the spotlight a second time, don't expect his return. The filmmaker has been adamant about retiring from Cinema after his tenth movie. Many fans have tried to dissuade Tarantino from retiring, but the Inglourious Basterds director hasn't budged from his stance.
"I don't want to be a director that just directs because he doesn't know anything else to do," Tarantino told Popcorn with Peter Travers. "I do like the idea of 10 and done. I do like the idea of, not passing over to another period of my career, per se, due to age and longevity and length."
Related: Quentin Tarantino Named These 3 Movies as His Favorites of All Time