Quentin Tarantino Vowed Never to Give His Mom Any of His Fortune
Quentin Tarantino, best known for writing and directing Pulp Fiction, has had a tumultuous relationship with his mother, Connie Zastoupil. Tarantino has recounted how she perpetually gave him a hard time for his academic shortcomings. In the middle of a tirade, his mother made an insensitive comment about his budding writing career. In response, the now successful writer and director vowed never to share any of his fortunes with her.
Tarantino's success as a writer and director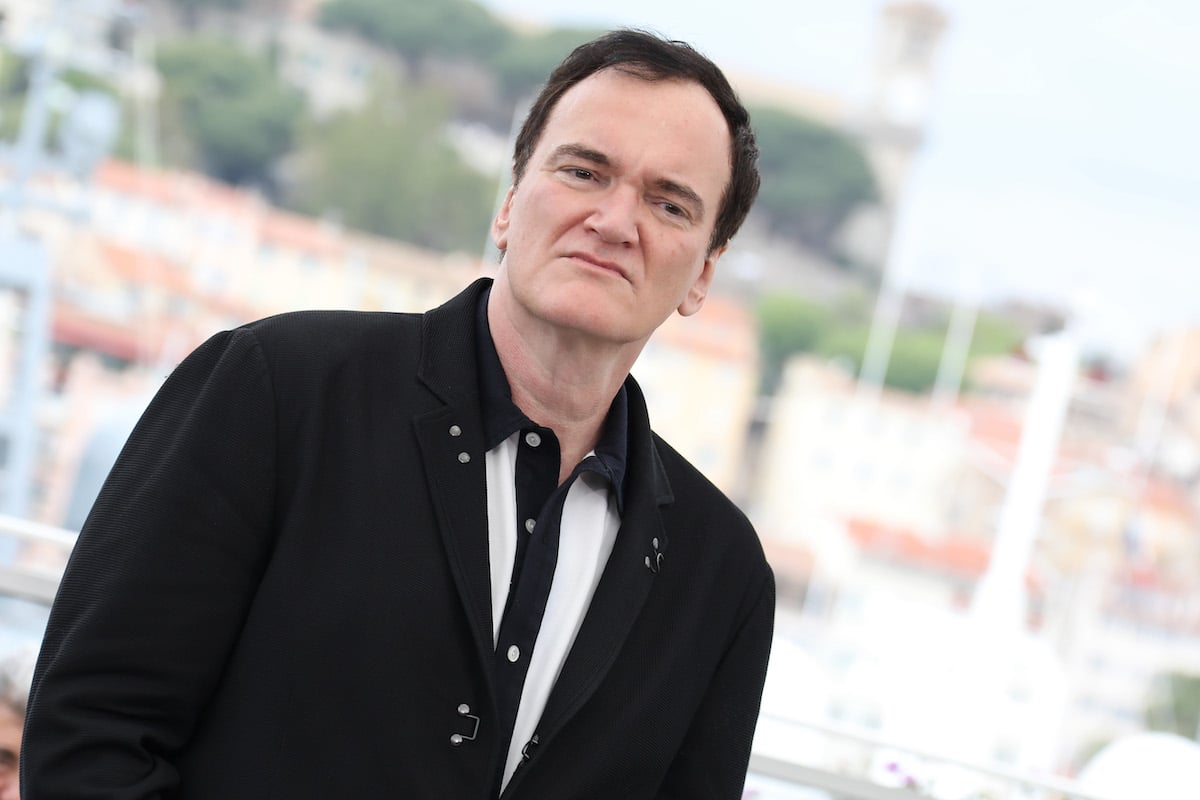 Tarantino's career spans directing, screenwriting, producing, and acting. The Knoxville native began his career as an independent filmmaker. He released his first work, Reservoir Dogs, in 1992. Garnering high praise, the crime thriller prompted critics to call it arguably the greatest independently produced film.
In 1994, he wrote and directed Pulp Fiction, a major commercial and critical success. It catapulted the writer and director onto the world stage.
Tarantino is known for writing nonlinear storylines that attract audiences keen on dark humor and stylized violence. His writing and directing style have earned him a cultlike following.
His work has won numerous industry awards, including two Oscars, four Golden Globes, five Grammys, and two BAFTAs. Plus, he has earned a star on the Hollywood Walk of Fame for his contributions to the film industry.
The promise to cut his mother off from his fortune
Insider reports that Tarantino previously pointed out that some of his teachers viewed his screenwriting as possible defiance and rebellion. That resulted in even more scolding from his mother, who dismissively referred to his passion as a "little writing career."
In response, the now successful writer and director asserted that when he finally got his big break, his mother would never see a penny from his career earnings. He added that she wouldn't enjoy any perks of his success, including vacations, cars, or houses, either.
And according to The Hollywood Reporter, Tarantino has stuck to his guns. The Once Upon a Time in Hollywood director is adamant that his decision to cut off his only surviving parent is anything but selfish. He reiterates it is vital that she and other parents understand the consequences of the words they say to their children.
However, despite his steadfastness, Tarantino isn't heartless. He reportedly intervened when she got in a jam with the IRS.
What is Quentin Tarantino doing now?
Tarantino shocked his fan base by announcing that his upcoming project would be his final film. In a recent interview, he mentioned that his next movie, like his previous works, would have a number in the title card.
Specifically, he pointed out he would likely call his upcoming project The Last Film by Quentin Tarantino. However, he has remained tight-lipped about the storyline, only claiming it would borrow heavily from some of his favorite childhood films.
The news of his impending retirement sent fans into an uproar. Still, his departure would fulfill a promise he made earlier in his career when he claimed he wanted to be involved in only 10 films.
Fortunately, fans can still enjoy new writing because he plans to continue working on plays and books. So his last film project won't necessarily mark the end of his successful career.
RELATED: 'Pulp Fiction': Quentin Tarantino Had to Read Uma Thurman the Script Over the Phone to Convince Her to Accept the Role of Mia Wallace