How Quentin Tarantino's Estranged Father Use His Son's Fame to Boost His Career
Recently, Quentin Tarantino caused a stir on the internet by claiming he hasn't given his mother any of his money. Tarantino's mother, Connie Zastoupil, has gone on record to say how much she supports her son, and that there's no bad blood between them whatsoever despite his claims. The same can't be said about him and his father, Tony Tarantino, who walked out on Tarantino and his mom.
Because of this, Tarantino wanted nothing to do with his father when Tony reached out to the Oscar winner years later. Despite Tarantino wanting to move on from his father, Tony has used his son's popularity and recognition to benefit his own acting career. But Tarantino offers a surprising reaction to his father's use of the Tarantino name.
Who is Quentin Tarantino's father?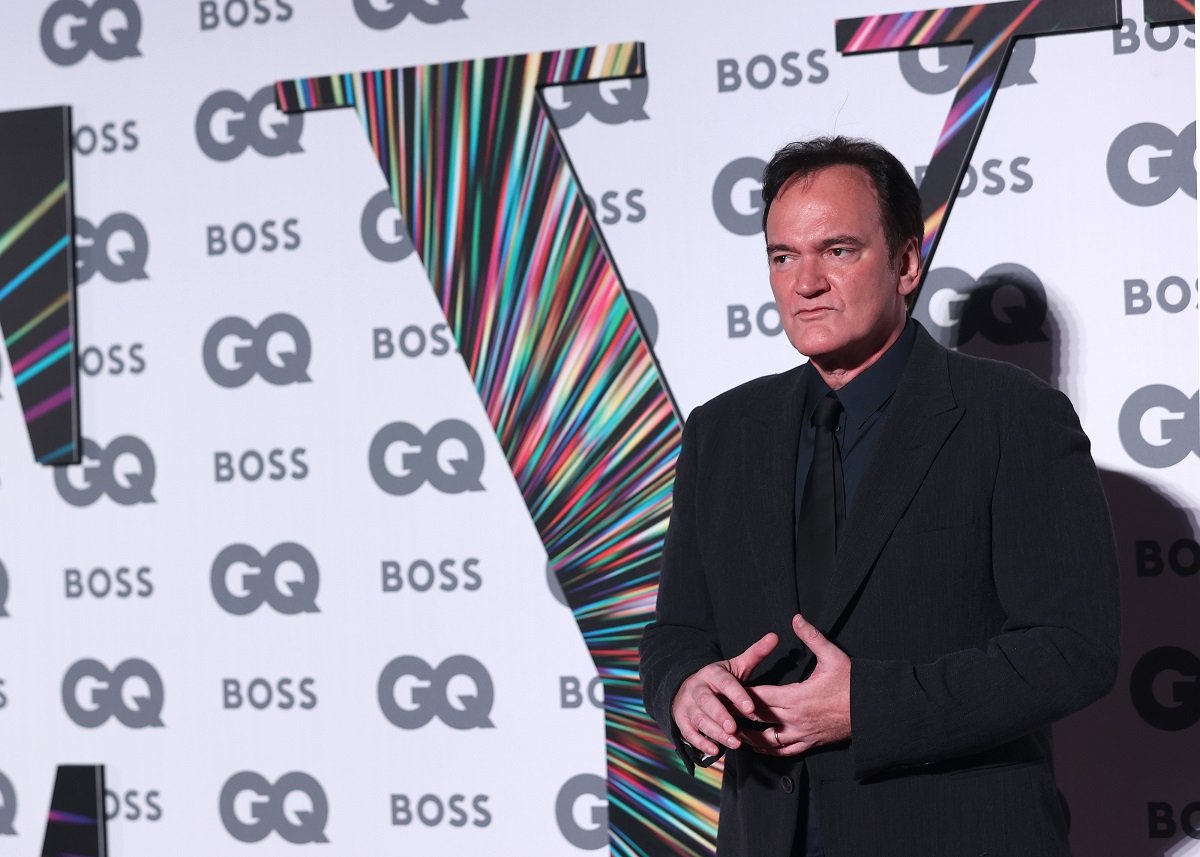 Like his son, Tony Tarantino had aspirations of making it in the show business. He was born July 4, 1940 in New York City. He and his family moved to Los Angeles, California around 1952.
Tony has been involved in the entertainment industry since the 1960s. He has acting credits to his name on IMDb and tried to work as an extra on Paramount. But when Paramount discovered who Tony really was, they threw him off the lot.
For a while, there was very little Quentin Tarantino would say about Tony.
"Well, I never knew my father," he said in an interview with Telegraph. "He wanted to be an actor, now he's an actor only because of my last name. But he was never part of my life. I didn't know him. I've never met him."
But in a fairly recent podcast, Tarantino shed a bit more light on his feelings toward his father, and how Tony attempted to leverage Tarantino's own career to boost his own profile.
How Tony Tarantino used Quentin Tarantino's name to boost his career
Quentin Tarantino confided on Marc Maron's podcast, WTF with Marc Maron, how his father leveraged the Reservior Dogs director's fame. But it wasn't just Tarantino's estranged father to use his son's recognition for work.
"So he wanted to be an actor a long time ago," Tarantino told Maron. "And then sometime in the 90s, him and Al Pacino's estranged father, Sal Pacino, hooked up, and they started doing these straight to video movies starring them. So you could actually put on the video box, 'Pacino and Tarantino.'"
Tarantino never watched any of his father's films, stating to Maron that he didn't want to know what his father looked like by that point. But Tarantino also felt there was something a bit endearing about his father's use of the Tarantino name.
"I actually think there is something kind of sweet about the idea that the son that he never saw, ever, allowed him to have somewhat of a semblance of the career that he was never able to get on his own," Tarantino said. "I'm compassionate enough to appreciate that."
Quentin Tarantino's last encounter with his father
Tarantino reminisces on the last time he and his father actually crossed paths.
"So, then, one day I was in a cafe, and I'm ordering something," Tarantino said. "All of a sudden he's just there. And he goes, 'may I sit?' And I just looked at my table and waved him away with my hand."
According to Tarantino, that was the last conversation he'd had with Tony since.
RELATED: Why 'Pulp Fiction Is Still the Big 'Kahuna' of Cool