Quincy Jones' 1st No. 1 Song Had Nothing to Do With Michael Jackson
Quincy Jones is perhaps most known for working on Michael Jackson songs such as "Billie Jean," "Beat It," and "Thriller." Despite this, Jones worked with many artists besides the King of Pop. For example, Jones' first No. 1 single had nothing to do with Jackson.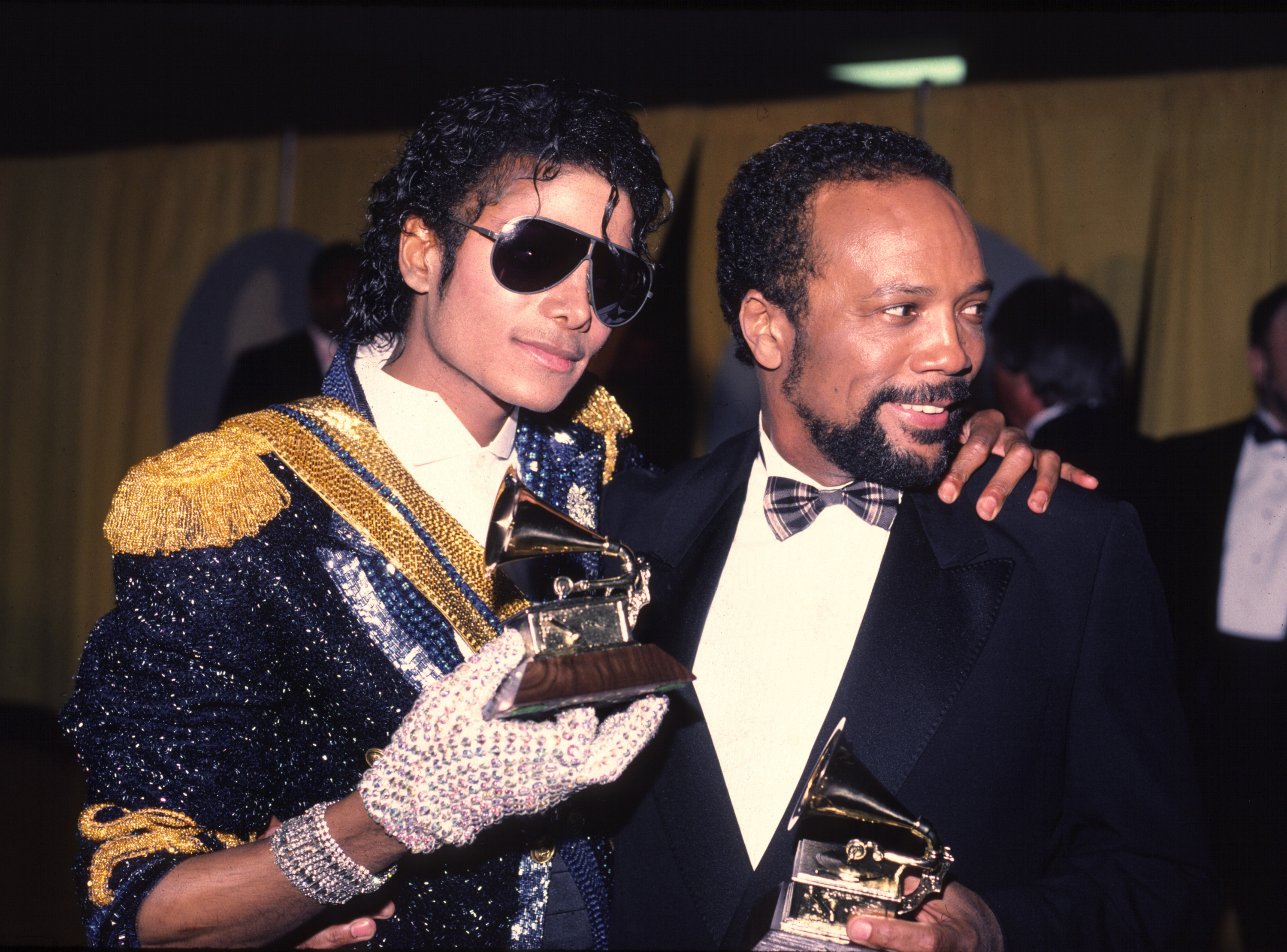 Quincy Jones worked on songs by several famous artists besides Michael Jackson
Other artists Jones worked with include Frank Sinatra, Donna Summer, Aretha Franklin, and Lesley Gore. During an interview with Billboard, Gore discussed working on her signature song "It's My Party" in a studio with Jones.
"There were more people in that room than I had ever seen," Gore remembered. "I couldn't figure out what the heck they needed me for.
"The entire orchestra was set up with two microphones over them and there were 12 background singers, men and women, surrounding one mic," Gore added. "Everyone was out in the studio having a great time and I had to go into this little booth and put on a headset. So I was isolated from everyone from the beginning."
RELATED: Michael Jackson Said Elvis Presley and Sammy Davis Jr. Gave The Jackson 5 Unforgettable Advice
Lesley Gore didn't recognize her own song when she 1st heard it on the radio
Gore recalled making a mistake while recording "It's My Party." "I remember drinking a Coca-Cola and looking out the window after the first verse thinking we were in the instrumental," she said. "Quincy stopped the take and said, 'Little Bits, you just swallowed the second verse.' Whoops! We did it again."
Later, Gore heard "It's My Party" on the radio and she mistakenly thought it was a cover of the song. "I had never heard myself on a small speaker, so I wasn't sure it was me," she recalled. "It took me until the middle of the second verse to realize I knew every inflection."
RELATED: Michael Jackson & Quincy Jones Discussed Who Inspired 'Billie Jean'
'It's My Party' became a career milestone for Quincy Jones and Lesley Gore
According to The Billboard Book of Number 1 Hits, "It's My Party" became Jones' first No. 1 single. Meanwhile, "It's My Party" became Gore's only No. 1 hit on the Billboard Hot 100. The track topped the Billboard Hot 100 for two weeks, staying on the chart for 13 weeks in total.
Gore released "It's My Party" on the album I'll Cry If I Want To. The album peaked at No. 24 on the Billboard 200. I'll Cry If I Want To remained on the chart for 10 weeks. None of Gore's other albums reached a higher position on the chart.
"It's My Party" went on to influence other artists. For example, Melanie Martinez sampled the song in her track "Pity Party." The lyrics of Drake and Rihanna's song "Take Care" reference the title of "It's My Party."
"It's My Party" is a classic pop song — and it paved the way for Jones' future successes.
RELATED: Why Quincy Jones Gave Prince's Part of 'We Are the World' to Huey Lewis