R. Kelly Ex-Girlfriend Azriel Clary Tells Gayle King Why Joycelyn Savage Convinced Her to Leave the Singer
During her recent interview with Gayle King, Azriel Clary explains what finally motivated her to leave R. Kelly. Clary and Joycelyn Savage had defended the singer in a 2019 interview, but Clary said she saw what Clary had become while with Kelly. Clary got out and hopes Savage will too.
Azriel Clary is still speaking out against R. Kelly. Clary dated Kelly from the time she was 17, a minor, until she was 22. Then she testified against Kelly at his New York trial, where Kelly was ultimately convicted of charges of sex trafficking and racketeering. Clary sat down with Gayle King for a follow-up interview after Kelly's sentencing. During the interview Clary said it was another Kelly girlfriend, Joycelyn Savage, who inspired her to leave.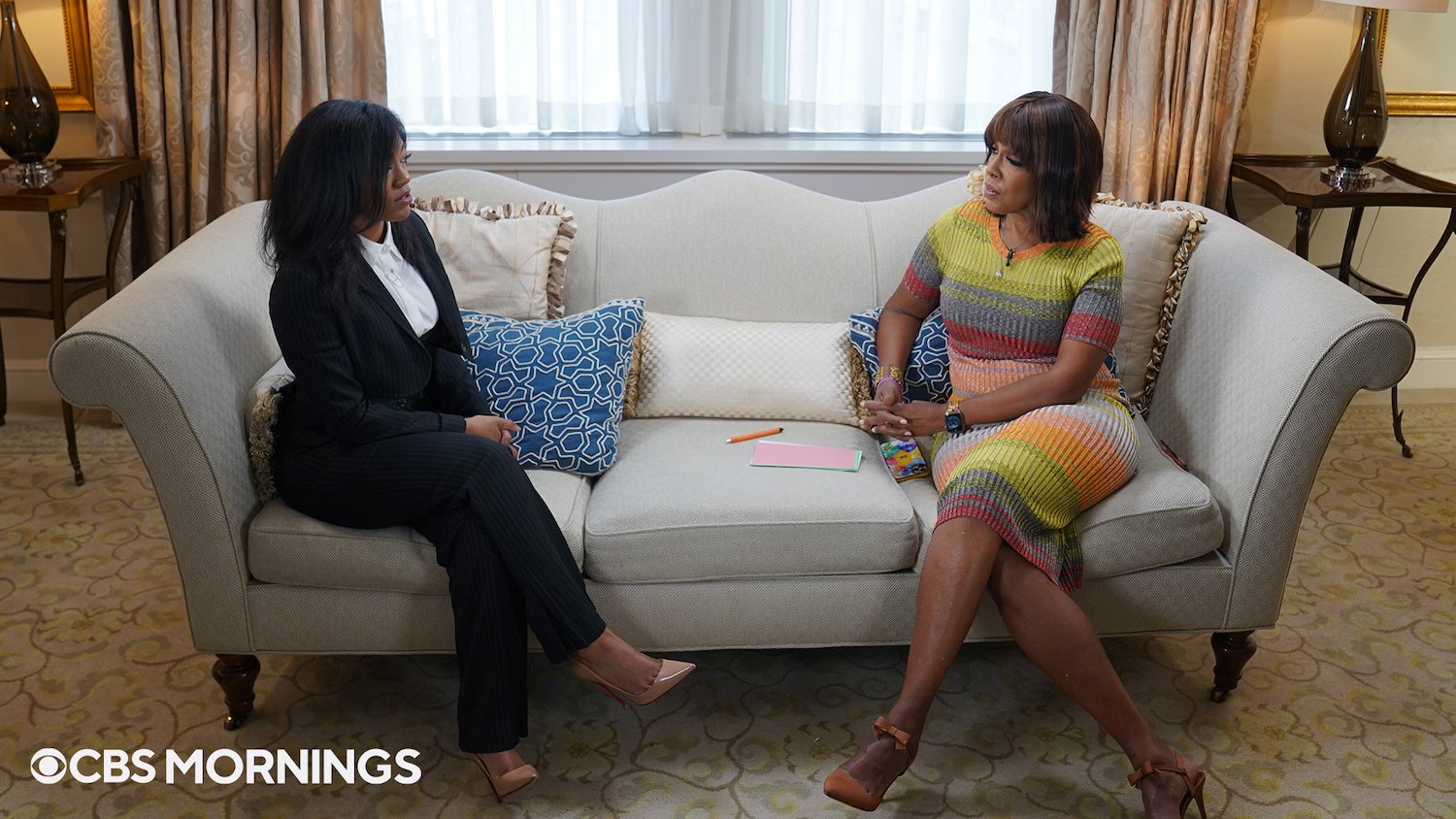 Clary and Savage had given King an interview in 2019 where they both defended Kelly. King's new interview with Clary is now streaming on Paramount+.
Azriel Clary said she realized R. Kelly's abnormal behavior had become normalized
Clary detailed some of the circumstances she lived under with Kelly. Those included strict rules she had to follow and losing contact with her parents. Clary said the longer her relationship went on, the more she noticed abnormal behavior had become normal. 
"Everything that we were living in had become very normal," Clary said. "I had to break out of that. I had to realize that this is actually abnormal. It did because it was not only me. It was other women, other women who were older than me. When I met him at 17 he had four other women. So these women are all normalizing his actions and you have assistants normalizing his actions. You have workers and security and everyone else that normalizes it so me being very young at that time, I just learned to normalize it."
Joycelyn Savage held up a mirror to Azriel Clary 
Clary and Savage lived with Kelly together. However, Clary said she noticed the problem earlier. Clary said it was observing Savage that made her decide to leave Kelly.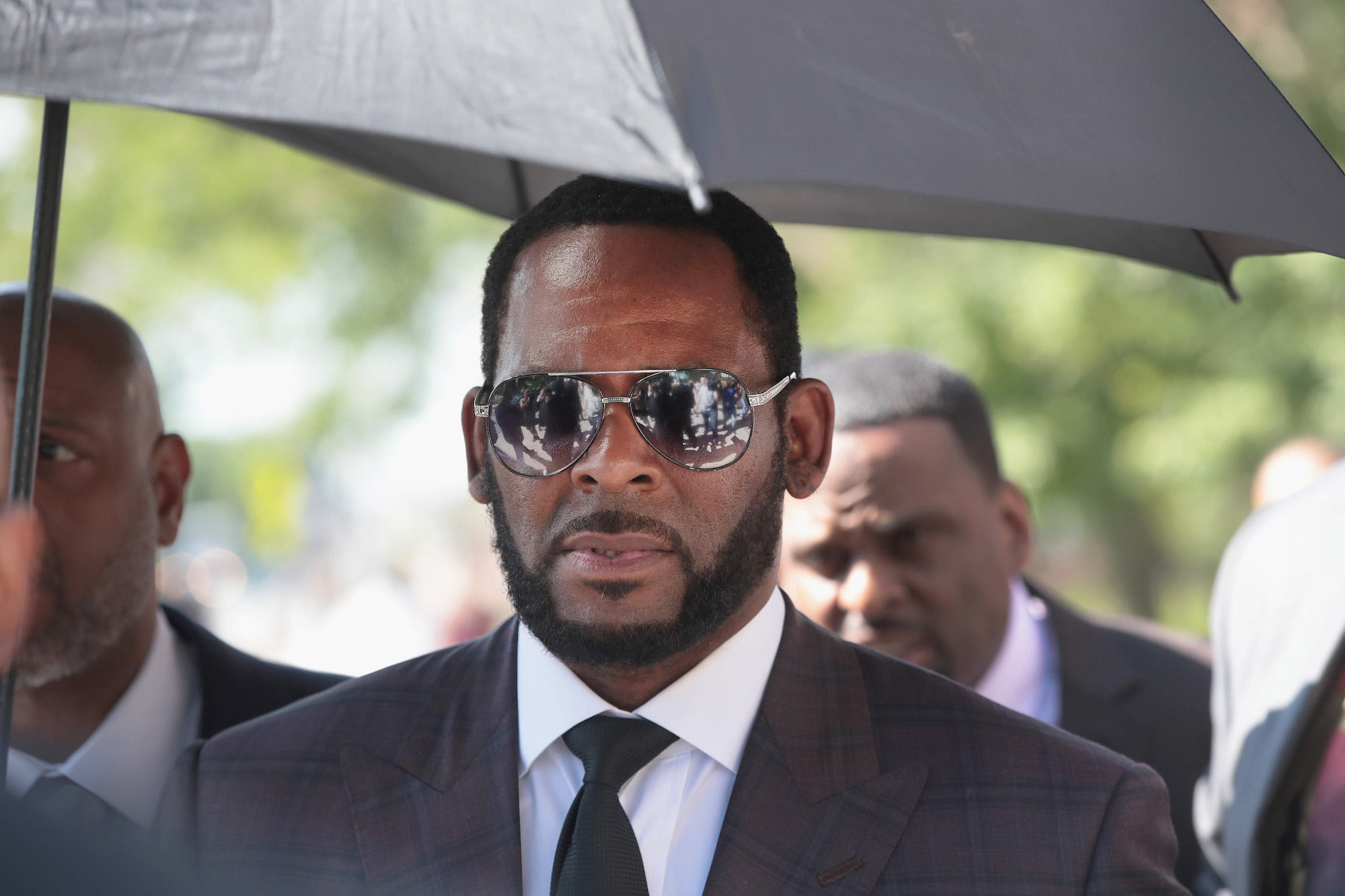 "I went to Chicago to get Joy to try to leave with me," Clary said. "She was very erratic and she was very, very emotional and I'm like, 'You know, I've spent 5 years with you. Do you know who it is that you're taking your anger out on?' When I saw how vicious and how she didn't even look like herself, I was like, 'This is how I used to look, this is so humiliating, this is really how I used to look.' That was my wake up call, that day when I went back to Trump Towers and we got into a physical altercation."
Azriel Clary still wants to help Joycelyn Savage
Clary said reports of her fight with Savage didn't recognize that she was trying to help Savage see what kind of abuse they were accepting.
"I'm always going to do what I have to do to defend myself but people didn't really understand the context of that," Savage said. "All she could focus on was him and I was like, 'Please, listen. Just listen. This isn't about him. This is about you. For one split second think about you and how you feel and your emotions.'"
Savage stayed with Kelly, but Clary hopes she will come to the same realization.
"I feel like time [will help]," Clary said. "Me and Joy we've had a lot of very womanly conversations and we had that privilege when he was in jail. It was a beautiful thing and she had expressed to me a lot of the things that she wasn't happy with and I had expressed to her a lot of the things that I wasn't happy with. I know that she already knows that it isn't healthy. It's really just a matter of time of when she wants to put herself first because that's really all it boiled down for to me. I just had to put myself first."
According to CBS News, neither lawyers for Kelly nor his current girlfriends responded to their requests for comment on Clary's interview.