R. Kelly Ex-Girlfriend Azriel Clary Tells Gayle King Rules Convicted Singer Made Her Follow
Gayle King interviewed R. Kelly and his girlfriends Azriel Clary and Joycelyn Savage in 2019, prior to his trial. Since Kelly was convicted on charges of sex trafficking and racketeering on Sept. 27 in New York. King followed up with Clary, who testified against Kelly at the trial. In the CBS News special, now streaming on Paramount+, Clary reveals many of the rules she alleges Kelly forced her to follow while living with him.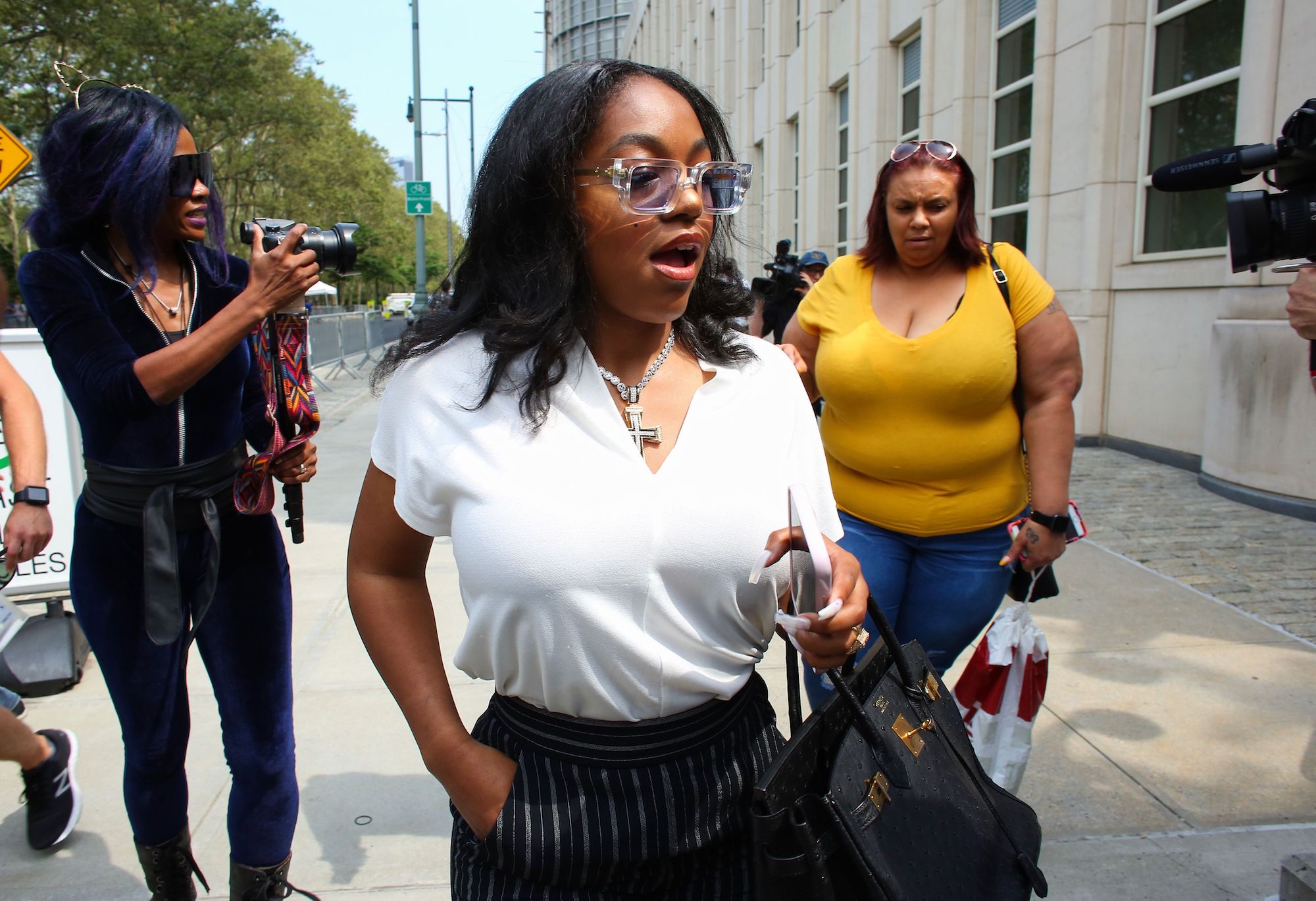 R. Kelly told Azriel Clary what she could wear 
Clary began dating Kelly when she was still 17. Although she defended Kelly in her 2019 interview with King, Clary now tells King Kelly became controlling gradually after they met. 
"When I initially met him it was a lot of gaslighting and love bombing," Clary told King. "The rules did not begin. Meaning when I initially met him I would meet him in whatever I wanted to wear, whether that be jeans, whether that be a blouse, whatever. Slowly but surely, he started to get into okay, you can only wear sweats."
R. Kelly controlled who Azriel Clary could talk to 
Clary said Kelly not only dictated how he wanted her to dress, but then limited who she could talk to. Clary became estranged from her parents during her relationship with Kelly. She now tells King that Kelly didn't want her to talk to anyone but him.
"Okay, you need to delete every single person in your phone except for my four phone numbers," Clary said. "If you don't listen, then we're going to get into beatings and chastising. This is to help you. It was always this is to better you."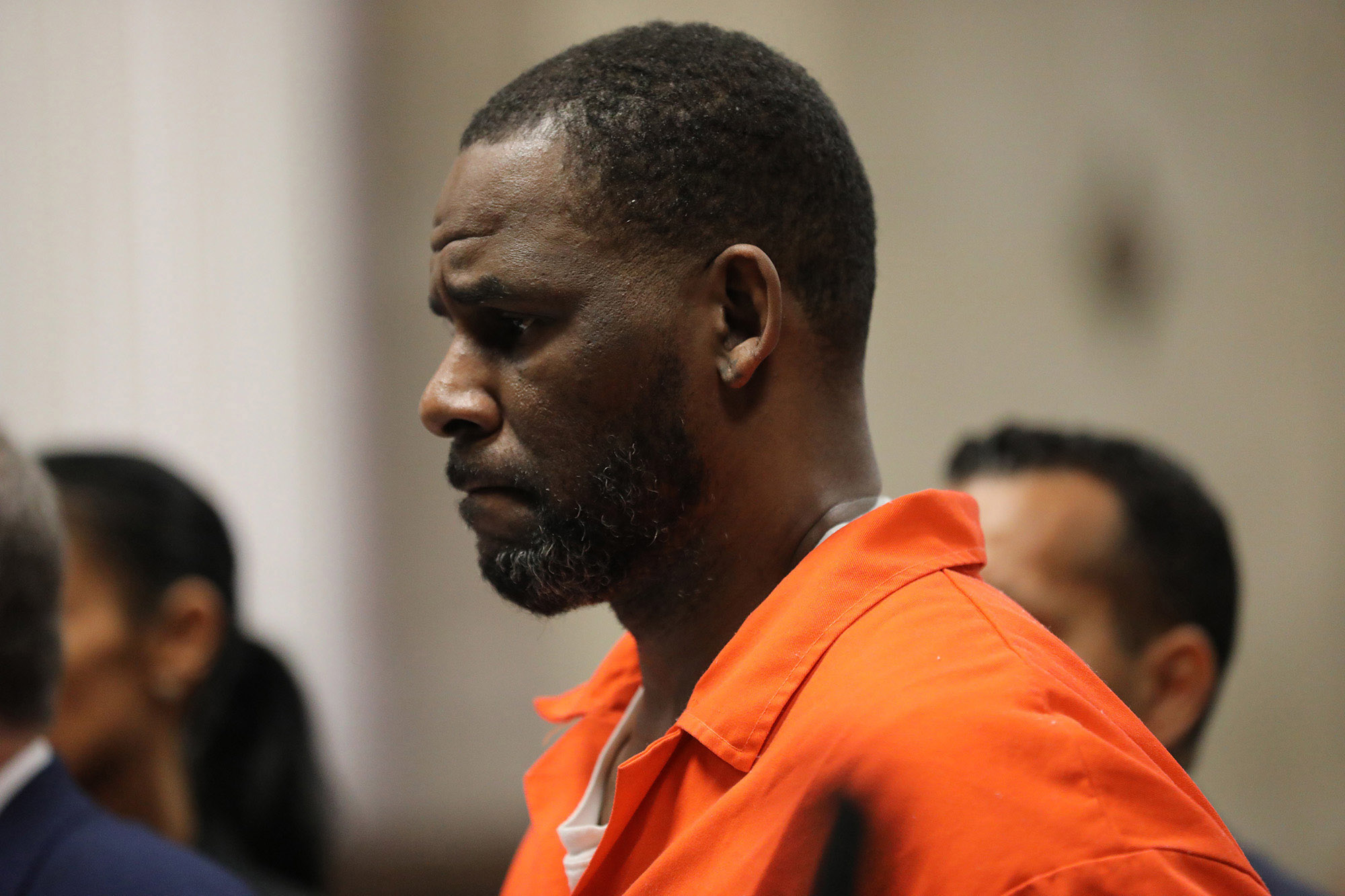 Clary said that controlling her interactions went beyond her phone. She described to King situations in which Kelly could limit her interactions in public, too.
"For five years, I didn't look at a man, I didn't talk to a man," Clary said. "Men were told to turn around anytime we walked through hallways or anything. Even if I was out shopping, I could've been in a store for a whole hour and the people who cash you out could've changed. If a man came, put everything down. Leave the store now. That's just how it was. I would have to do that."
Azriel Clary couldn't even talk to her roommates 
Kelly lived with multiple girlfriends including Clary. Clary tells King there were signals she had to give to let Kelly know where she was in the house. 
"Okay, you need to knock any and every single time you come out of this room," Clary said.
Clary also said that Kelly's girlfriends could not talk about Kelly amongst themselves. 
First of all, he never allowed anyone to pair off. That was actually one of his rules. No one could pair off. Meaning we couldn't talk about anything except for hair, nails, TV shows, maybe some shoes, maybe a little bag or something. But anything personal, anything about our lives before we met him or anything pertaining to our personal lives with him, we could not talk about. And if we did talk about that, we would get in trouble for it and everyone knew to report it to him, meaning to let him know. And if you didn't let him know and someone else beat you to it, you would still get beat over that. He kept that separation purposely so no one could pair off and express how they feel. He kept that fear in all of us. 

Azriel Clary, interview with Gayle King on Paramount+, 10/4/21
R. Kelly's attorneys did not respond to CBS's request for comment.