R. Kelly Ex-Girlfriend Azriel Clary Tells Gayle King the Singer Thought Their Erratic 2019 Interview Went Well
Azriel Clary testified at R. Kelly's New York trial. Clary was Kelly's girlfriend from the time she was 17 until she was 22. Many were surprised by her testimony because Clary was one of Kelly's girlfriends who gave Gayle King an interview in 2019 defending Kelly. Now, in a new interview after Kelly's conviction for sex trafficking and racketeering, Clary described the aftermath of that 2019 interview to King.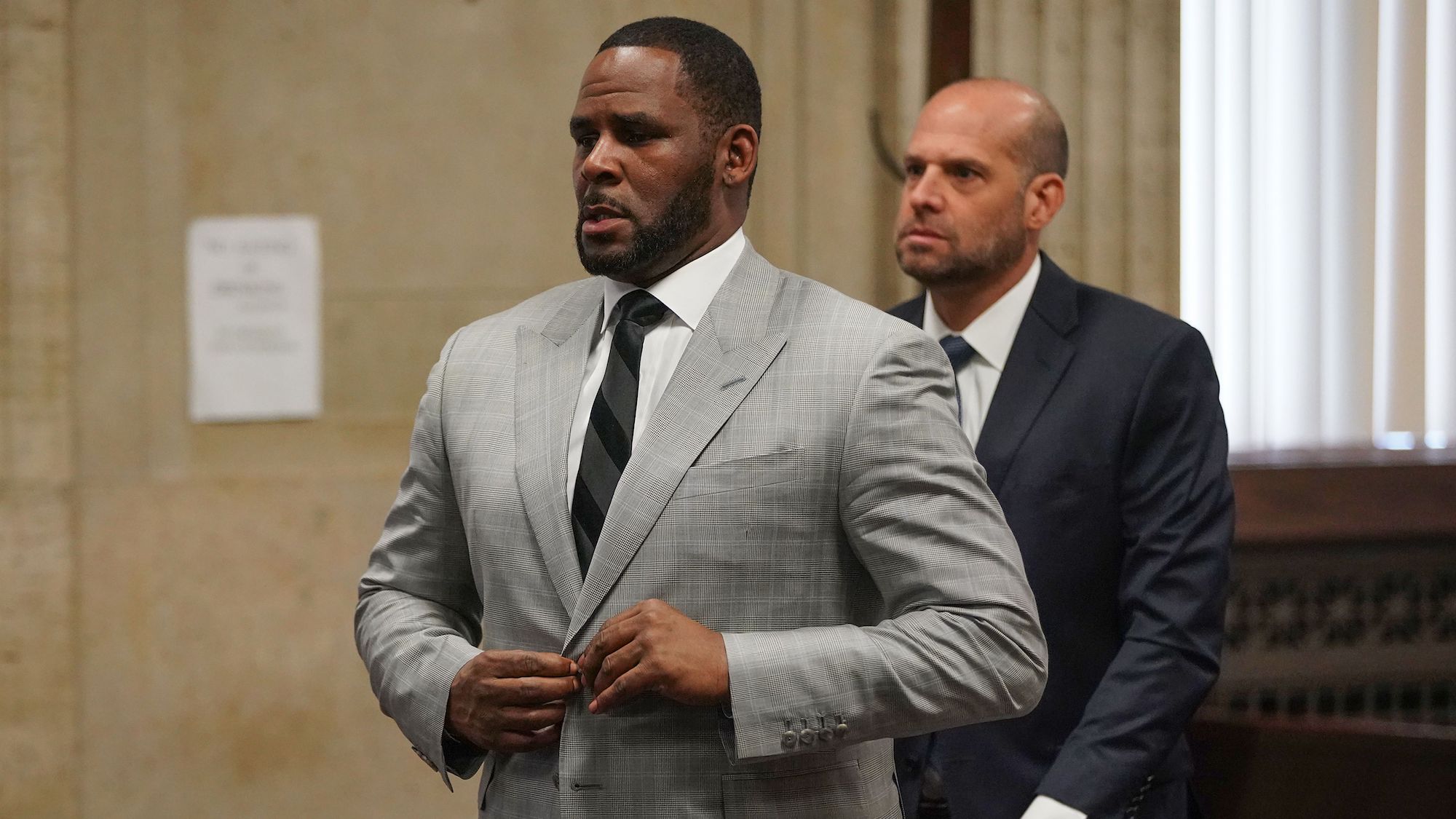 King's new interview with Clary is now streaming on Paramount+. When King asked Clary about her 2019 interview with Kelly, Clary told her Kelly thought he'd come across well. 
R. Kelly thought his 2019 interview with Gayle King was good
When Kelly sat down with King for CBS Mornings in 2019, he broke down in an outburst. 
"Stop it," Kelly exclaimed. "You all quit playing! Quit playing! I didn't do this stuff! This is not me! I'm fighting for my f***ing life! Y'all killing me with this sh*t! I gave you 30 years of my f***ing career!"
King tried to calm Kelly down and keep him focused on her questions. Clary gave a separate interview with Kelly girlfriend Joycelyn Savage. Now, Clary tells King that Kelly was proud of his talk with King.
"Truthfully, I think he believed that he had done well," Clary told King. "He felt that he had really made a great reflection of himself and where he was in life and how all these women were lying on him and all these people were out to get him. That sympathy card that he just loves so much." 
R. Kelly celebrated his 2019 Gayle King interview 
King played another clip from her 2019 interview with Kelly in the new special. In the clip, King asked Kelly about allegations of abuse. He already had two girlfriends speaking up for him, but Kelly defended himself, too.
"See, the thing is that I'm not a controlling person," Kelly told King. "It's just that I am in control of my household, like say if you live with me, I consider myself the king of the castle and you are the queen of the castle."
After wrapping the taping with King in 2019, Clary said Kelly took her out to celebrate. That's how confident he was. After the interview aired, King and others called Kelly's behavior erratic. 
"He was so happy," Clary said. "He was so happy, he was like, 'You guys did amazing. You did so well, you carried yourself so well,'" Clary said. "I believe he even got food and wanted to celebrate. That's how happy he was with that interview. I was just there like, 'Wow.'" 
The 2019 interview was a turning point for Azriel Clary 
Clary said participating in her 2019 interview with King was a turning point for her. She defended Kelly and asserted her own independence, that she was choosing to be in a relationship with him and multiple women. Clary attacked her parents speaking out against Kelly. Now, Clary said she recognized how much she'd changed when she heard herself speak to King.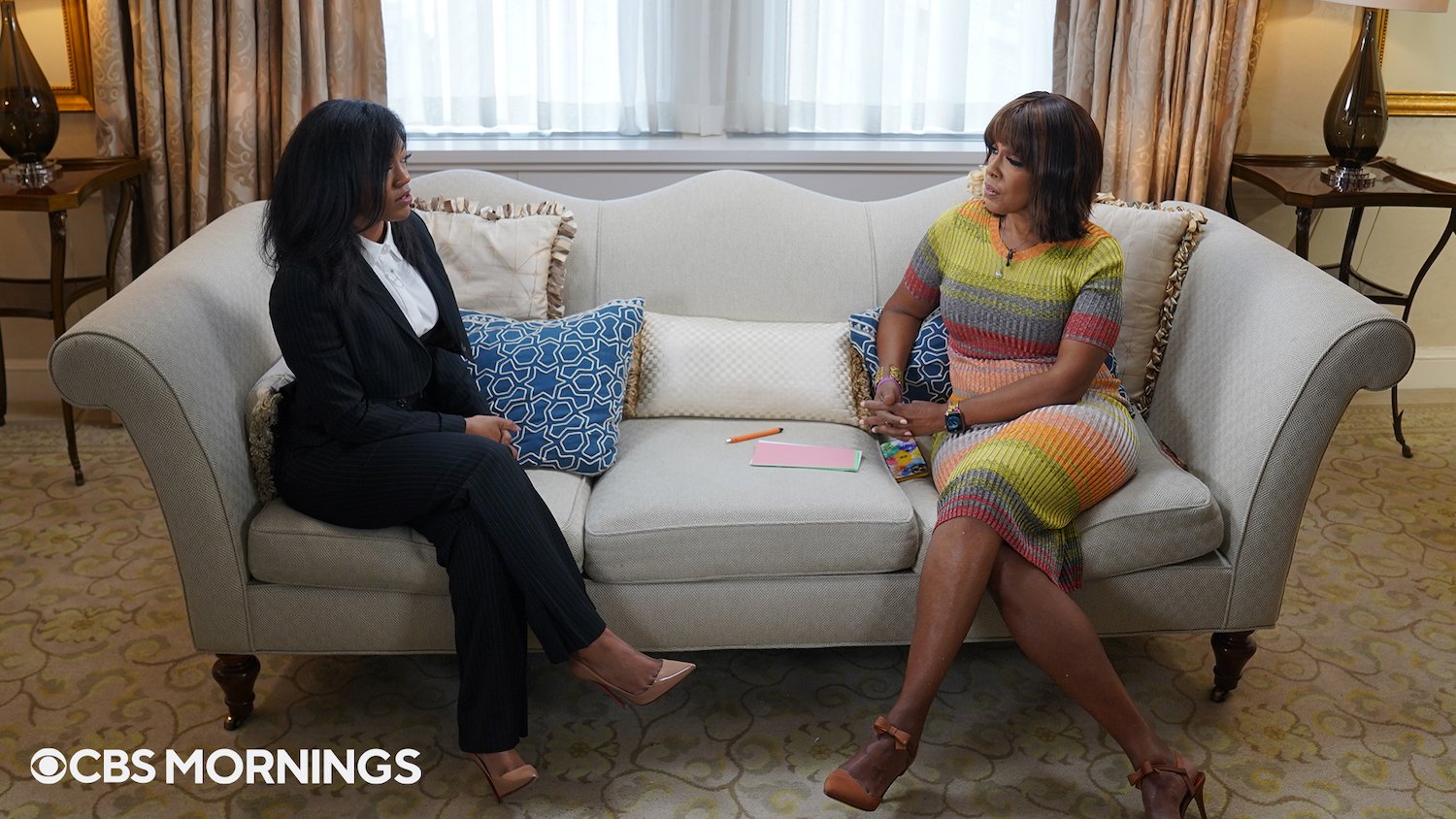 "Definitely sitting there and just watching you, I was so taken aback," Clary said. "I was like wow, I have to get back to that. Where is that girl? So it was very important for me to slowly but surely rebel."
In addition to testifying against Kelly, Clary reconciled with her family and moved back home. She says she's working on her own music again.
CBS News says attorneys for Kelly or representatives for Savage did not return their requests for comment.