R. Kelly's Attorneys No Longer Want to Represent Him in His Upcoming Trial
R. Kelly is set to stand trial for child pornography in his home state of Illinois. This is Kelly's second child pornography trial. The first was in 2008.
As R. Kelly prepares for another criminal trial in Illinois, he may be scrambling for new representation. Kelly's current legal team wants nothing to do with his upcoming Illinois trial. Following the release of the Lifetime docuseries Surviving R. Kelly, the singer has been behind bars preparing for multiple sex crimes cases.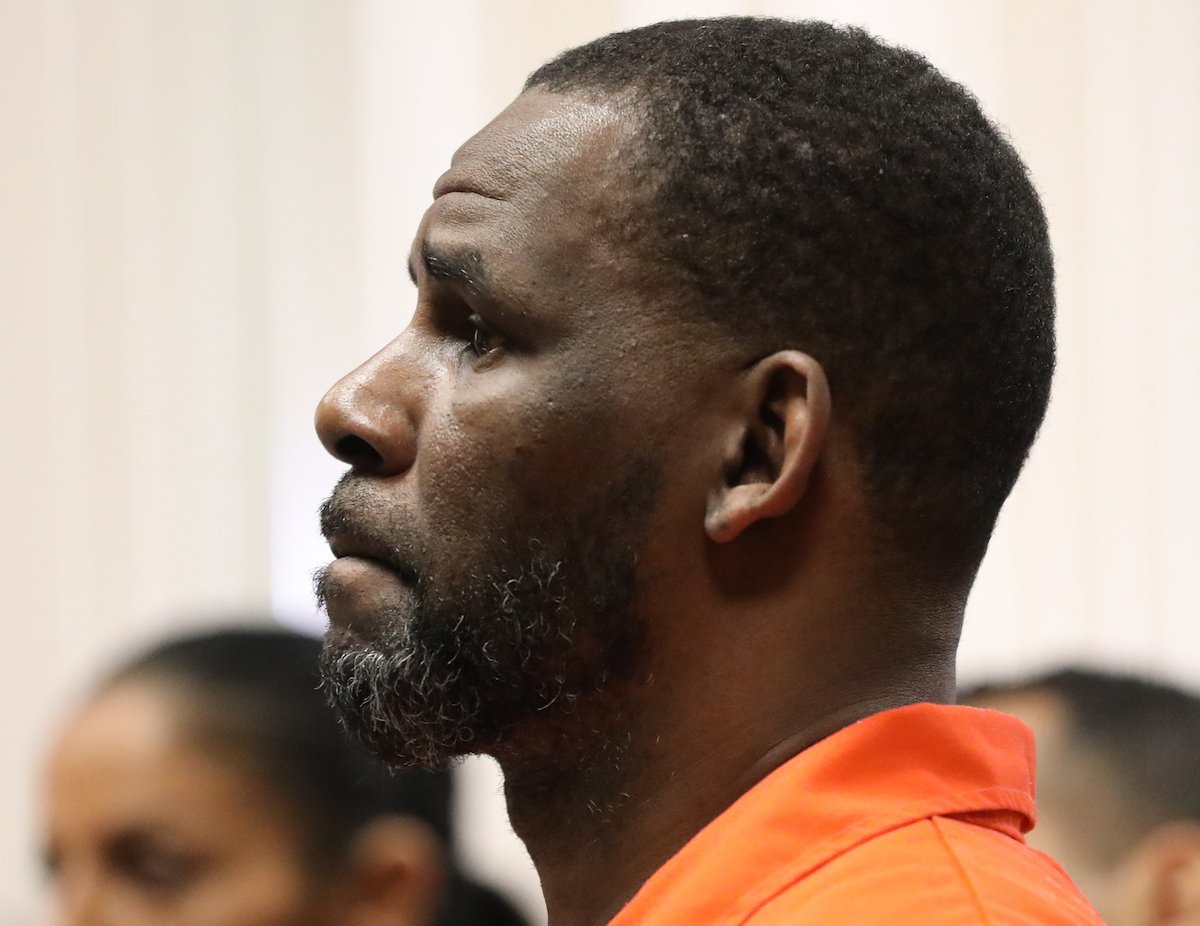 R. Kelly's legal team as to be removed from his upcoming trial
The "I Believe I Can Fly" singer may be in desperate search of a new legal team. CBS Chicago reports Steve Greenberg and Michael Leonard, Kelly's current legal team, are requesting to be removed from his criminal case in Chicago. Kelly is set to stand trial in August 2022 for child pornography. Greenberg has previously been vocal about his belief that Kelly's alleged victims have had consensual relationships with the singer that went south after a breakup. He's also stated publicly that witnesses, many of whom are former employees of Kelly's, are disgruntled about being terminated.
Greenberg confirmed to CBS that he wants to be withdrawn from the case. He did not provide an explanation; however, it's not the first time this has happened. Ahead of Kelly's New York criminal trial, his legal team made the same request. 
At the time, Greenberg told CNN that he felt that Kelly was "insistent that we work with people who we felt would be rendering ineffective assistance as counsel." Leonard has not commented on the matter either.
The singer faces sentencing in a separate trial this year
In September, Kelly was convicted of nine counts in his New York sex trafficking trial. His sentencing is scheduled for March 2022. He faces a minimum of 10 years in prison and a maximum of life in that case. 
Additionally, Kelly was also charged with eight counts of violating the Mann Act. Under the law, it is illegal to transport anyone across state lines for immoral purposes. The act was named after an Illinois U.S. Rep. James Robert Mann. It's been in effect for more than 100 years. 
The Mann Act charges also included claims of coercion and enticement. More than a dozen witnesses, both victims and enablers of Kelly's, took the stand to testify about Kelly being sexually, physically, and emotionally abusive. Aside from his upcoming Chicago trial, Kelly also faces similar charges in Georgia, Florida, and Minnesota. 
R. Kelly hired a lawyer to appeal his conviction
Kelly refuses to go down without a fight. Following the guilty verdict, he enlisted the help of a lawyer who assisted Bill Cosby in his appeal. Cosby was famously released from prison in 2021 after serving just 3 ½ years of a 10-year prison sentence for sexual assault. He was released based on a technicality.
The Chicago Tribune reports that Jennifer Bonjean said that she's "looking forward to getting familiar with the record" of Kelly's to assist in his appeal. "I am becoming increasingly concerned with how the government is abusing the RICO statute in order to plead around the statute of limitations and essentially put people's entire lives on trial," Bonjean added. "It's becoming a formula for the government. You have a right to defend yourself against specific allegations."