R. Kelly's Ex-Wife, Andrea Kelly, Reveals Why She Did Not Come Forward About Abuse in Their Marriage
According to R. Kelly's ex-wife Andrea Kelly, dozens of his alleged victims are not the only ones who suffered abuse at his hands. She says that throughout their marriage, and even after, R. Kelly has been an abuser. The former reality star says she was hesitant to come forward about the abuse she experienced in her relationship because she wanted to protect her children.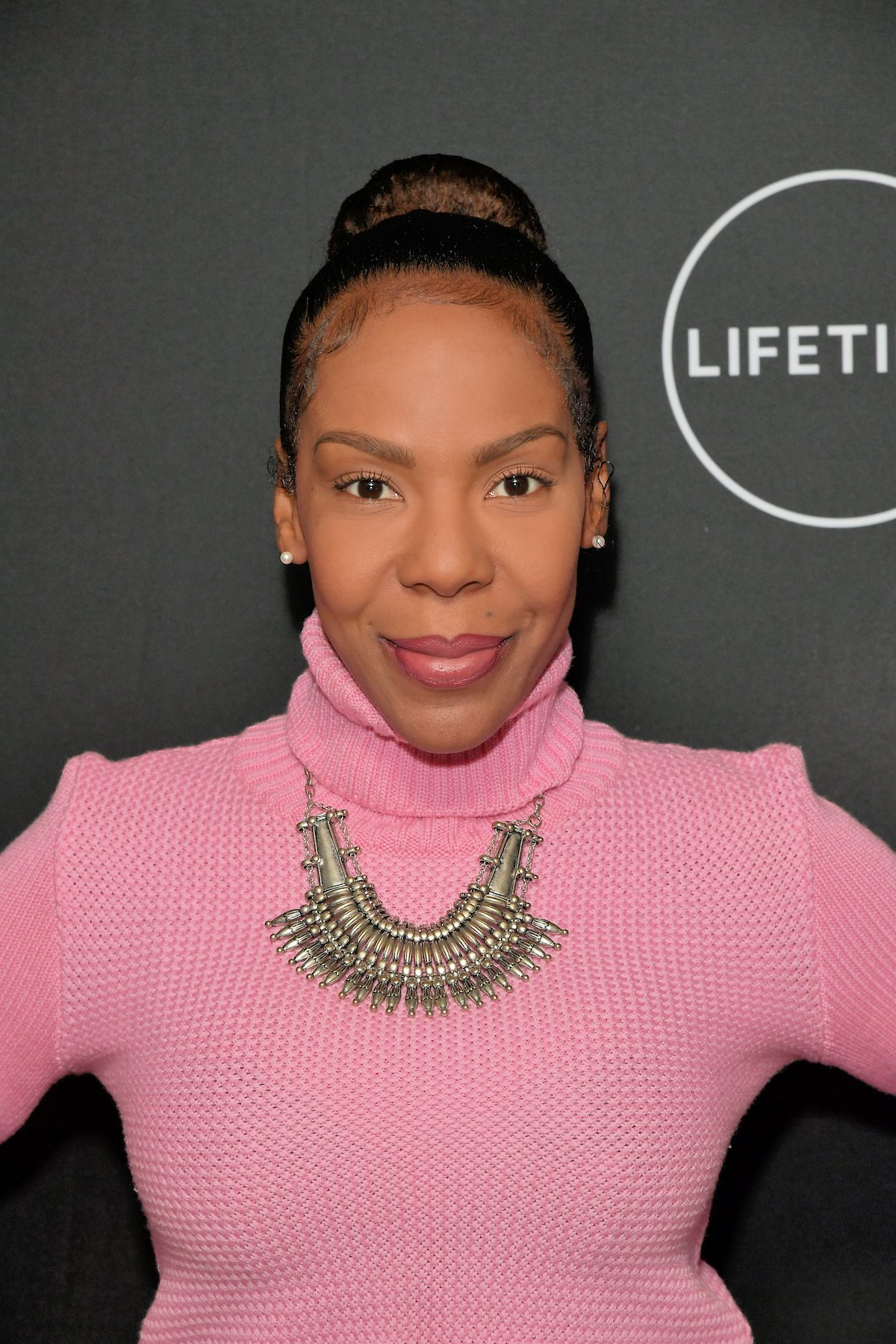 A recap of R. Kelly and Andrea Kelly's marriage
R. Kelly and Andrea met while she was a background dancer auditioning for one of his tours. From there, their relationship progressed to a romantic one and she was eventually promoted to choreographer. From the beginning, Andrea says there were signs of abuse from R. Kelly.
During her interviews on Surviving R. Kelly, Andrea says R. Kelly began to separate her from her family and loved ones. She eventually stopped working and claims he had her isolated, even within their home. Andrea alleges R. Kelly controlled what she wore and even what she ate.
Related: How Long Were R. Kelly and Andrea Kelly Married and Do They Have Any Children?
She alleges their wedding day was controlled, and a complete surprise. The couple married in 1996 and have three children. The public was unaware of their marriage for majority of their relationship, something she now believes was strategic on R. Kelly's part.
Andrea says she finally left R. Kelly after years of physical, emotional, and financial abuse. She even contemplated suicide. She says the final straw was reviewing a domestic violence checklist and coming to the realization that she was a victim. 
Andrea Kelly says she did not speak on the abuse early in order to protect her children
Andrea's inclusion in Surviving R. Kelly has some fans questioning the validity of her abuse claims. Many wonder why Andrea did not speak out sooner, especially considering her claims that R. Kelly is an absentee father.
During a recent interview with Out Loud with Claudia Jordan, she says protecting her children against public backlash for their father's sins is her first priority. 
"You have to understand that we have a legal system that is in place that will let a mother like me walk into court and say, 'well he hasn't done anything to his children, he has a right to see his children,'" she says. "So now you want me as his victim, to make sure I facilitate visitation with this man, but you guys are not taking into accountability when theirs pick up and drop off what if that's the one time he decides he's done and he's going to kill everybody."
Andrea says her children witnessed much of the abuse. The trauma has been difficult for them to face as a family.
Related: How Much Money Did R. Kelly's Ex-Wife Andrea Kelly Make from VH1's 'Hollywood Exes'?
"My children, unfortunately, were exposed to not just their mom being abused before I came out, they had to deal with the stories of pedophilia with their father," she explains. "That's too much to put on young children that don't even understand what's going on. So I couldn't come forward until I knew my children could handle it."
Andrea continues to use her experience as a way to help other victims of domestic violence. She also says she'll continue to fight for whatever money is owed to her children from R. Kelly.