R. Kelly's Live-In Girlfriend's Family Says She's Still Being Controlled by the Singer From Jail
Joycelyn Savage's parents are not happy that they have not been in contact with their daughter in over 5 years. The parents claim R. Kelly is abusing and manipulating Joycelyn. Even though Kelly is in jail, they say they still haven't spoken to her.
R. Kelly is currently sitting in an Illinois prison awaiting sentencing for his recent guilty verdict. A Brooklyn jury found Kelly guilty of racketeering and sex trafficking. Several witnesses took the stand to testify against Kelly, including his former live-in-girlfriend, Azriel Clary.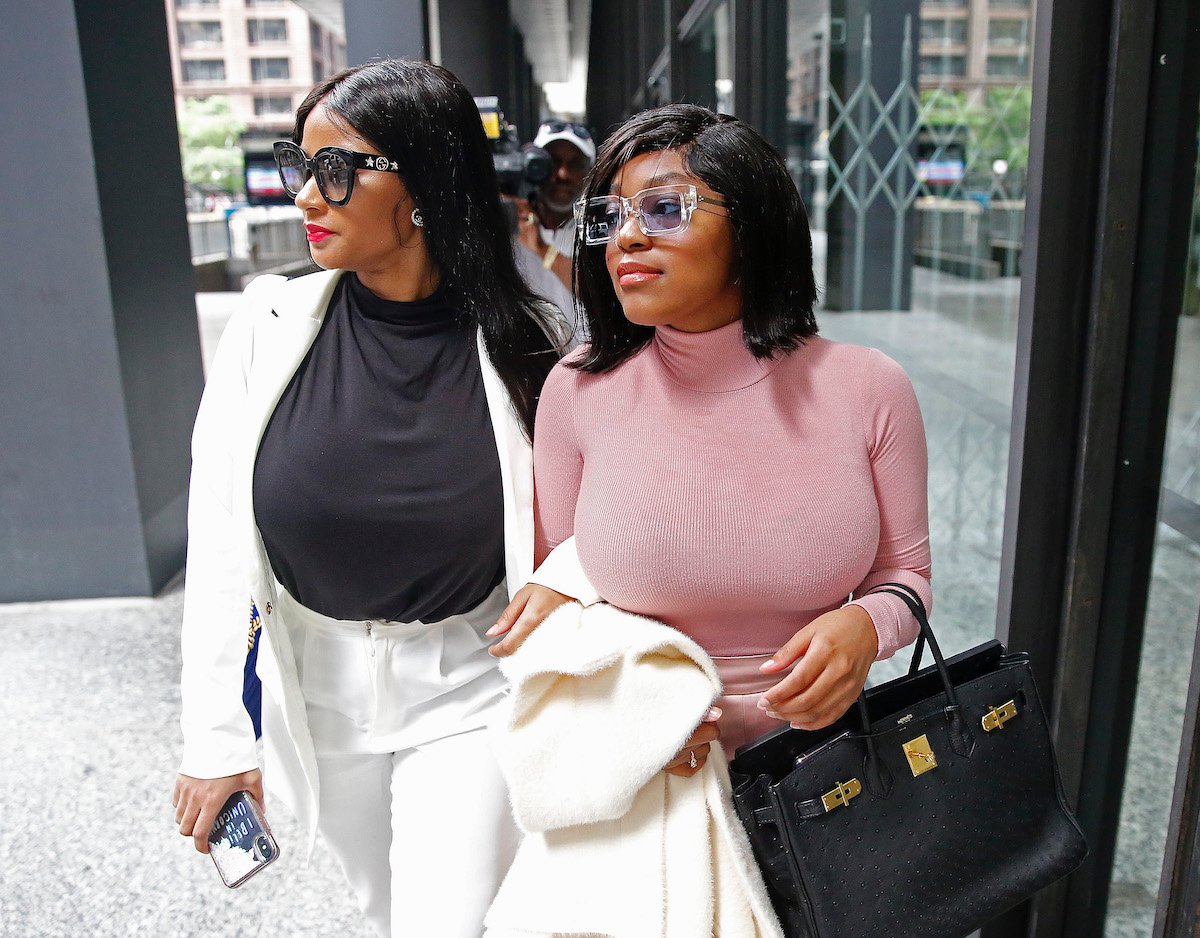 Clary and Joycelyn Savage, another live-in girlfriend of Kelly's, once stood in unity to support the disgraced R&B singer. Clary has since changed her tune, claiming she was a victim of Kelly's abuse for five years. Savage, however, remains loyal to Kelly. Savage's family says they are still not in communication with their daughter. 
Joycelyn Savage's parents say they have not heard from her despite R. Kelly being in jail
Joycelyn has been out of the spotlight in recent months, even amid Kelly's first criminal trial this year. Her parents, Timothy and Jonjelyn Savage, recently spoke with TMZ and claim that despite Kelly's recent conviction, they have yet to hear from Joycelyn.
The Savages told the media outlet that they've tried reaching out to Kelly's team to inform Joycelyn about the death of her grandparents. At this point, they say they are frustrated.
Related: Prosecutors Present Audio of R. Kelly Threatening His Accusers at Trial
"Joycelyn, we need to hear from you directly," her mother said. "We always heard from third parties' information, and we weren't able to hear from her directly without what I call 'prison calls,' where the calls are scripted."
Her father corroborated his wife's sentiments, saying that he prefers to speak to his daughter one-on-one. "Everybody wants to say she's grown. Let me hear from a grown woman. I wanna hear from my daughter," he said. "I don't want to hear from a third party…Listen, Robert is locked up. All these enablers need to move aside. Joycelyn, I need to see you at that funeral."
Azriel Clary tried to convince Joycelyn Savage to leave with her
Social media users went crazy in 2020 when Clary posted live video footage of a physical altercation between her and Savage. At the time, it was reported that Clary went back to the Trump Towers where she once lived with Savage and Clary to retrieve some of her belongings. But Clary told King that wasn't the full truth.
"I went to Chicago to get Joy to try to leave with me," Clary explained. "She was very erratic and she was very, very emotional and I'm like, 'You know, I've spent 5 years with you. Do you know who it is that you're taking your anger out on?'"
Related: R. Kelly's Ex-Wife Speaks on His Guilty Verdict
Clary continued: "When I saw how vicious and how she didn't even look like herself, I was like, 'This is how I used to look, this is so humiliating, this is really how I used to look.' That was my wake-up call, that day when I went back to Trump Towers and we got into a physical altercation."
Despite the two fighting, Clary says she still has hope that Savage will also leave one day. "I feel like time [will help]," Clary said of Savage potentially leaving Kelly. "Me and Joy we've had a lot of very womanly conversations and we had that privilege when he was in jail. It was a beautiful thing and she had expressed to me a lot of the things that she wasn't happy with and I had expressed to her a lot of the things that I wasn't happy with. I know that she already knows that it isn't healthy. It's really just a matter of time of when she wants to put herself first."