R. Kelly's Legal Team Admits to His Relationship With Aaliyah as Part of Defense Strategy During Criminal Trial
As R. Kelly's criminal trial continues in New York, more is being revealed about his 1994 illegal marriage to Aaliyah. The two wed in an Illinois hotel room when Aaliyah was 15 and Kelly was 27. For years, both Kelly and Aaliyah's camp have denied there was ever a relationship, let alone a marriage. But now, Kelly's legal team is finally fessing up.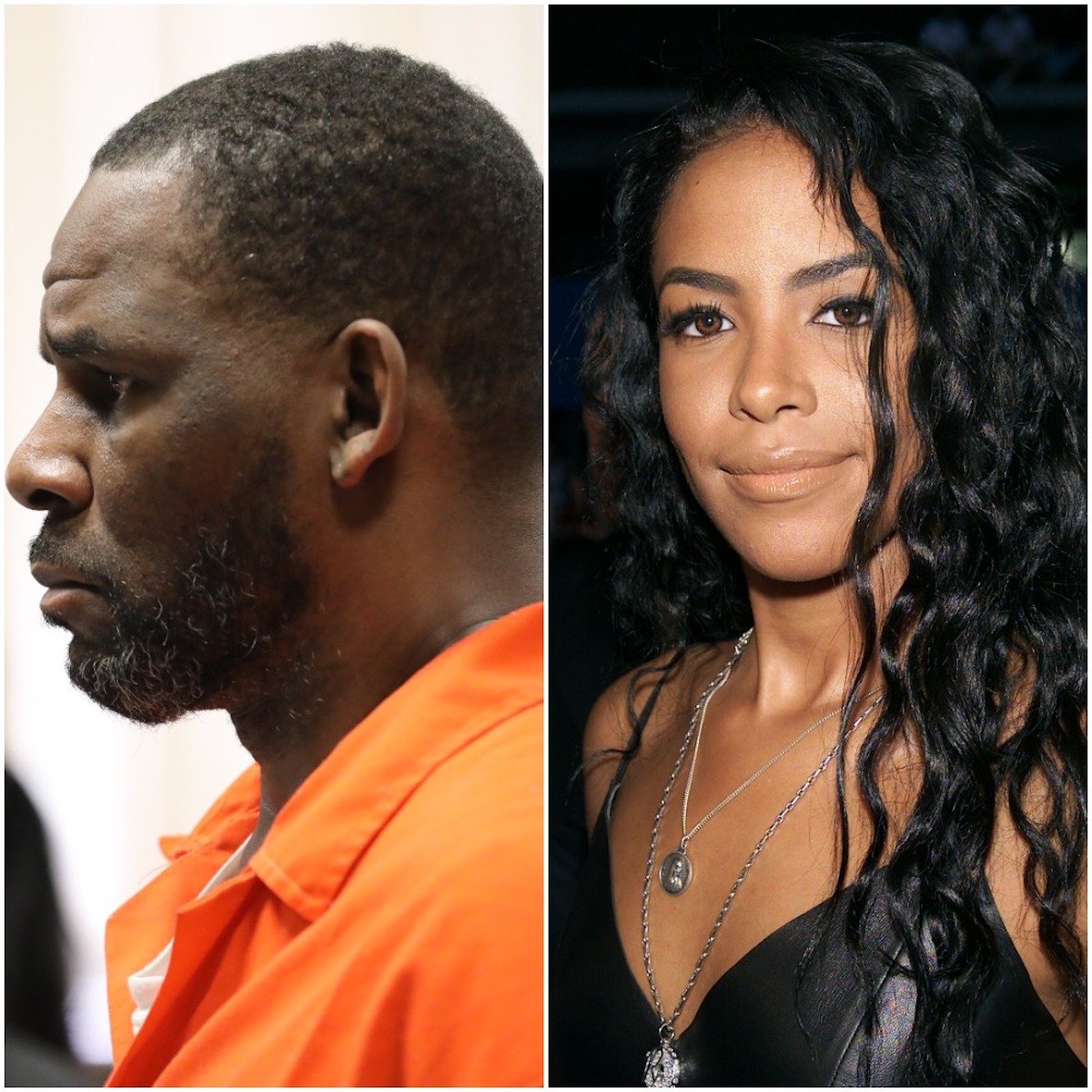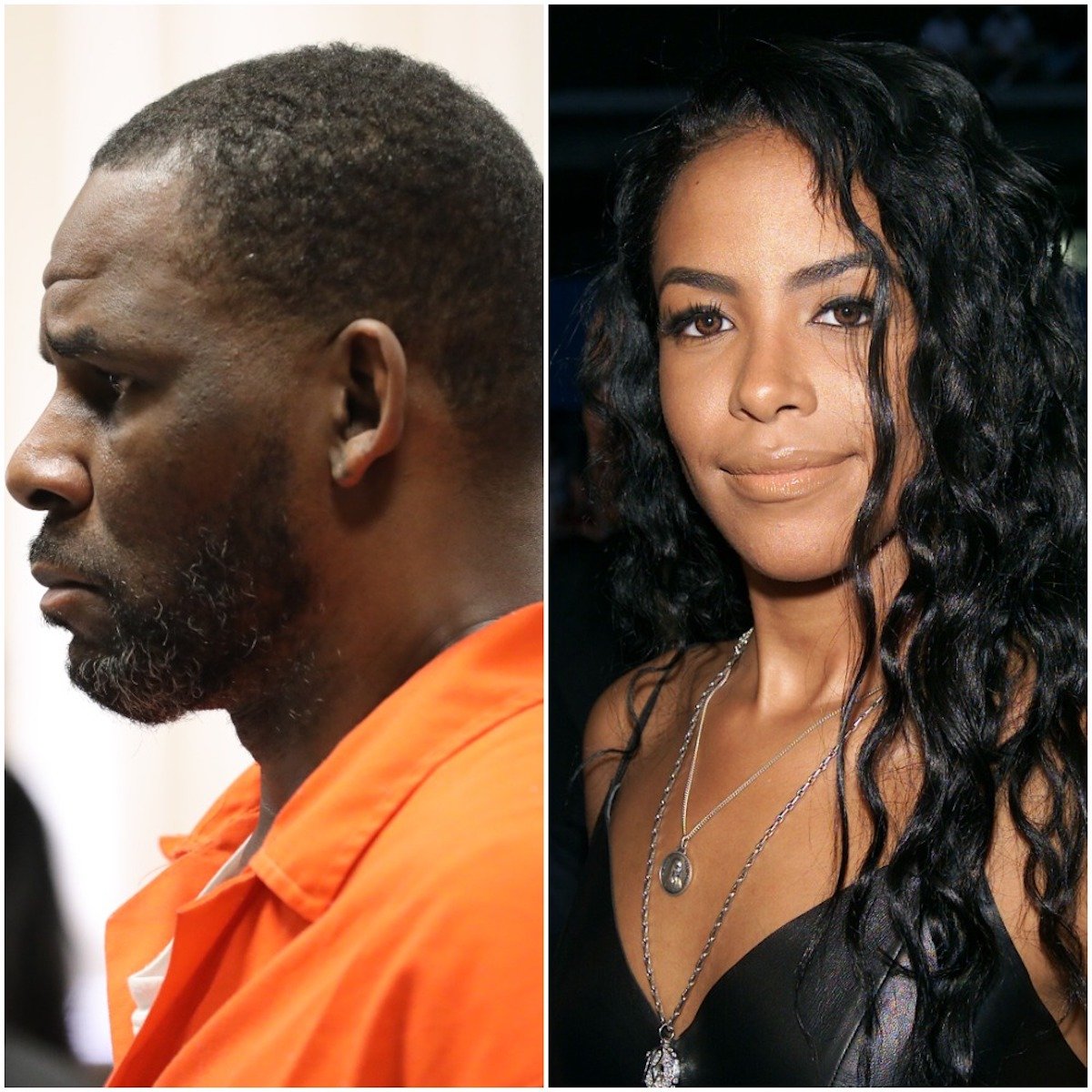 R. Kelly's legal team admits to his illegal marriage to Aaliyah
The admission came as a result of one witness's potential testimony. Per Radar Online, one witness claims witnessed Kelly having intercourse with Aaliyah in a bedroom on the back of a tour bus. The woman says she saw such years before Kelly is claiming he ever became intimate with Aaliyah. Prosecutors have been trying to make their case as to why the woman should be able to testify in court. 
Related: Damon Dash on R. Kelly and Aaliyah's Marriage: 'I Knew All of That'
Kelly's legal team is arguing that he never had sex with Aaliyah until he married her in August 1994. Still, Aaliyah was underage at the time of the marriage, though a fake ID listed her age as 18 on the day of the marriage. Prosecutors believe the woman's testimony will prove Kelly is lying. The woman says she saw Kelly and Aaliyah being intimate three years prior to the marriage in 1991.
Jovante Cunningham, a former backup singer for Kelly and Aaliyah, made the revelation in the 2019 Lifetime docuseries Surviving R. Kelly. According to Kelly's former bandmates from Public Announcement, a third member of the group, Earl Robinson, was also on the tour bus the day in question and corroborates Cunningham's story. Robinson allegedly quit the group as a result. Public Announcement told Vlad TV in a 2019 interview.
The marriage allegedly took place due to Aaliyah becoming pregnant with R. Kelly's baby
According to Kelly's former road manager Demetrius Smith, there was a legitimate reason for Kelly wanting to marry his underage bride. Smith revealed during Surviving R. Kelly and in court testimony that Kelly came to him in a panic after Aaliyah told him that she thought she was pregnant.
Smith spurred into action, trying to help facilitate a wedding. In order to do so, he admits to bribing an Illinois government employee by paying her $500. The government employee in turn faked documents for a new ID card for Aaliyah that listed her age as 18.
Kelly wanted to marry the singer to avoid jail time. The marriage was annulled in 1996 by Aaliyah's parents. Aaliyah always denied she and Kelly had a relationship that was not platonic.
Related: R. Kelly's Former Road Manager Testifies About Kelly's Illegal Marriage to Aaliyah
Nathan Edmond, the man who officiated the ceremony, revealed in court he did so as a far to a mutual friend but was unaware of who Kelly and Aaliyah were at the time. According to Buzz Feed, Edmond says he was asked to sign a confidentiality agreement but opted not to.
"I looked at it, I read it, then I kind of chuckled…and said it wasn't worth the paper it was written on," he said in court. Instead, he gave a verbal agreement that he would not tell. He also says he did not accept payment of upwards of $50. Edmond also said he did not know Aaliyah's age at the time, telling the court, "You couldn't see her whole face because her hair was over her face."