'Rachael Ray': Her Celebrity Crush and Favorite Moment from the Daytime Show
Find out who daytime show host Rachael Ray's celebrity crush is. Plus, here's her favorite moment from her show as well.
It's hard to believe, but Rachael Ray's daytime show, Rachael Ray, has been on television now for fourteen years.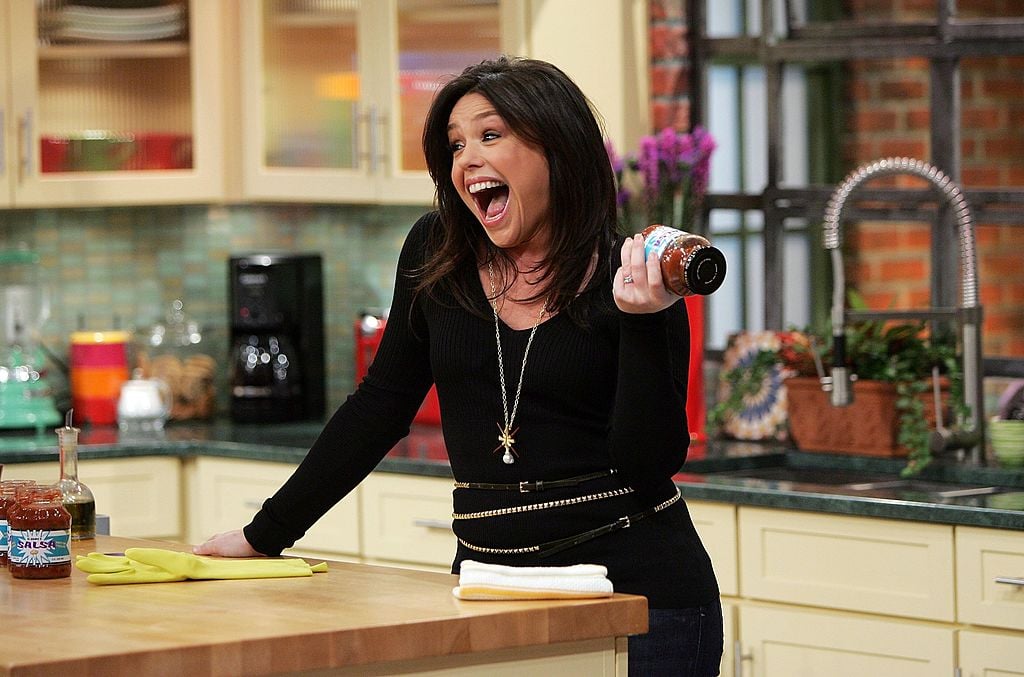 Recently, in speaking about the show, she opened up about who her famous crush is, plus what she considers one of the all-time best moments from her show.
How her show got its start
Ray got noticed while teaching a class at an Albany, NY gourmet food store, where she worked as a food buyer in the 1990s. A New York station, small and local, gave her a cooking segment and assisted her in getting her first 30-Minute Meals cookbook published.
Before Ray knew it, NBC noticed her and had her on Today in 2001, with regular appearances after that.
Food Network got wind of the raspy-voiced, dynamic TV cook and made her a fixture with, of course, 30-Minute Meals, plus other shows at the time including $40 a Day, Tasty Travels, and Inside Dish. 
All it took was for one more person to take note of Ray: Oprah Winfrey, who put her on the map with her own daytime show.
Ray was invited to appear on Winfrey's talk show in 2005, where the influential career-maker "leaned in and told me, 'You've got it,' " as the 50-year-old recounted to Howard Stern on his show in 2019. "[Oprah] is delightful and has changed the course of my life and my family's life."
Her favorite moment on 'Rachael Ray'
Appearing on the "Teach Me Something New" podcast of 'Brit+Co,' Ray opened up about her career, her philosophy on cooking, and really just the basics of how to feed oneself and one's family. The Rachael Ray 50 author was asked what her favorite moments from her daytime show have been.
"You know, every day is so different here [on the show]," she said. "There's always something surprising and fun in it. Over the years, of course, there have been favorite moments."
"For our 2000th episode, Oprah hosted me. All of the guests were a surprise, other than Oprah, of course. I knew Oprah was going to be here."
Oprah said at the 2017 event, "On May 9, 2005, I invited Rachael on my show for the very first time—and even then, I knew it. She was the real deal. Two thousand episodes on her show later, turns out, I was right."
That celebrity crush of Rachael Ray's
As for her celebrity crush, Ray is not shy to admit who it is: none other than legendary rapper 50 Cent, aka Curtis Jackson.
Continuing in her conversation on the podcast, Ray explained how, on her 2000th episode celebration, her crush and her husband both made surprise appearances. Jackson double-surprised Ray by sending a video saying he wouldn't be there. But he was.
"I wish somebody had told me that my husband was going to be here, because another surprise guest was my mad crush, 50 Cent," she gushed. "Curtis made me a video . . . apologizing that he couldn't be here, and while I was hugging the monitor . . . he is standing behind me, holding flowers, in a Tom Ford suit."
One of the podcast hosts commented that 50 Cent must have "looked hot."
Ray replied, "Yeah, he looked hot and I climbed him like a tree. And the entire time, my husband, John, my poor sweet John, was backstage watching."
Ray recalled the moment with regret and described her husband's countenance afterward.
"It was just like I had kicked a puppy. A lot. Repeatedly. It was terrible."