Rachael Ray Really is a Big Softie After All
Find out more about Rachael Ray's recent incredibly generous act.
Rachael Ray started her career demonstrating cooking techniques and recipes in grocery stores and has, basically, become a brand. The petite celebrity cook is an Oprah-blessed business woman with books, kitchenware, and even pet food bearing her name.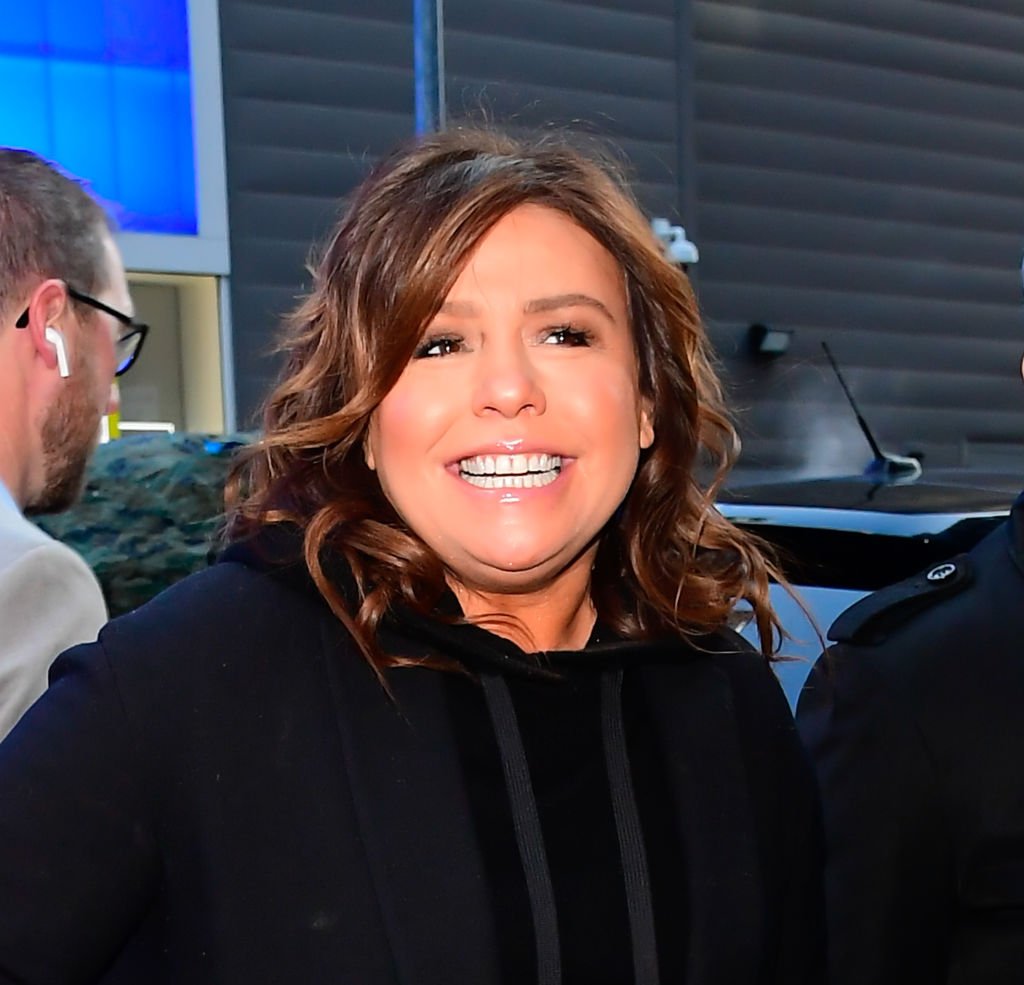 She is, as well, an extraordinarily compassionate person, as evidenced by her generosity this week.
Rachael Ray's recent donation to families in need during pandemic
The current pandemic gripping the world has all but stopped life as we know it. And that has meant devastating financial losses for countless businesses, employees, and families. Food banks have become overrun with people from all walks of life needing meals, but are understaffed, and low on resources.
Ray and her husband, John Cusimano, have pledged $4 million to bring relief to those in need during the coronavirus (COVID-19) crisis.
Half of their donation is being funneled through her nonprofit, Yum-o! The pair is joining forces with Feeding America, Share Our Strength, World Central Kitchen, The National Restaurant Association, City Harvest, Hunger Free America, Wholesome Wave, and ReThink Food to feed anyone in need, and specifically most recently, those affected by unemployment.
The 50-year-old Food Network star said in a statement on her website, "My overall goal with these donations is to support American families affected during the Covid-19 crisis with assistance for two-legged and four-legged family members."
The couple isn't just worried about humans in need
Rachael Ray's fans know that she and Cusimano are devout animal lovers and just as distressed about pets' needs right now, since animal shelters are hurting as well at this time. With so many out of work, the plight of abandoned or sick animals falls in priority and the power couple wanted to be sure to address that need.
"We felt it was important to help offset the decline in donations organizations have experienced, from a combination of the cancellation of fundraising events and reduced private donations," the cookbook author said on her website.
The couple's $2 million animal welfare donations were made to the North Shore Animal League, Best Friends Animal Society, Austin Pets Alive, Big Dog Ranch, San Antonio Pets Alive and Lost Our Home Rescue.
Rachael Ray's been broadcasting from her upstate home recently
The Rachael Ray 50 author, as so many television show hosts lately, has been broadcasting from her home due to the pandemic. "Home," for Ray and her husband of late, is her upstate New York home, from which she's been doing shows, with Cusimano serving as cameraman.
Her show producers said in a statement that the 51-year-old culinary star would be cooking in her home kitchen "for an hour of new recipes made with pantry staples, solutions for cooking dilemmas, and bit of fun along the way as she's joined by her husband, John Cusimano."
Ray mirrored the emotions of so many right now saying in her first broadcast from home, "This is a weird time, right? I can't say there's a silver lining; that's just a wild exaggeration."
"But there are found moments every day, and this is our found moment for myself, John, and [their dog] Isaboo that we get to share our home and some time with our viewers."
Read more: 'Rachael Ray': Her Celebrity Crush and Favorite Moment from the Daytime Show