Rachael Ray Reveals the Meal She Says 'Made It All Happen' With Husband John Cusimano
Celebrity chef Rachael Ray and her husband John Cusimano are celebrating 15 years of marriage in September 2020.
Recently, the 30-Minute Meals star shared with the world the magical recipe that, as she put it, "made it all happen," between herself and her life partner.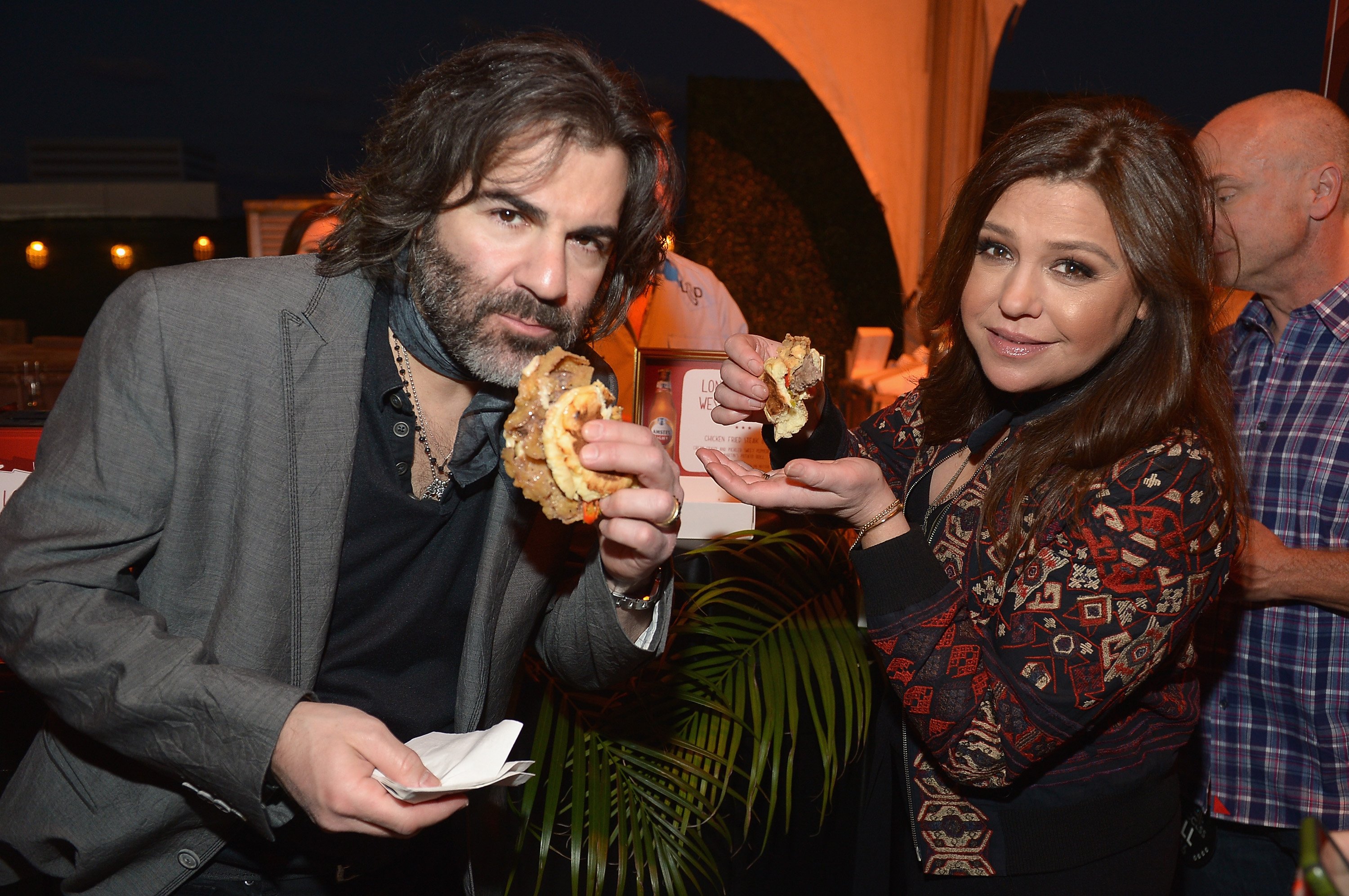 Ray and Cusimano have recently made generous donations
Ray and Cusimano donated $4 million to organizations helping out during the coronavirus (COVID-19) crisis.
A portion of their contribution is being given through her nonprofit, Yum-o!, as well as other organizations including Feeding America, Share Our Strength, World Central Kitchen, The National Restaurant Association, City Harvest, Hunger Free America, and Wholesome Wave. The couple's desire is to get food and sustenance to anyone in need.
The Food Network star said on her website, "My overall goal with these donations is to support American families affected during the Covid-19 crisis with assistance for two-legged and four-legged family members."
The two have been airing live shows during the pandemic
The 51-year-old author and her husband moved all their operations to their upstate New York home once authorities began encouraging social distancing and quarantining.
She thought at first that she would spend the time away from her television studios resting and discovering new hobbies. That notion did not last very long at all.
"I was going to get more serious about my painting. I had all these lofty goals … and none of that's happening," she told The Associated Press by phone in April 2020.
With Cusimano on camera duties, Ray began filming her show in earnest.
"We have never worked this hard in our entire lives," Ray said. Her show is temporarily renamed #StayHome With Rachael and is filmed twice a week from her home.
"This is a weird time. I can't say there's a silver lining … but there are found moments every day," she said during her first filmed show.
The meal that 'made it all happen'
This week on Instagram, Ray posted a romantic message and video about the dish that brought the couple together, and the night the two met.
"HALIBUT IN TOMATILLO SAUCE," she wrote. "20 years later,  @johnmcusimano and I are recreating 'our dish,' the one that made it all happen."
In the video, the two, who will celebrate fifteen years of marriage in September 2020, explained a bit more about this magical dish.
"Twenty years later, sharing this intimate moment with you!," said Ray. "The night I met John, we were at this party, and literally everyone at the party was tall except for us. We really were the shortest people at this particular party."
She went on to describe how the pair began chatting around all the other towering attendees.
"Anyway, conversation ensues. So I said, 'I cook for a living. Do you do any cooking?' And he's like, 'Oh yeah, I love to cook.' And he said that the night before for dinner, he'd made…"
At this point, Ray motioned for her husband to describe his dish.
". . .tilapia that I'd pan-seared and topped with a tomatillo sauce. . ."
For the remainder of the video, the couple recreated the dish that brought them together.
When they finished, Ray turned to Cusimano and said, "This is kind of our song. This is the dish that made me want to talk to you all night."
Cusimano added, "It made it all happen!"