Rachael Ray's Taco Pockets Are a 'Super Simple Meal'
Burger night meets taco Tuesdays in celebrity chef Rachael Ray's Taco Pockets.
This incredibly easy dish from the Food Network star is a weeknight time-saver and one even the pickiest eaters will want again and again.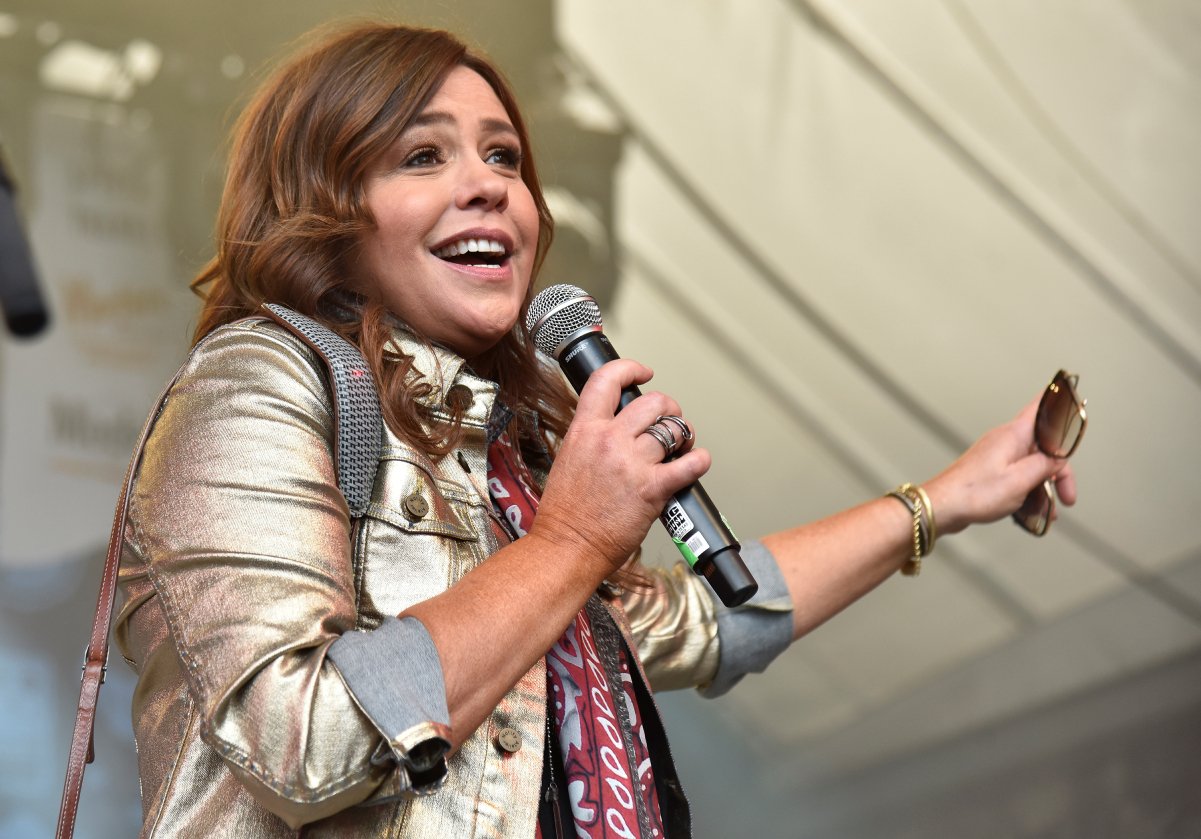 Ray's Taco Pockets are a fun weeknight meal
Proving that almost any dinner can be made fun wrapped in a tortilla, Rachael Ray's Taco Pockets make the most of your spice rack. The filling calls for: ground meat of your choice, an onion, garlic, ground cumin, chili powder, cayenne pepper sauce, salt, vegetable oil, soft flour tortillas, mild taco sauce, shredded romaine lettuce, chopped plum tomatoes, and shredded Monterey jack cheese.
For Ray's 'So-Mild' salsa, you'll need olive oil, onion, chopped green pepper, minced garlic, ground cumin, chunky-style crushed tomatoes, and of course, salt and pepper.
The Food Network star's recipe has a distinctive kick
Between the chili powder, hot sauce, and taco sauce, Ray's recipe definitely has a zing that can be made spicier to your preference.
Ray starts by mixing raw chopped onion and garlic in with ground sirloin, which she'll be making into patties. "We're going to cook our patties all the way through, and it'll help keep the meat moist and add a little flavor to it," Ray says in the Food Network video for this recipe, adding, "It's a super simple meal."
The 30-Minute Meals host adds cumin and ground chili ("I like mine kind of spicy, so I double up the amount of chili to the amount of cumin"), followed by hot sauce.
Place the patties in a hot pan, "four or five minutes on each side," and after that, it's time to make your Taco Pockets.
On a soft tortilla, place a spoonful of salsa, then shredded lettuce, cheese, and "a touch of tomato." Nestle the taco burger on the lettuce mixture, "and then you just wrap it up on all four sides."
Turn the package over, "give it a little squish, just pat it down," and cut it in two. And there are your Taco Pockets: "Can't wait to put my teeth into this!"
Get the full recipe, video, and reviews on Food Network's site.
Home cooks are on board with Ray's easy and fun Taco Pockets
Rachael Ray can always be counted on for unintimidating, easy-to-make, and best of all, delicious recipes. Her Taco Pockets are no different, as reviewers noted on Food Network's site.
"This was great! It was fast, easy, and so tasty. I really don't like tacos that much, so this is a wonderful alternative," one home cook wrote.
Another reviewer noted the beauty of this recipe is it doesn't need any fancy ingredients: "I've done this recipe about six times. It's so easy, and the flavor is fantastic. The recipe uses simple ingredients that we have stocked in our refrigerator."
And a fan of the dish confirmed that it's basic, really good food: "This was the easiest way I have ever made tacos! Such a simple, super fun, and tasty recipe. This one is a keeper!"
RELATED: These 3 Rachael Ray Main Dish Recipes Starring Shrimp Answer the Question, 'What's for Dinner?'