Rachael Ray's Herbes de Provence Chicken Tenders Recipe Is Not a Fan Favorite
Celebrity chef Rachael Ray holds that title for good reason: for decades, she's shown fans of her daytime talk show and Food Network programs how to get meals on the table quickly and deliciously.
One recipe, however, that didn't go over very well with some Food Network reviewers was her elegant twist on chicken tenders. Here's what they had to say.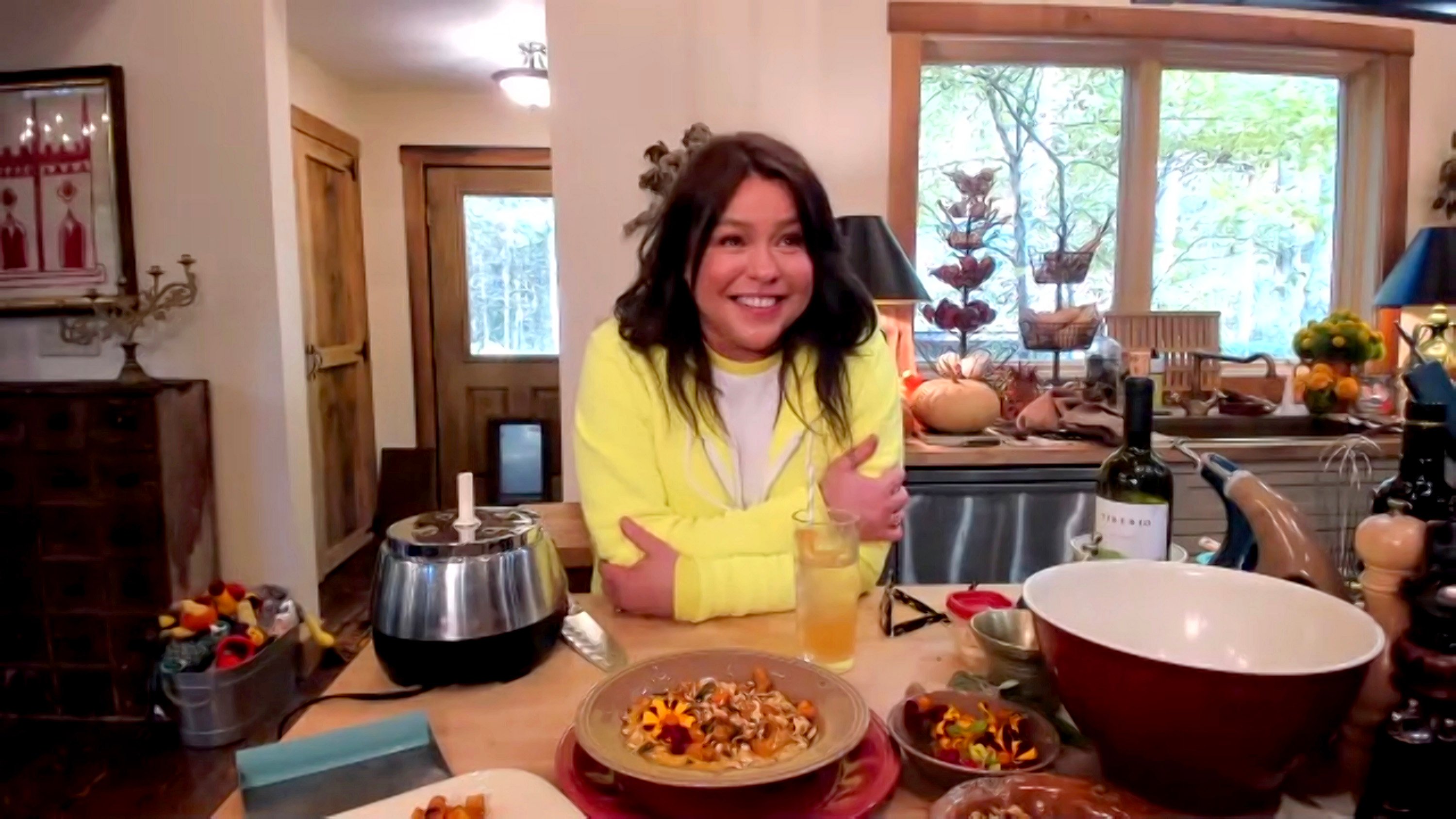 Ray's Sesame and Herbes de Provence Chicken Tenders recipe features just 7 ingredients
Herbes de Provence typically is a combination of mixed dried herbs and spices that includes tarragon, savory, oregano, bay leaf, marjoram, thyme, rosemary, and basil.
Ray's recipe incorporates the mixture as well as a handful of other ingredients: coarse sea salt, dried minced onion, sesame seeds, minced shallot, sherry vinegar and, of course, raw chicken tenders.
While breaded and fried (or baked) chicken tenders is a dish generally associated with kids' menus at restaurants, Ray's spin on it is most definitely for anyone — adult or child — with an adventurous palate.
The salt, sesame seeds, onion, and herbs are combined, in a bowl or plate. The raw chicken tenders are then dredged in this mixture and baked in a baking dish or sheet for about 20 minutes in a 400-degree F oven.
The sherry vinegar and shallots are mixed and served as a dipping sauce.
Ray's recipe is flavorful, nutty, and even tangy, thanks to the sauce. But it's clearly not for everyone.
The chef's chicken tenders recipe wasn't a hit with some Food Network reviewers
While a handful of reviewers enjoyed Ray's recipe, with one describing it as "a fun change from all the normal chicken recipes," most who chimed in on Food Network's site weren't as impressed.
Most of the recipe's detractors — over 70 two-and-a-half star reviewers — were put off, in part, by the two tablespoons of coarse salt that Ray calls for, as well as the dish's heavy use of the herb mix.
"I made this last night and ended up throwing most of it away. There was way too much salt in the seasoning," one home cook wrote.
Another reviewer felt the herbes de Provence was much too intense: "I liked the idea of this recipe, however, the herbes de Provence was way too overpowering. Maybe it's just me, but if I did make this again, I would cut the herbs in half."
Lastly, another person expressed what so many others said, writing, "I will never make this again. Bad combination of spices and vinegar."
Reviews and the full recipe for Ray's Sesame and Herbes de Provence Chicken Tenders can be found on Food Network's site.
Another of Ray's herby chicken tenders recipes fared much better on Food Network's site
Even a cooking star as accomplished as Rachael Ray is going to have a recipe from time to time that doesn't resonate with the masses. Still, her impressive culinary body of work for humans and their furry friends speaks for itself.
While her herbes de Provence chicken tenders dish wasn't a hit, her Parmigiano and Herb Chicken Breast Tenders recipe (found on Food Network) was a winner, earning her nearly 300 five-star reviews that reviewers called "amazing" and "absolutely incredible."
RELATED: Rachael Ray Reveals the Meal She Says 'Made It All Happen' With Husband John Cusimano