Rachael Ray's No.1-Rated Food Network Recipe Has All Those Five-Star Reviews for Good Reason
It's easy to forget that daytime show star Rachael Ray became a household name thanks to Food Network. Through shows such as her popular 30-Minute Meals, Ray began hosting other programs on the cable station and eventually landed her self-named talk show.
She's never strayed, however, from her first love of food. Her most popular recipe on Food Network's site has nearly 1000 five-star reviews and once you see why, you'll agree that it makes sense.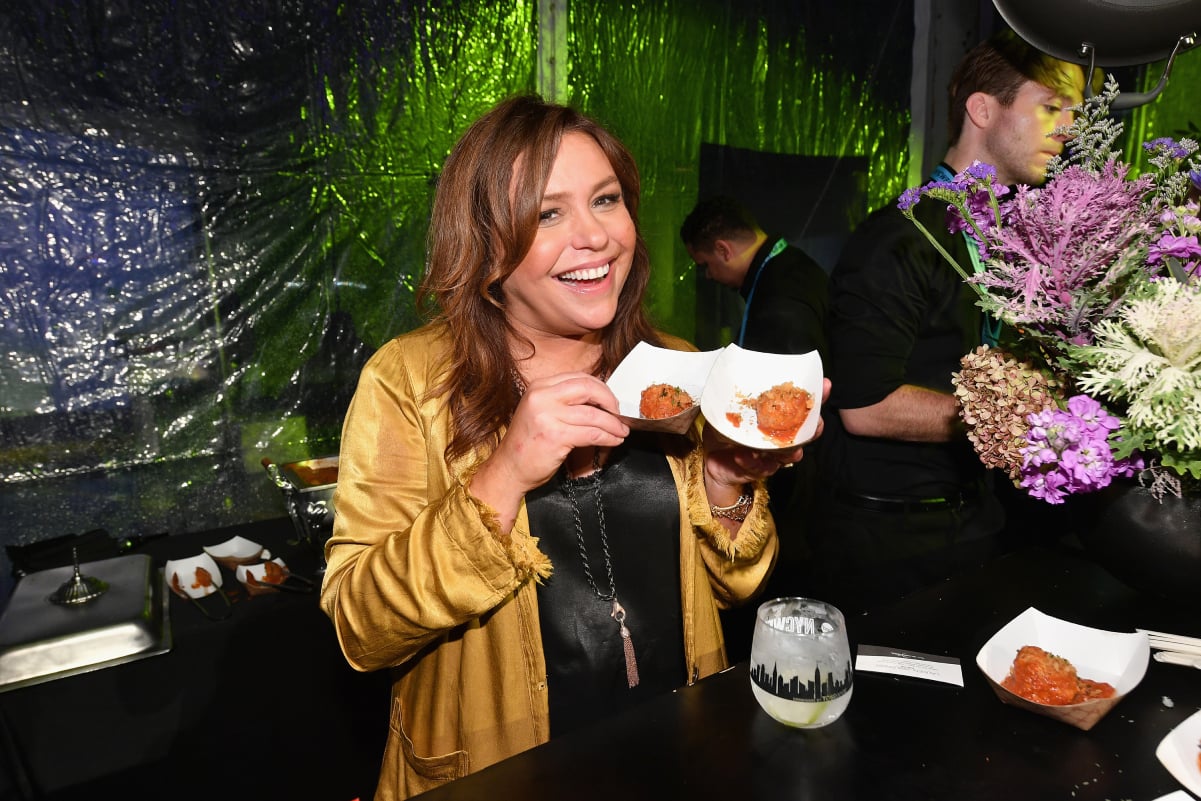 Ray's Mexican Lasagna is her top-rated Food Network recipe
With just a dozen ingredients, Ray's lasagna is easy to make; plus, most of the ingredients consist of pantry items you likely already have. To make this recipe, you'll need olive oil, ground chicken breast, chili powder, ground cumin, chopped red onion, black beans, taco sauce or diced tomatoes, corn kernels, spinach flour tortillas, shredded Cheddar cheese, chopped scallions, and salt.
Ray notes on a video from her talk show (see below), in which she demonstrates the recipe, that you can use instead of the chicken any kind of ground meat you like: "You can mix beef and pork," she said. "Or if you want it extra spicy, you can throw some chorizo in there. Use a pound and a half to two pounds depending on how many people you're feeding and how meaty you like it."
How to put together the popular dish
It should be noted that, while Ray made the lasagna using spinach tortillas on the Food Network video for the recipe, she used no-boil lasagna noodles on her talk show. Either way, home cooks are offered delicious alternatives that do the trick just fine.
Start by browning your meat of choice. Add in the chopped onion, followed by "a couple of chili peppers." Salt and pepper as you go along in the recipe.
Noting that the lasagna meat is going to be "spiced up like a taco," Ray adds the seasonings as well as water "to loosen this up a little bit and pick up the bits from the bottom of the pan."
She adds two cans of diced tomatoes with chilies, followed by the beans and corn. The flour tortillas are cut in half "so it's a little easier to layer them in the pan."
The lasagna pan is greased "with just a touch of EVOO," and the layering begins: "about half the meat" is placed in the bottom of the pan, followed by a layer of cheddar cheese, and then a layer of the spinach tortillas ("you can use any flavor you like"). Spread the rest of the meat sauce over the tortilla layer, then repeat the cheese and tortilla layers, ending with a final layer of cheese.
Bake it uncovered in a preheated 425-degree F oven for 15-20 minutes.
Rachael Ray's recipe received hundreds of 5-star reviews for good reason
The cook's recipe has 987 reviews with a solid five-star average. Why? It's easy enough for beginner cooks to make and it's delicious, what's not to love? Still, as some reviewers noted, they weren't sold on it at first, until they tasted it.
"When I read the ingredients and how to make it I thought an easy quick meal that would just be 'alright.' Actually, the dish was excellent. Great flavor! This is a keeper!," one home cook said.
Another reviewer commented as well on the recipe's wow factor: "I was pleasantly surprised by how EASY it was! It literally took less than 15 minutes to put together and 12 minutes to bake and it was perfect! This would feed a large group easily and I will be saving it to use in the future!"
RELATED: Why Rachael Ray Told Food Network Execs She 'Didn't Belong There'