Rachael Ray's Upstate Home's Remote Location May Have Contributed to Fire Damage – 'We Did The Best We Could'
The location of celebrity chef Rachael Ray's home, which was ravaged by fire on August 9, may have contributed to the damage it sustained.
According to fire fighters arriving at the scene, the Food Network star's home, situated on Lake Luzerne in upstate New York, lacked a water sprinkler system.
Although fire fighters were heroic in their attempts to save what they could of the structure, the expansive home's remote placement ultimately was its ruin.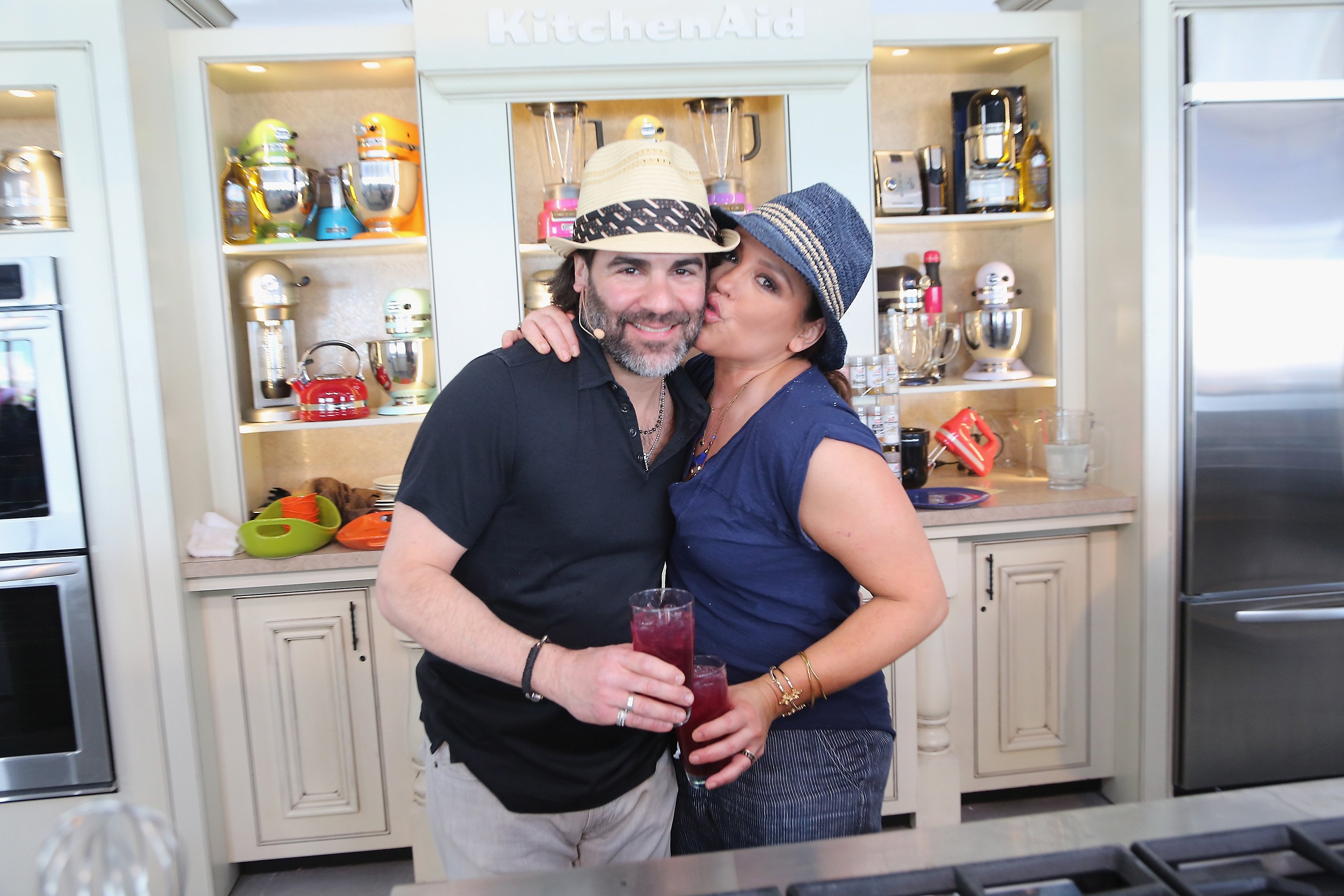 Rachael Ray's upstate home was ravaged by fire
While the cause of the fire is not yet known, according to reports, the fire seemed to have started in the roof of the home.
Ray and her husband, John Cusimano, have been staying there since coronavirus (COVID-19) shelter in place orders began in March 2020. And not only staying in the home, but also filming her live Rachael Ray show there.
RELATED: Rachael Ray Designed Her Lake Luzerne Home That Was Just Destroyed in a Fire
Located on Lake Luzerne, the home is about half an hour away from Lake George, where Ray was raised. The couple have owned the home since 2013.
Ray's representative, Charlie Dougiello, said in a statement, "Thanks for the concern. Rachael, her husband and their dog Bella are safe. The house is unfortunately damaged and we don't yet know to what extent."
Fire fighters say getting fire trucks to Ray's home was challenging
Not only was Ray's home's lack of any kind of sprinkler system an issue, fire fighters also reported that the remote location of the home was another challenge for fire staff.
"[T]here was no sprinkler system which is something that down the road we would like people to deal with," Warren County fire coordinator Brian LaFlure told reporters after the blaze.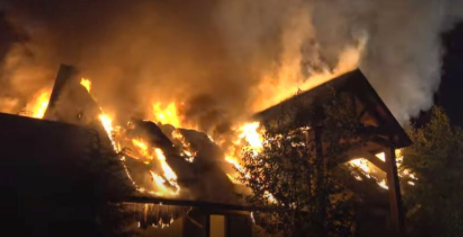 RELATED: Rachael Ray Really is a Big Softie After All
"The big problem was getting water to the scene," LaFlure continued. "We are a rural area, there are no fire hydrants and that's the way it is. You can only bring the water in with trucks, 1,500 or 2,000 gallons at a time and you can go through that very quickly."
"We did the best we could, it's a rural, difficult area," USA Today reported LaFlure as saying. "It took a little while to bring in tankers to bring in the water and we were able to save what we could."
The fire fighters ended up draining a pond near the star's home, and after that, drew water from a lake, all slowing down efforts to stop the fire.
Ray thanked first responders for their hard work
Tweeting the morning after the fire, Ray made sure to thank area fire fighters and first responders for their efforts to salvage her home and the lives of her family.
"Thank you to our local first responders for being kind and gracious and saving what they could of our home," she wrote. "Grateful that my mom, my husband, my dog… we're all okay. These are the days we all have to be grateful for what we have, not what we've lost."
Thankfully, no residents or fire fighters were killed or even injured. Knowing Rachael Ray, she will rebuild after all is said and done.