Rachel Brosnahan Became 'The Marvelous Mrs. Maisel's' 'Midge' After This 1 Audition Moment
The Emmy-award-winning series, The Marvelous Mrs. Maisel, would not be what it is without a marvelous Mrs. Maisel. And casting the role was no small feat. During the recent FYC Panel in New York City this year, the show's creators, Amy Sherman-Palladino and Dan Palladino, recalled a time before the initial filming of the series when they agreed they would not do the show if they could not find the perfect Midge. They soon found her in Rachel Brosnahan after the actor did one thing that set her apart from everyone else.
The moment 'The Marvelous Mrs. Maisel' creators knew Rachel Brosnahan was their Midge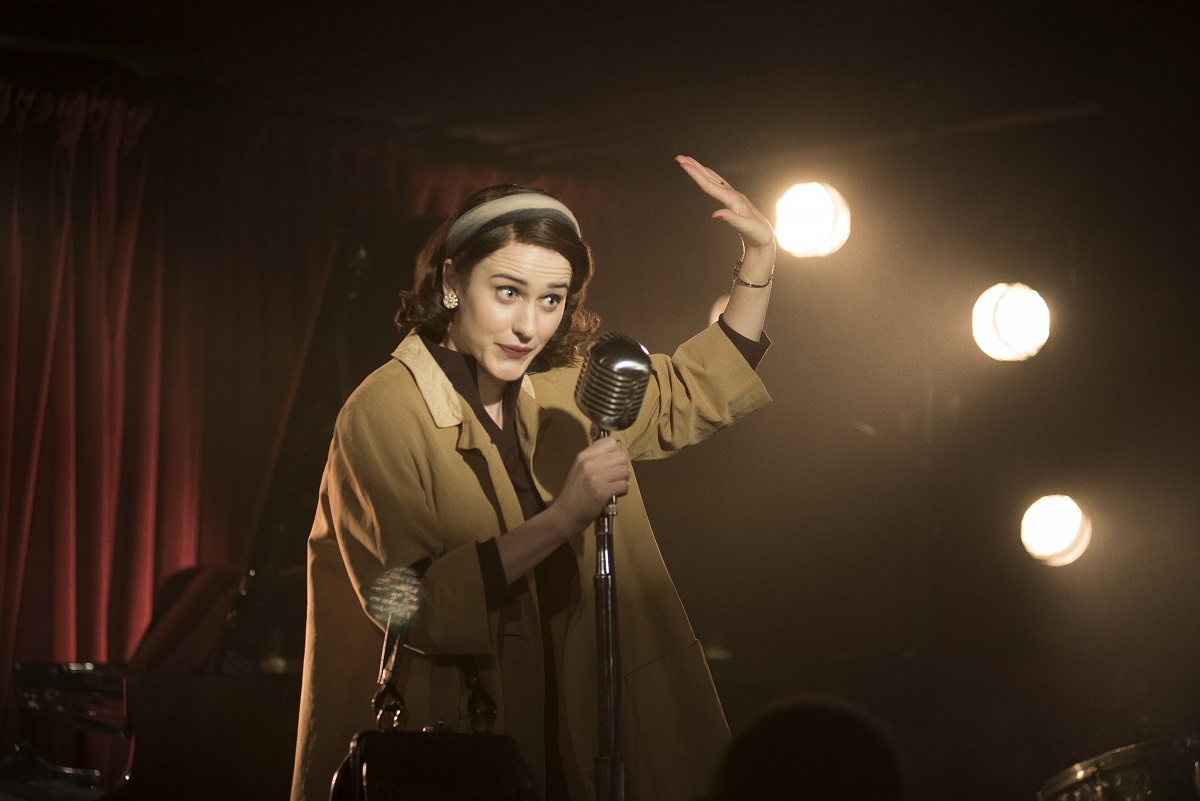 Regarding Brosnahan's audition, Sherman-Palladino and Palladino said, "She was the only person who knew that as a stand-up comic, you have to lean into the microphone." The pair continued. "If you don't have the balls to do that, you gotta get off the stage," they explained. "The minute she did that, we were kind of like, 'We're sold' 'cause it didn't matter what happened after that. All we knew is she was the one who had the balls. She had the toughness."
Ironically, Brosnahan had just lost a comedy role that morning. Speaking at the FYC panel, Brosnahan said (via People), "The day I found out I was going to be their Midge, [I] lost a role that morning because I wasn't funny enough," she recalled. "They wanted someone funnier."
But The Marvelous Mrs. Maisel's creators saw something beyond the laughs. "She understood the basic thing about comedy, which is you're up there alone," they noted (via The Hollywood Reporter). "It's f—— awful. If the audience turns on you as a stand-up, they're turning on you."
The role Brosnahan was born to play
Beginning in season 1 as a contented housewife and mother, Rachel Brosnahan's Midge is quickly devastated by her husband's insecurities. It is, at first, Joel (played by Michael Zegen) who wants to be a stand-up comedian. But when he fails and decides to divorce Midge, she takes to the stage. In a drunken, angry rant, Midge discovers that she was born to be, as Sherman-Palladino puts it, "up there alone."
Likewise, Brosnahan found she was born to play Midge. "Midge's humor has a bite that is both modern and decidedly feminine. She is not copying the boys — and, role models notwithstanding, neither is Brosnahan," wrote Rolling Stone.
'The Marvelous Mrs. Maisel' returns with season 5
Much of the cast from the previous seasons returns for The Marvelous Mrs. Maisel Season 5. Additionally, several alumni from Sherman-Palladino and Palladino's beloved series Gilmore Girls return. Having made brief appearances in season 4, Kelly Bishop and Milo Ventimiglia reprise their roles in The Marvelous Mrs. Maisel season 5, supposedly with more screentime. Bishop plays matchmaker Benedetta, while Ventimiglia was previously billed only as "handsome man." Ventimiglia reportedly gets a name in the coming season. However, there is no word about how his character will affect Midge's new relationship with fellow comedian Lenny Bruce.
With The Marvelous Mrs. Maisel season 5 already filming in New York, the final season of the beloved show isn't far off. The ride thus far has been a rollercoaster, with Midge pursuing a challenging career amidst the heartbreak of her divorce in seasons 1 and 2. Season 3 finally saw Midge find success while on tour with Shy Baldwin, but crash land after her jokes about Baldwin went too far. Now, after an entire season spent with Midge gigging at strip clubs and licking her wounds, Brosnahan has confirmed that fans will not be disappointed in the series' last outing. She told Extra that viewers are "definitely going to watch Midge's star rise."
RELATED: 'The Marvelous Mrs. Maisel': Luke Kirby Said Lenny Bruce's Death Has 'Always Been in the Back of My Mind'