Rachel Brosnahan's Career Before 'The Marvelous Mrs. Maisel': What Movies and Shows Was She In?
Last year, Rachel Brosnahan took home a Golden Globe Award for her portrayal of Midge on Amazon's The Marvelous Mrs. Maisel. Now, people are wondering if she might become the first actress in 10 years to win back-to-back statues for work on a TV comedy at Sunday's ceremony in Beverly Hills.
The 28-year-old actress is up against Kristen Bell for The Good Place, Candice Bergen for Murphy Brown, Alison Brie for GLOW, and Debra Messing for Will & Grace. Many are predicting that Brosnahan will take home another trophy for her role as a 1950s housewife who becomes a stand-up comic after her marriage implodes.
Brosnahan has become the toast of the town since landing her breakout role as Midge, but she's not exactly a Hollywood newcomer. Let's look back on Brosnahan's career before The Marvelous Mrs. Maisel.
Brosnahan started acting in her teens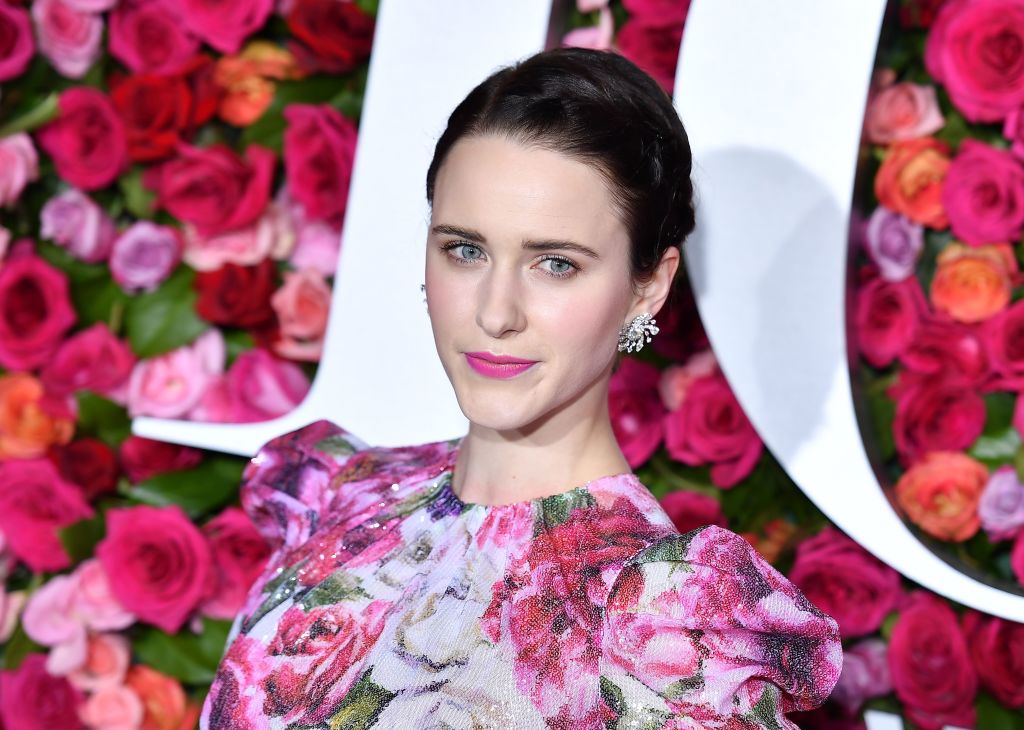 Brosnahan, who was born in Milwaukee and grew up in the Chicago suburb of Highland Park, started acting as a teenager. While still in high school, she made her onscreen debut with a small role in the 2009 horror movie The Unborn. She later moved to New York to attend NYU's Tisch School of the Arts, from which she graduated in 2012.
While still in college, Brosnahan landed small parts on TV shows like In Treatment, The Good Wife, CSI Miami, and Gossip Girl. She also performed on-stage at Chicago's prestigious Steppenwolf Theater. In 2013, she had a memorable part in the supernatural YA movie Beautiful Creatures as the Civil-War-era ancestor of the heroine Lena Duchannes (Alice Englert).   
Her breakout role on House of Cards  
Before The Marvelous Mrs. Maisel, Brosnahan was probably best known for playing the doomed call girl Rachel Posner on the first three seasons of House of Cards. Initially hired for a tiny, five-line role, producers were so impressed with the actress that they decided to expand the part.
"She had done such a fine job those first two episodes that I started exploring what it would mean to bring her character back and fully three dimensionalize her," showrunner Beau Willimon told the Chicago Tribune in 2014. "Rachel was so fantastic when we brought her back that I just wanted to write for her more and more."
Brosnahan followed up House of Cards with her first starring role on TV. On the WGN period drama Manhattan she played Abby Isaacs, the wife of a scientist working on the Manhattan Project. The show wasn't a big hit, but it did win critical acclaim.
Since then, the actress has also been in movies like Patriots Day, The Finest Hours, and Burn Country and the Amazon show Crisis in Six Scenes before joining the cast of The Marvelous Mrs. Maisel.
What's next for Rachel Brosnahan?
Brosnahan's current show will keep her busy for a while. Amazon has already renewed The Marvelous Mrs. Maisel for a third season. It should start shooting sometime this spring and will be released next winter.
She'll also star in the upcoming Cold War spy thriller Ironbark opposite Benedict Cumberbatch. Cumberbatch plays real-life British spy Greville Wynne who provided intelligence that helped the CIA end the Cuban Missile Crisis. Brosnahan plays Emily Donovan, a CIA agent who runs the operation.