Do Rachel Lindsay and Bryan Abasolo Want Kids? The Former Bachelorette Opens Up About Expanding Her Family
'The Bachelorette' stars Rachel Lindsay and Bryan Abasolo discuss how they feel about having kids in the future. Plus how many children they both want.
Bachelor Nation fans have been invested in Rachel Lindsay and Bryan Abasolo's relationship since the couple fell in love on The Bachelorette Season 13. The former reality stars recently celebrated three years together, and they're still going strong. Now, do Lindsay and Abasolo want kids? Here's what The Bachelorette lead has said about having children with her husband.
'The Bachelorette' stars Rachel Lindsay and Bryan Abasolo discuss having kids after getting married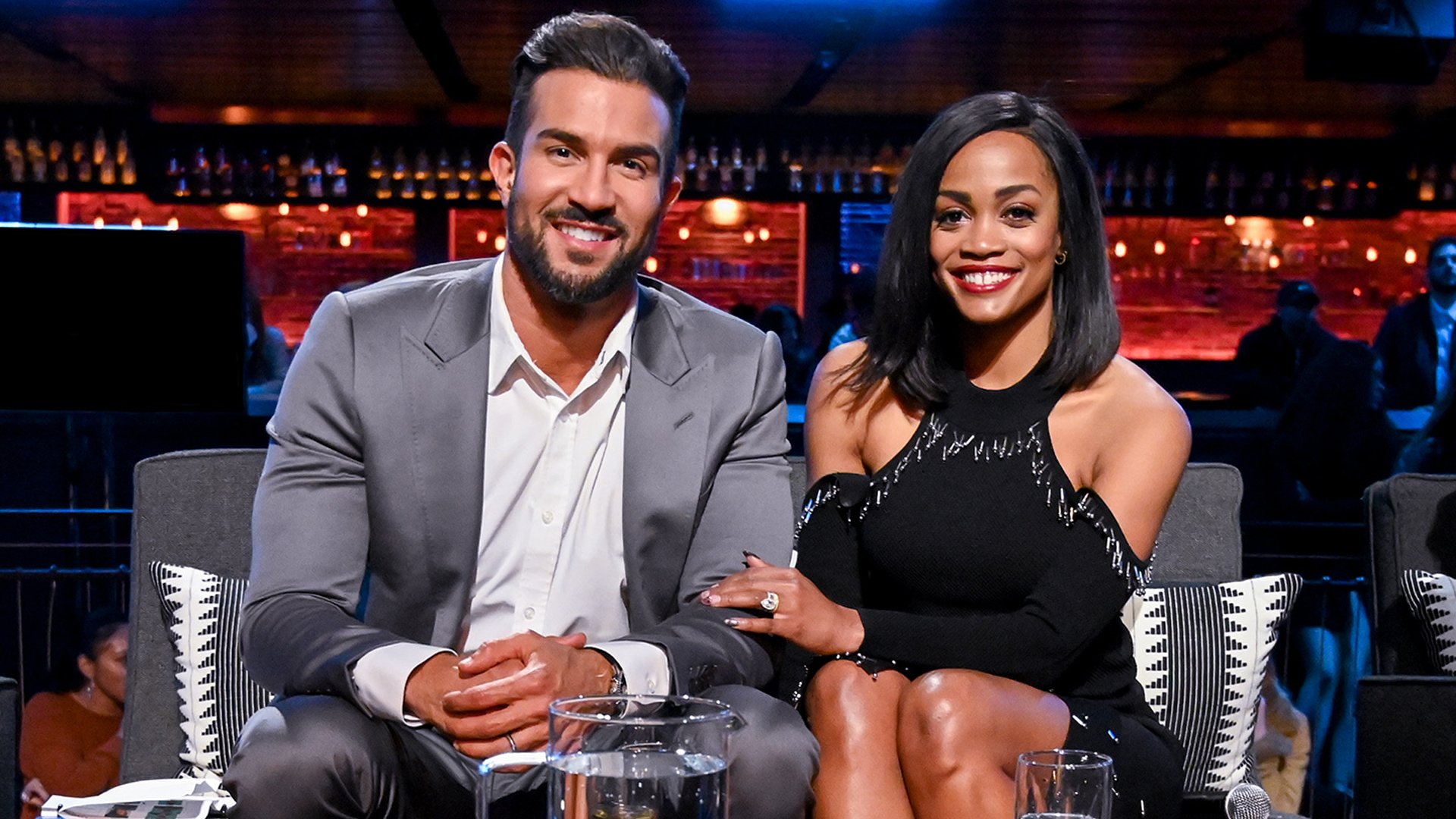 Lindsay and Abasolo got engaged in The Bachelorette Season 13 finale, which originally aired in 2017. At the time, the ABC reality stars were on the same page about starting a family. Though they wanted to get enjoy their engagement before having kids.
"We definitely want to get married first and enjoy each other," Lindsay said, per Us Weekly. "But, you know, sooner than later. It's hard to say."
Abasolo also revealed Lindsay wants four kids. "She wants four with the fourth being an accident down the line and I want three," he said. "And she'll probably win in the end and we'll have four."
In August 2019, Lindsay and Abasolo tied the knot in Cancun. Then a few months later, the couple hinted they were ready for the next step.
"We hope [to have kids] sooner rather than later," Lindsay told Us Weekly in October 2019. "We're not preventing it. But if we're planning, in the next year."
Rachel Lindsay says she's having conversations with Bryan Abasolo about having children
In August 2020, Lindsay and Abasolo celebrated their one-year marriage anniversary. Then when speaking with Life & Style Magazine, Lindsay revealed kids are still in the cards for the future. Though she and Abasolo are on their own timeline.
"We do, we want to [have children]," Lindsay said. "I know there's no perfect timing. We have our own timeline. But it's definitely something we still want to do. That has not changed."
Meanwhile, Lindsay recently revealed she will be bicoastal once the coronavirus (COVID-19) pandemic is over. That said, the former bachelorette noted the couple must discuss where they plan to settle down their family.
"We've definitely grown close together because we're planning a future," Lindsay told People in September. "We're starting to have those conversations about where do we plant roots and having children and what's the timeline for that."
Rachel Lindsay and Bryan Abasolo celebrated their one-year anniversary in August 2020
Whenever Lindsay and Abasolo decide to become parents, The Bachelorette stars seem to be enjoying married life. In the above interview with People, Lindsay gushed over her relationship with her husband, noting they've grown closer within the past year.
"We're really great friends, whether we're watching sporting events together, or we're having a detailed conversation about what's happening in the country," Lindsay said. "The foundation of our relationship is friends."
She also revealed quarantining with Abasolo amid the coronavirus (COVID-19) pandemic has been "beautiful" because they "really got to connect again and spend every day together."
And of course, a romantic trip to Aruba to celebrate their one-year marriage anniversary doesn't hurt, either. 
"It was absolutely everything we needed and more," Lindsay said of the vacation. "It was extremely romantic. You can imagine being in quarantine for five months, you might need a little bit of a romantic getaway."
Check out Showbiz Cheat Sheet on Facebook!