Rachel Lindsay on Leaving 'The Bachelor' Franchise – 'I Was a Token [Black Girl]'
Rachel Lindsay is opening up more about the mounting pressures she faced as the first Black lead of The Bachelorette. Amid her exit from the franchise, Lindsay says she grew exhausted fighting a system that lacked the education on diversity and inclusion. She now says she was used as the token Black girl and it painfully backfired.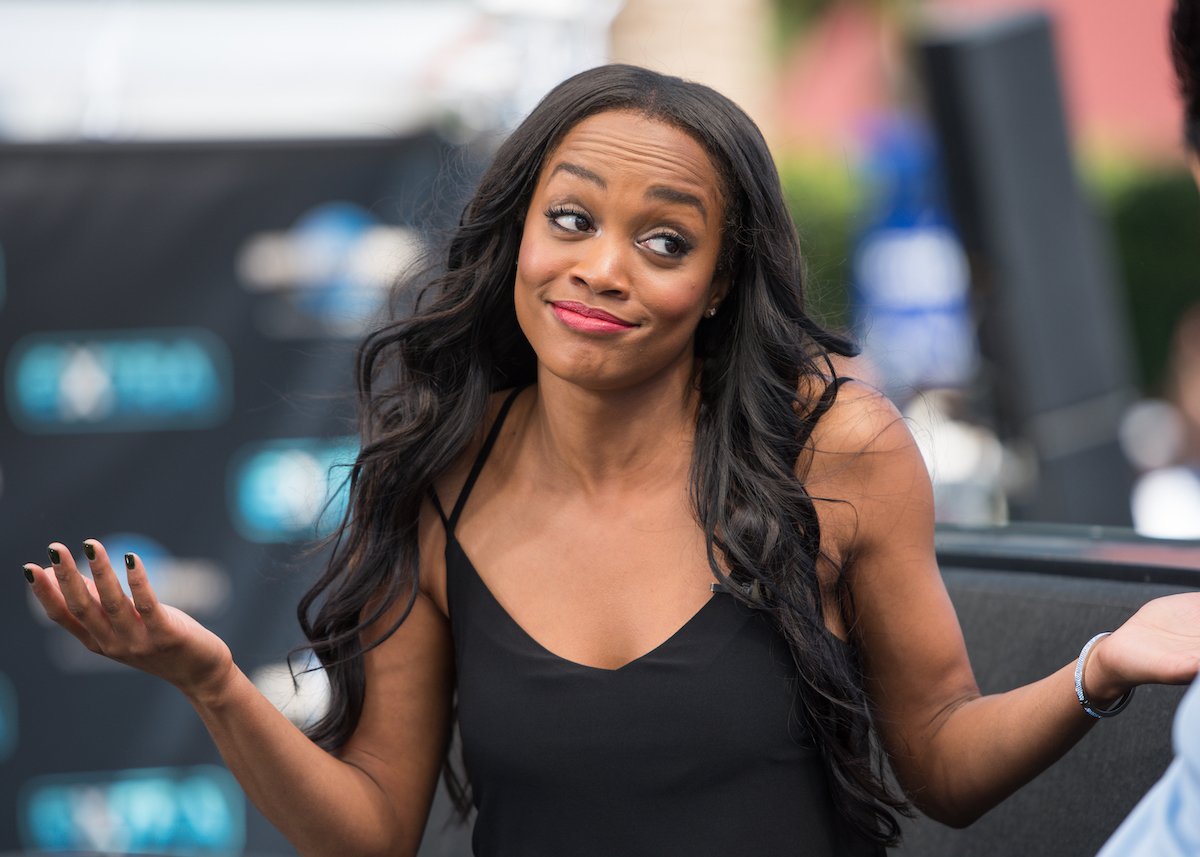 How Rachel Lindsay says she realized she was 'a token' for the franchise
Initially, Lindsay was proud of making history as the first Black lead of The Bachelorette. But looking back, she says she was set up from the beginning. Lindsay says that reflecting on why she was selected in the first place has everything to do with her fitting the qualifications of a perfect and non-threatening first to break the mold in terms of diversity.
RELATED: 'The Bachelor': Rachel Lindsay Wants More Change or Matt James' Season 'Brushes Deeper Issues Under the Rug'
"They had cast me because, on paper, I made sense," she wrote in an essay for Vulture. "I couldn't be like the Bachelorettes who had come before — somebody who was still living at home with her parents, who had "pageant queen" on her résumé. I was a lawyer. My father was a federal judge. I had a squeaky-clean record, had to be a good Black girl, an exceptional Black girl. I had to be someone the viewer could accept. And I was a token until I made sure I wasn't."
She realized that she could use her platform to address injustices she said was going on behind the scenes in terms of the franchise lacking diversity and inclusion and not properly knowing how to interact and represent Black contestants.
The moment Rachel Lindsay says she knew her time with 'The Bachelor' franchise was over
Lindsay say she quickly realized that speaking out against things she found unfair behind the scenes made her the villain in the public's eye. The final straw for Lindsay came when Chris Harrison defended The Bachelor contestant Rachael Kirkconnell for participating in a racist-themed party in 2018. Harrison told Lindsay live on air during an interview on Extra that Kirkconnell deserved grace.
The moment was disappointing for Lindsay. She explains in Vulture the history and nature of her relationship with Harrison and how it impacted her immediately:
RELATED: 'The Bachelorette': Rachel Lindsay Reveals Why She Still Can't Follow Peter Kraus on Social Media
I wouldn't say Chris and I were friends, exactly. When you're the Bachelorette, you're traveling with him, sitting in hotels and airports. There's a lot of hurrying up and waiting, and he's the one you do it with. During my season and after, he became someone who gave me advice on how to navigate the show and the celebrity of it. I called him my fairy godfather. We'd had our highs and lows, but there had been mutual respect until this interview. I felt disrespected, but I maintained my composure because I had to.
Three days after the interview, Harrison issued an apology. For Lindsay it was too late. "I was exhausted, I said. And I needed to step away from the franchise," she recalls.
Despite the ups and down, Lindsay says she has no regrets about her participation in the franchise.