Rachel Lindsay 'Thrilled' That Tayshia Adams Is New Bachelorette; 'The Weight Isn't on My Shoulders Anymore'
The discussion around diversity within The Bachelor franchise isn't new by any means, and Rachel Lindsay has been very outspoken about it. In fact, she's one of few members from the franchise who have done so. But now the franchise is starting to see more diversity, with the casting of the first Black Bachelor, Matt James. And now, Tayshia Adams has reportedly been cast to replace Clare Crawley. And Lindsay is definitely excited about it all.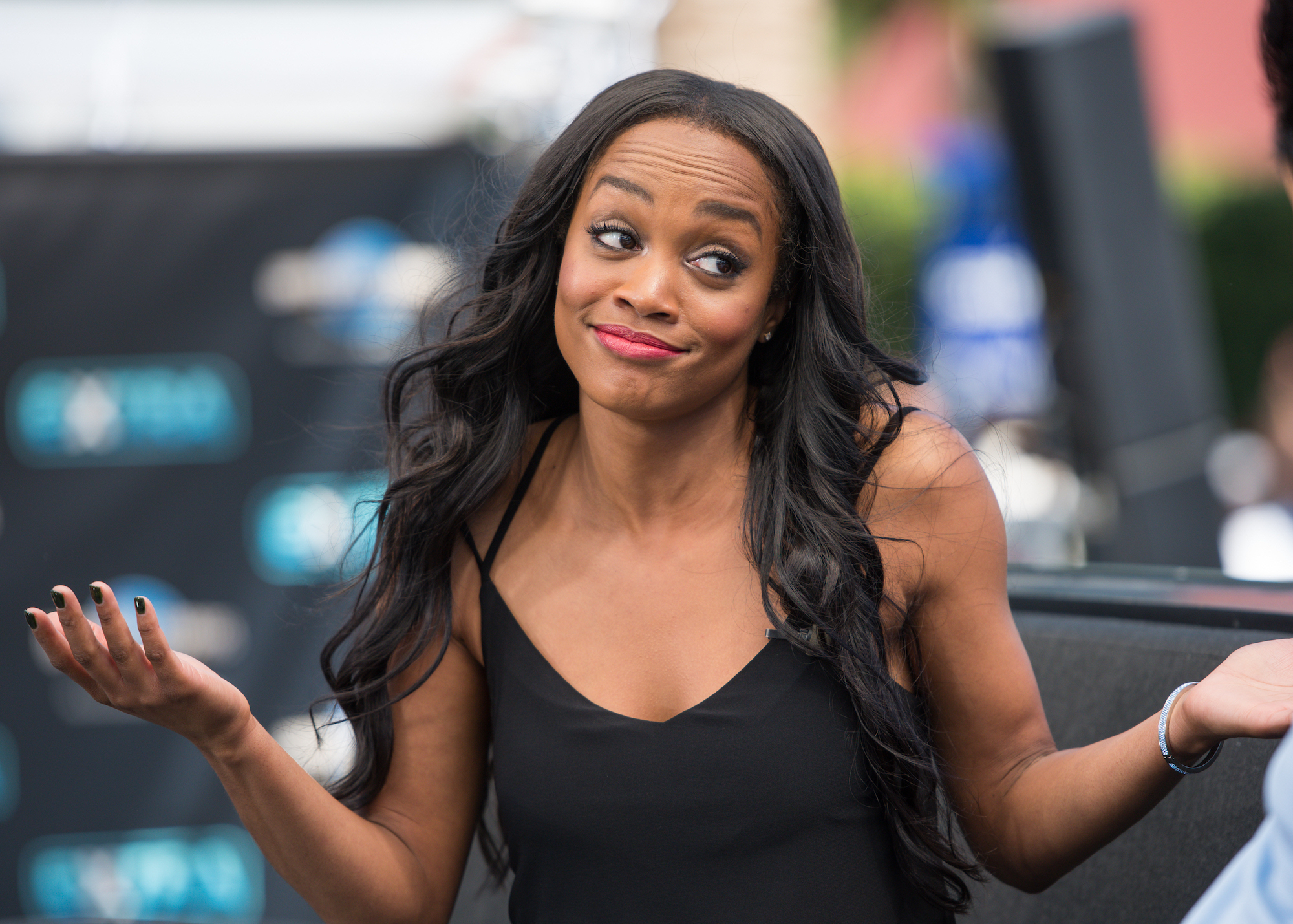 Tayshia Adams is reported to step in and take over Clare Crawley's season of 'The Bachelorette
On July 30, Life & Style reported on a rumor that Crawley refused to finish filming her season of The Bachelorette after she already found love with one of the contestants. While Variety later reported that not all of those rumors were true, there was validity to the fact that Adams would take over Crawley's season. 
Nothing was confirmed by ABC, however several sources at Variety, Deadline, and E! News confirmed the news. While COVID-19 has heavily impacted the season, resulting in a quarantined setup in Palm Springs, filming is still underway. However, fans are going to have to wait until the season airs to find out why the switch went down. And how it all ends. 
Rachel Lindsay is 'thrilled' that Adams is joining and becoming the second Black Bachelorette
As stated above, Lindsay has been outspoken about the lack of diversity in all aspects of Bachelor Nation. So it's no surprise that she's all for Adams' casting as the next Bachelorette. While she couldn't confirm the news, she did seem to confirm the validity of the sources. Regardless, she couldn't hide her excitement. 
"I'm thrilled," she said on the Higher Learning podcast episode released on Aug. 4. "One, I feel like the weight isn't on my shoulders anymore, you know? I'm happy to pass the torch."
Lindsay then touched on how Adams had "a couple of go-arounds" at finding love in The Bachelor franchise. Adams first appeared on Colton Underwood's season of The Bachelor and made it to the final three women. He picked Cassie Randolph in the end, and Adams then starred in Bachelor in Paradise's Season 6. She left single, but then reconnected with John Paul Jones. She announced their split in October. 
Lindsay said it will be nice to see Adams "in charge."
She's in the driver's seat, she's the lead. I love this power move for her. I'm excited. I don't care that it's a COVID season, I don't care they're not traveling. I don't care that she could possibly have… [Clare's] men. I'm happy to see diversity, and I'm happy that it's Tayshia.
Lindsay also clarified with her co-host, Van Lathan, that there was no shade intended in her "COVID season" comment. She just knows the hate that some people might already be giving Adams and wanted to squash it from the get-go. 
Lindsay has been outspoken about racism in and around 'The Bachelor' franchise
Lindsay was the first and only Black lead, between both The Bachelor and The Bachelorette. Therefore, she took it upon herself to speak out about the racism in its casting. As well as racism within the audience, which is pretty widespread. 
On June 8, she shared in a blog post that while she's spoken up, she might not have done enough or as much as she wanted. And The Bachelor franchise also really hasn't done anything to make the show more diverse, either. On top of that, Lindsay shared how she didn't watch the series before going on the show because it's whitewashed, harboring a dangerous precedent with its fan base. 
"This is the reason that I have come to the conclusion that if changes are not made on the inside and outside of the franchise, I will dissociate myself from it," she wrote. "I am tired of asking for change and my requests have been ineffective. These changes have to extend beyond casting a lead of color. The whole franchise needs a diversity makeover."
Since then, James and now Adams were cast as leads on the show, which is groundbreaking. But for it to be so historic, after 18 years of the show airing, is a bit embarrassing. And proves Lindsay's point. 
"Maybe the most important action item, the franchise should make a statement acknowledging their systemic racism," Lindsay wrote on June 8. "The system is not designed for people of color."