Rachel Zegler Finally Met Her 'Inspiration,' Lady Gaga, at the Critics Choice Awards
Rachel Zegler often mentions her admiration for Lady Gaga. In 2022, these actors finally met in person, talking together during a video from the Critics Choice Awards.
Rachel Zegler is unapologetic about her love for musical theater and her appreciation for the "Born This Way" musician Lady Gaga. After months of raving about the pop artist-turned actor, Zegler finally met her idol at the 27th Annual Critics Choice Awards. Here's what we know about their interaction. 
'West Side Story' Rachel Zegler often shares her support and appreciation for Lady Gaga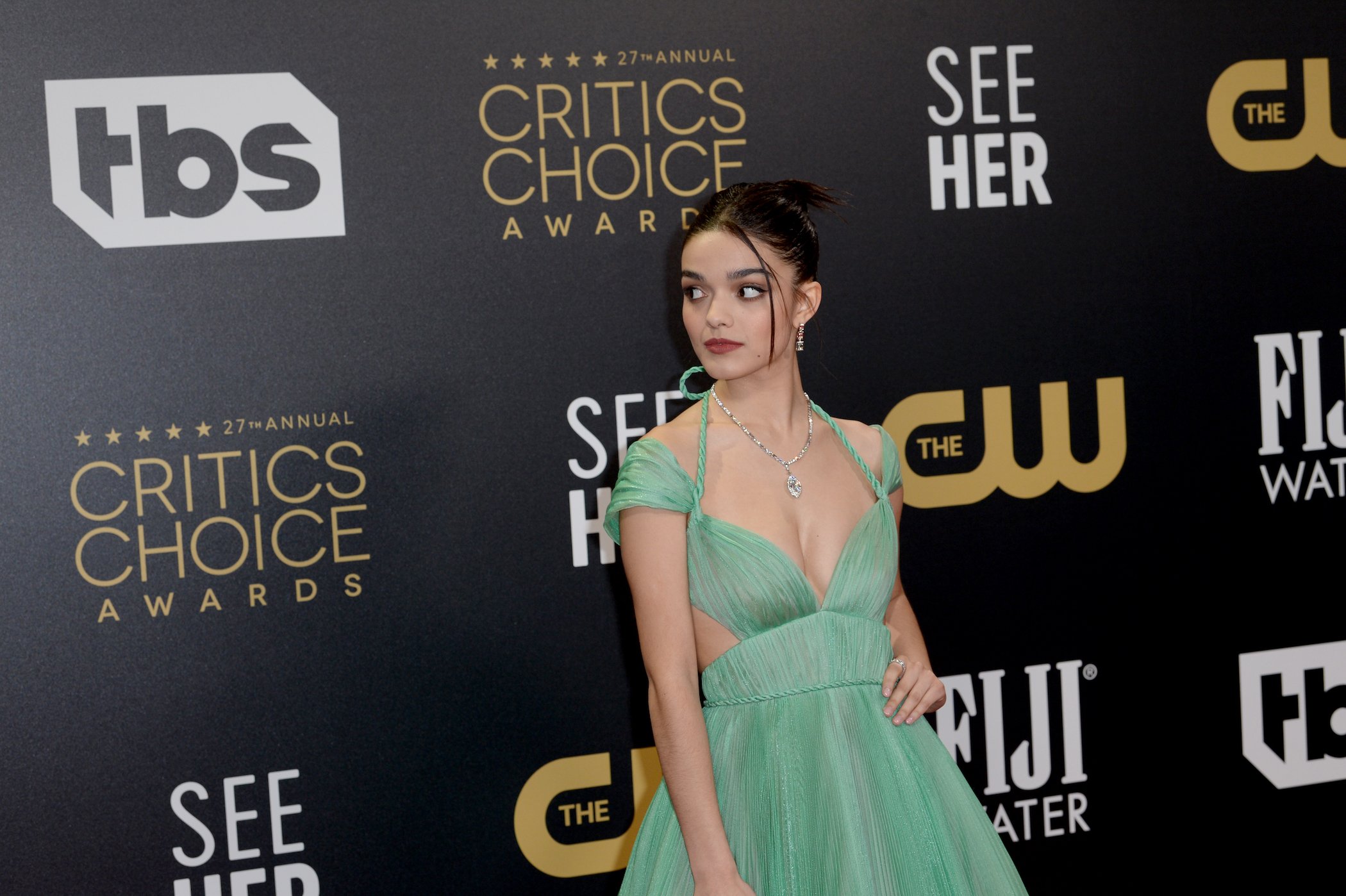 Even before she was María in West Side Story or Snow White in Disney's live-action adaption, Zegler was a "Little Monster." Zegler posted covers of songs like "I'll Never Love Again" and "Shallow" from A Star is Born on her YouTube channel. She also shared appreciation for Lady Gaga as a songwriter.
"I think it's not lost on a lot of us that she saved so many lives with her music and her unapologetic self-everything," Zegler said during an exclusive interview with ExtraTV. "She was just unapologetic about who she was, and it's been very inspiring for me also to watch her transition into a highly acclaimed actress."
"She's amazing, and she can do it all," Zegler continued. "And she is the definition of someone who inspires the next generation. I was inspired by her."
Some fans credited a viral Twitter video of Zegler belting "Shallow" as one reason why she earned the part of María. Zegler confirmed that the rumor is false, saying the audition process lasted several months.
Rachel Zegler finally met 'the reason [she] is alive today' — Lady Gaga
There were several memorable moments from the 2022 BAFTAs and 27th Annual Critics Choice Awards. One of those includes Lady Gaga snagging Rebel Wilson's bra and hiding it under her dress.
A few clips of Zegler and her date, Mike Faist, surfaced, including both actors jumping up to applaud their co-star, Ariana DeBose. A video surfaced of Lady Gaga and Zegler chatting, with Gaga even putting her hands on Zegler's shoulders. 
Zegler posted the interaction on Twitter, captioning the video clip, "I got to tell lady gaga that she is the reason I am alive today, and honestly, that's all I have ever wanted." 
The tweet earned over 27 thousand likes, with some fans sharing their support for both actors. Lady Gaga has not yet commented on the interaction. However, Zegler later shared an old video clip of herself discussing Lady gaga to her Instagram story.
Lady Gaga starred in the 2021 film 'House of Gucci'
Lady Gaga is best known for her pop music. In her career, the singer released hits "Born This Way," "Rain On Me," and "Bad Romance." She also earned awards and recognition for her jazz albums created with Tony Bennett.
Aside from being a Grammy Award-winning songwriter, Lady Gaga starred in television shows like American Horror Story and movies like A Star is Born. In 2021, she appeared alongside Adam Driver for the crime drama House of Gucci.