The Racist Reason Spider-Man Fans Didn't Want Zendaya in This Role
Producing blockbuster after blockbuster in the past 13 years, the Marvel Cinematic Universe has featured many talented actors. As Marvel retires heroes and introduces new ones, some of the biggest Hollywood actors have starred in prominent roles. And when Spider-Man: Homecoming hit theaters in 2017, many fans were thrilled to see Zendaya cast as the new MJ.
In most stories of the titular comic-book hero, Peter Parker's love interest is Mary Jane. Assuming MJ was the MCU's take on the iconic character, many fans were excited to see the talented Zendaya land the role. But some Spider-Man enthusiasts took to social media to voice their opposition to her casting.
Who is Zendaya?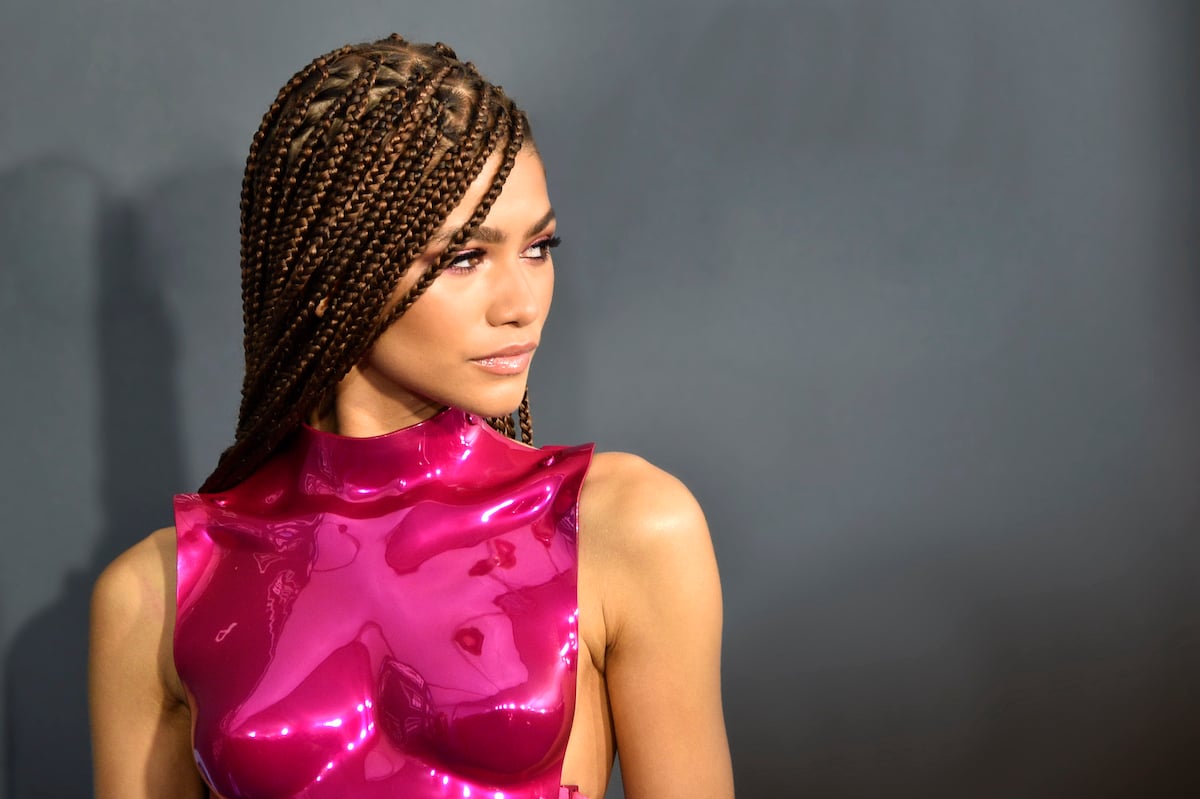 Zendaya was born Zendaya Maree Stoermer Coleman in Oakland, California, in 1996. After an early career as a backup dancer in music videos, she rose to prominence in the Disney Channel series Shake It Up. According to IMDb, she moved from Oakland to Los Angeles after landing the part, and her career continued to rise. After an appearance in the 16th season of Dancing With the Stars, Zendaya produced and starred in Disney's K.C. Undercover.
Through a devoted fandom on social media and appearances on red carpets, Zendaya established herself as a fashion trendsetter. However, she became a household name with her casting as MJ in 2017's Spider-Man Homecoming.
Fan debate surrounding Zendaya's casting as MJ
In Marvel Comics since 1962, Spider-Man's alter ego, Peter Parker, has been known for his relationship with Mary Jane. Some fans became attached to that longtime character. And though Zendaya's MJ is not Mary Jane, fans quickly drew parallels thanks to the name.
Kirsten Dunst famously portrayed MJ in Sam Raimi's popular Spider-Man trilogy. And many fans had grown accustomed to seeing that image for the iconic character. MJ had always been a red-haired Caucasian woman. And that's where a small but vocal contingent of Marvel fans came in to voice their racist opinions. They disliked that MCU had cast Zendaya, who is mixed race, as MJ.
Spider-Man fans took to social media
Some users took to Twitter to voice racist opinions about Zendaya's casting. But embraced the casting choice and even pushed back against the hateful comments.
In fact, retcons and changing characters aren't new for Marvel. Often, characters appear as entirely different versions of themselves after time away. Even the Disney+ series The Falcon and the Winter Soldier discusses who will carry on the mantle for Captain America. And today, diversity on-screen better reflects the real world.
But the backlash over Zendaya's casting was so blatant that Zendaya and other big Marvel names spoke out against the detractors.
Zendaya and Marvel respond to the hate
Even Marvel creative force Stan Lee showed his support for Zendaya. According to NBC News, he said, "The color of the skin doesn't matter. All that matters is the right person for the role." Lee had frequently said his comics reflected the world we live in. And Zendaya herself echoed that point in an interview with The Hollywood Reporter.
In response to the controversy, she said, "I don't know what America you live in, but from what I see when I walk outside my streets of New York right now, I see lots of diversity, and I see the real world, and it's beautiful."
Even Guardians of the Galaxy director James Gunn, himself no stranger to internet anger, quipped on Facebook: "If we're going to continue to make movies based on the almost all white heroes and supporting characters from the comics of the last century, we're going to have to get used to them being more reflective of our diverse present world."
Despite some fans' racist comments, Spider-Man: Homecoming was a smash hit. It earned a 92 percent fresh score on Rotten Tomatoes. And with Zendaya playing an even larger role in 2019's Spider-Man: Far From Home and returning to the big screen this December for Spider-Man: No Way Home, we'll see plenty more of the modern MJ.