Rafael Nadal's Wife Xisca Perello Prefers to Skip His Tennis Matches: 'He Needs His Space When He Is Competing'
Rafael Nadal is one of the world's greatest tennis players. He has won 20 Grand Slam men's singles titles and 36 Masters 1000 men's singles titles. He has been a celebrity since the early 2000s, when he won his first Grand Slam titles, earning consistent acclaim.
While Nadal embraces his high-powered career and has boosted his fame by working with big brands like Nike and Kia Motors, the tennis ace's family is another story entirely. In fact, fans have been curious for years about Nadal's wife, Xisca Perello, who keeps out of the spotlight whenever possible and rarely attends her husband's matches.
Who is Rafael Nadal's wife?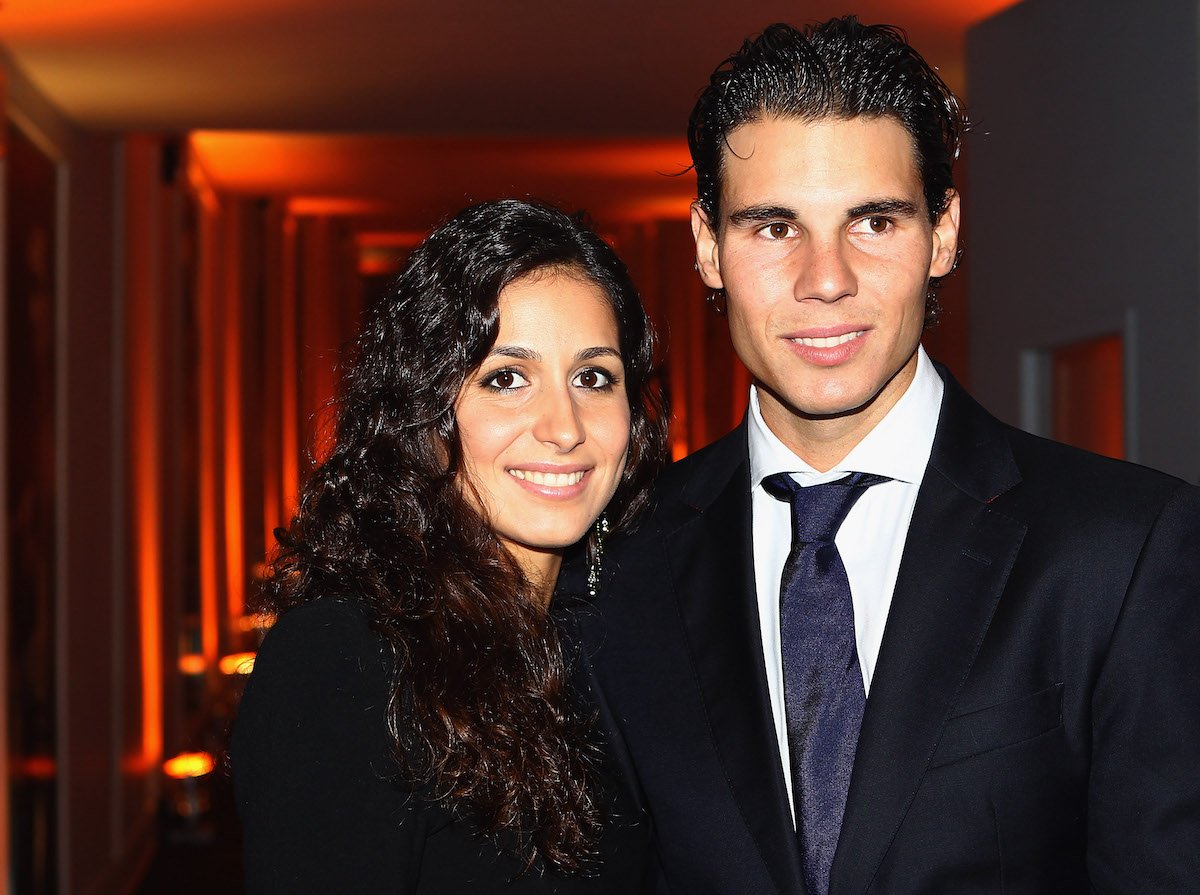 Rafael Nadal has spent most of his life as a celebrity, but he likes to keep one part of his life private.
Nadal began dating his now-wife Xisca Perello in 2005, and according to The U.S. Sun, the two had known each other for many years before that. Nadal and Perello maintained their romance even as his tennis career soared, and in January 2019, they announced their engagement.
Perello reportedly worked in insurance in the years before their marriage. These days, she is the project director for the Rafa Nadal Foundation. In October 2019, about nine months after the couple announced their engagement, they tied the knot in a fabulous ceremony at the La Fortaleza castle in Majorca. Close to 350 people attended the ceremony, which saw Nadal and Perello recite their vows.
What did she say about avoiding most of his tennis matches?
Nadal and Perello have been married for two years, and despite their high-profile wedding, the two have remained mostly out of the spotlight. In fact, Perello rarely attends Nadal's games.
During a 2011 interview with The Telegraph, she explained her reason for this, revealing that "he needs his space when he is competing, and just the idea of me hanging around and waiting on his needs all day tires me out," The U.S. Sun reported.
Perello stated that she prefers to preserve their relationship by staying away from most of his matches.
"It would asphyxiate me," she explains. "And then he would have to be worrying about me … No. If I followed him everywhere, I think there's a risk we might stop getting along."
Still, Perello has attended a few of Nadal's games. At the 2020 Australian Open, she kept a close eye on her husband's four-set win over Nick Kyrgios.
Does Rafael Nadal have any children?
Rafael Nadal and Xisca Perello do not have kids, although Nadal has been open about his love for children and the couple's desire to have a family one day.
The U.S. Sun reports that the 35-year-old has indicated he might want to wait until his professional career slows down before becoming a father.
"I would love to have children: boys, girls … I'm a person who loves kids, and I'm a family guy. But also, I tell you that the reality is, the years keep passing, I would like to start to do all of this when my sporting life determines it."
He added that traveling so much isn't necessarily conducive to having a family and that he's focused on his tennis career.
It's harder to gauge Perello's feelings about children because she stays off social media. Still, based on Nadal'scomments, it seems safe to say the two are likely on the same page about building a family.
RELATED: Here's Why Rafa Nadal Doesn't Doesn't Think Women Should Always Get Equal Pay in Tennis