Rainn Wilson's Reaction To Jennifer Garner Sobbing Over 'The Office' Finale Is So Sweet
Even though The Office came out in 2005 and wrapped in 2013, a lot of people are finding comfort in re-watching one of America's favorite sitcoms. Because, when times are tough, we can always count on Michael, Dwight, Jim, and Pam to help get us through.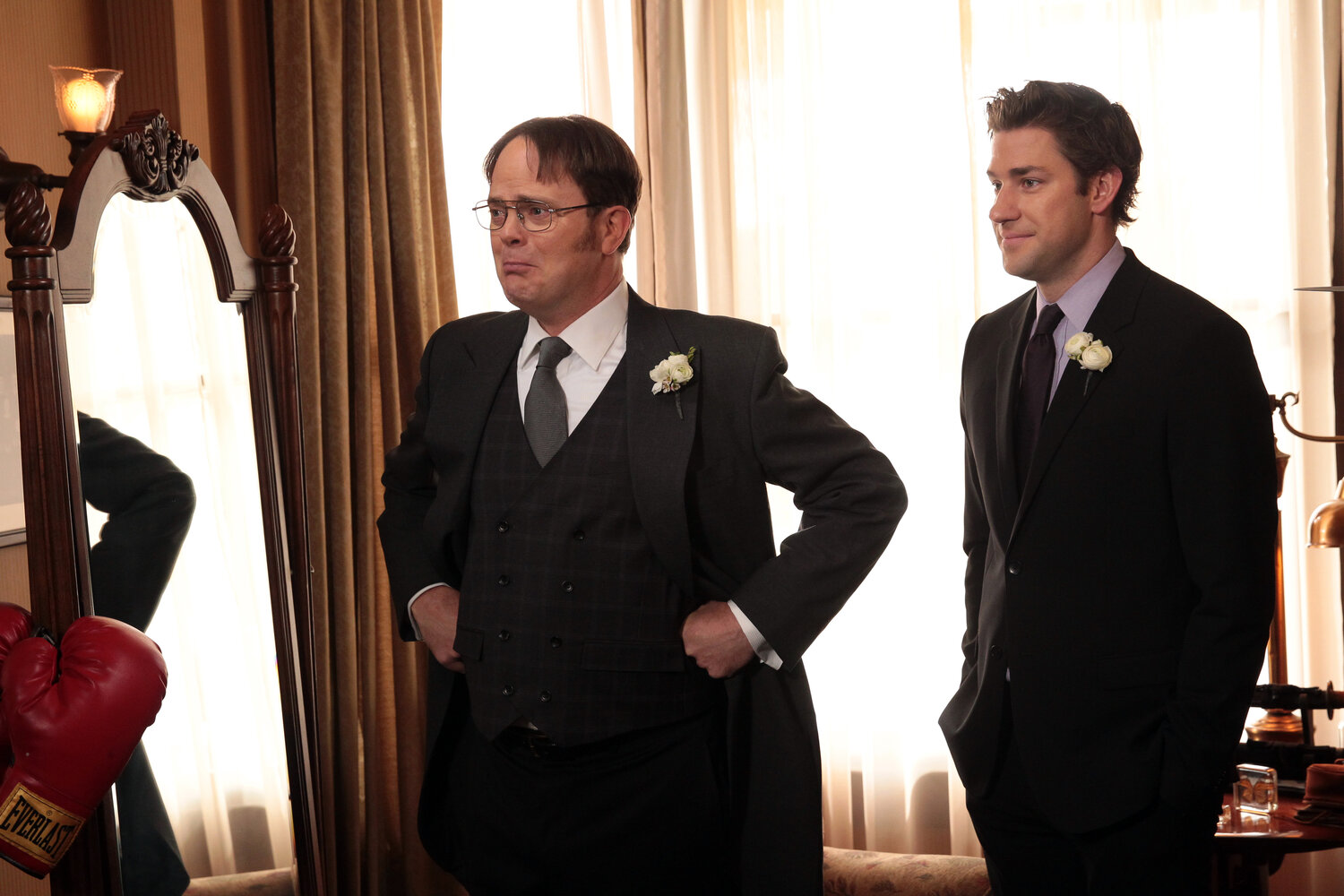 Jennifer Garner cries over 'The Office' finale
In Aug., Jennifer Garner posted a video of herself sobbing after finishing The Office with her children, Violet (14), Seraphina (11), and Samuel (8).
"My kids and I have spent months piled on the couch working our way through 'How to Behave as Grownups,' aka #TheOffice. Apparently we are sensitive people—the finale hit us pretty hard. When I realized I'd accidentally shot my farewell testimonial in slo-mo I realized: your Monday might need this, too," she captioned the post.
"It's nice to know you can still just feel so much passion about something, right?" the actor says in the video. "So, thank you. If you've ever heard of this show, The Office, you should try it. It's wonderful."
Rainn Wilson (Dwight Schrute) reacts to Jennifer Garner's post
The man behind Dwight Schrute, Rainn Wilson, saw Garner's video and thought it was "really beautiful."
RELATED: 'The Office': Angela Shares the Saddest Piece of Decor in Michael's Office That You Probably Didn't Notice
"She watched it from the beginning with her kids and had an extreme emotional reaction. It was really beautiful," he told Entertainment Tonight. "It was so great to see her sharing that with people. People just loved it. I just wanted to give her a big hug, but we can't hug people these days."
Why Rainn Wilson thinks 'The Office' is still so popular today
There's no question that The Office is still hugely popular today. But Wilson remembers a time when the show was declining in viewership.
"The Office definitely was fading away, especially during our last two or three seasons of the show itself. Our viewership was declining, it wasn't on Netflix, it was barely on repeat at that point," Wilson said. "There was another two or three years afterwards when it was off the air, we didn't really think about it or hear about it."
Then, "all of a sudden, I think around 2017, 2018 or so," Wilson says The Office made a comeback.
RELATED: 'The Office': The Surprisingly Dark Reason Dunder Mifflin Was Being Filmed for a Documentary
"People were talking about it, I was being recognized way more, being sent stuff, there are all these memes, and products, and funny videos, and face mashups, and all kinds of stuff," he said. "And it has become a global phenomenon. I think it's brought people a lot of comfort during some really trying times, so it's been great to be a part of, for that reason."
Since The Office has been so popular for so long now, the sitcom has itself some pretty devout fans who know a lot about the show. Wilson says fans often remember details he doesn't even recall himself.
"I would fail at any Office trivia. I would be the worst," he said. "I watched every episode when it first came out. I haven't seen them since. People reference episodes [and I'm] like, 'I don't even remember shooting that.'"
That's OK, Rainn. We know someone who just finished watching the whole series and felt a big emotional connection to the show and it's characters. If you ever find yourself at an Office trivia night, just make sure Jennifer Garner is on your team.