Rami Malek Had a Typing Coach for 'Mr. Robot'
Rami Malek is a talented actor who was born to Egyptian immigrant parents. Raised in California, Malek knew from an early age that he wanted to pursue a career in the entertainment industry, and he went on to study theater at the University of Evansville in Indiana.
Malek got his start in stage acting, but it wasn't long before he began auditioning for roles in television and film projects. While Malek appeared in several movies and TV shows in the early years of his career, it was one role, in particular, that thrust him into the spotlight and earned him major awards buzz — as an undercover computer hacker in the hit TV series Mr. Robot. 
Rami Malek played a hacker in 'Mr.Robot'
While Malek received early attention for his work in movies such as the Night at the Museum film series and the Fox sitcom War at Home, the young actor struggled to find roles that were right for him. He worked a variety of odd jobs while trying to break into the big time in Hollywood — and in 2015, he finally got his chance, when he was cast as computer hacker Elliot Alderson in the TV series Mr. Robot.
The psychological drama not only became one of the hottest shows on television when it debuted in the summer of 2015, but it introduced Malek as an actor to be watched. Malek dove headfirst into the role of Elliot, working with a variety of experts in order to accurately represent the hacker's mental disorders.
Malek wasn't just concerned with his character's emotional state, however — he was also determined to portray the more technical elements of the hacker's day-to-day life realistically. 
Why did Rami Malek hire a typing coach for his role in 'Mr. Robot?'
According to Mental Floss, Malek wanted to avoid the stereotypical way that hacking has typically been portrayed in movies and television shows, including the cheesy coding sequences. In order to make everything as realistic as possible, and for his "hacking" scenes to look legitimate, Malek had technical advisors work as typing coaches while filming, whispering instructions to him as he typed on-camera.
This extra step served to make Malek's hacking scenes convincing enough for the young actor to receive acclaim from not just fans, but critics as well. Over the next several years, Malek's star rose even further, until, by the end of Mr. Robot's run in 2019, he was one of the biggest stars on television.
Rami Malek earned critical acclaim for playing a computer hacker in 'Mr. Robot'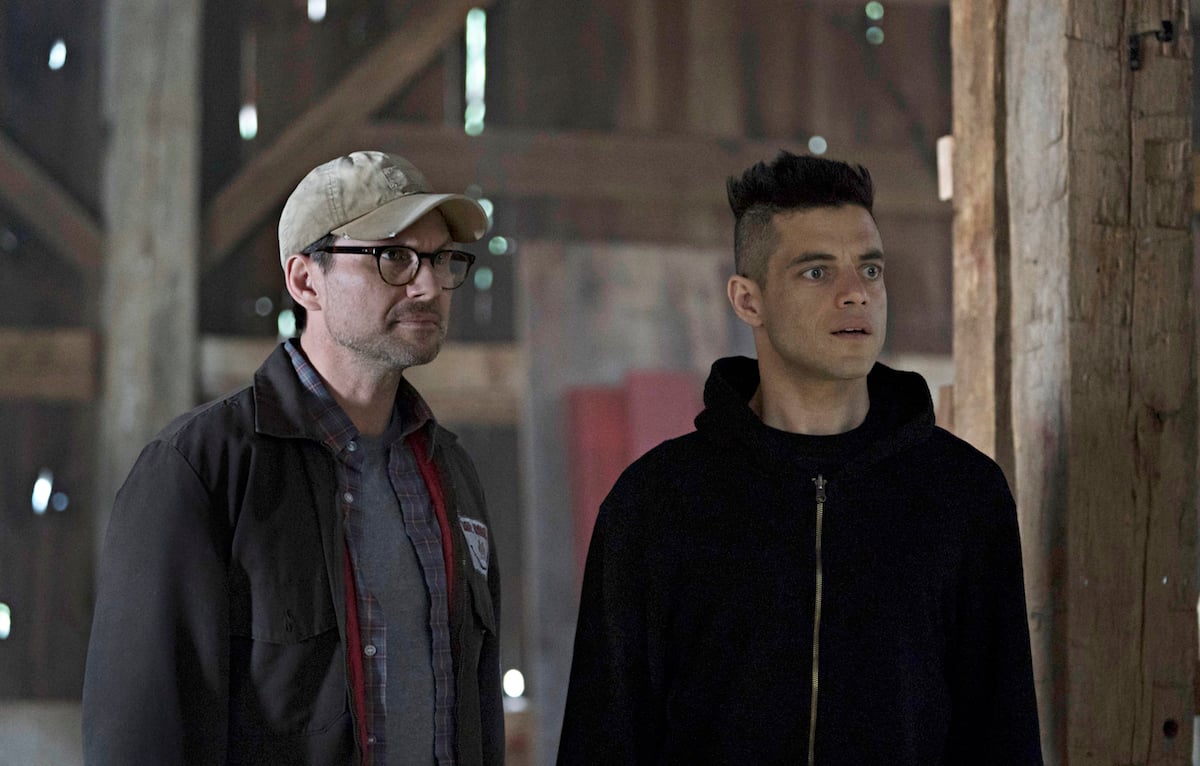 Malek might be well known to many fans these days for playing Freddie Mercury in Bohemian Rhapsody, but before he was making waves as the Queen frontman, he had received a slew of awards for his work in Mr. Robot. A few of the awards that Malek took home for portraying Elliot Alderson include the Critics' Choice Television Award for Best Actor in a Drama Series and the Primetime Emmy Award for Outstanding Lead Actor in a Drama Series.
He also received multiple award nominations over the course of the series run, including a 2019 Golden Globe nomination for Best Actor in a Television Series – Drama. Through it all, Malek proved that he was not only a brilliant character actor, but a hardworking one as well, willing to work with multiple experts and authorities in order to make his character believable and memorable.
RELATED: How Did Rami Malek and Rachel Bilson Meet? The Other Famous Actor in Their Circle