Rami Malek Spend 4 Hours a Day Preparing for Freddie Mercury Role Before 'Bohemian Rhapsody' Was Funded
Rami Malek is an acclaimed actor who initially rose to fame in the hit television series Mr. Robot, playing a talented computer hacker. To the majority of his fans around the world, however, Malek is best known for playing the iconic musician Freddie Mercury in the 2018 biopic Bohemian Rhapsody.
With the release of the film, Malek became a certified Hollywood heavyweight and proved that he had the ability to completely transform himself for a role. Even before Bohemian Rhapsody had been given the green light, Malek worked hard to prepare to play Freddie Mercury — allegedly spending hours every day studying the life and mannerisms of the brilliant frontman. 
Rami Malek threw himself into preparing to play Freddie Mercury in 'Bohemian Rhapsody'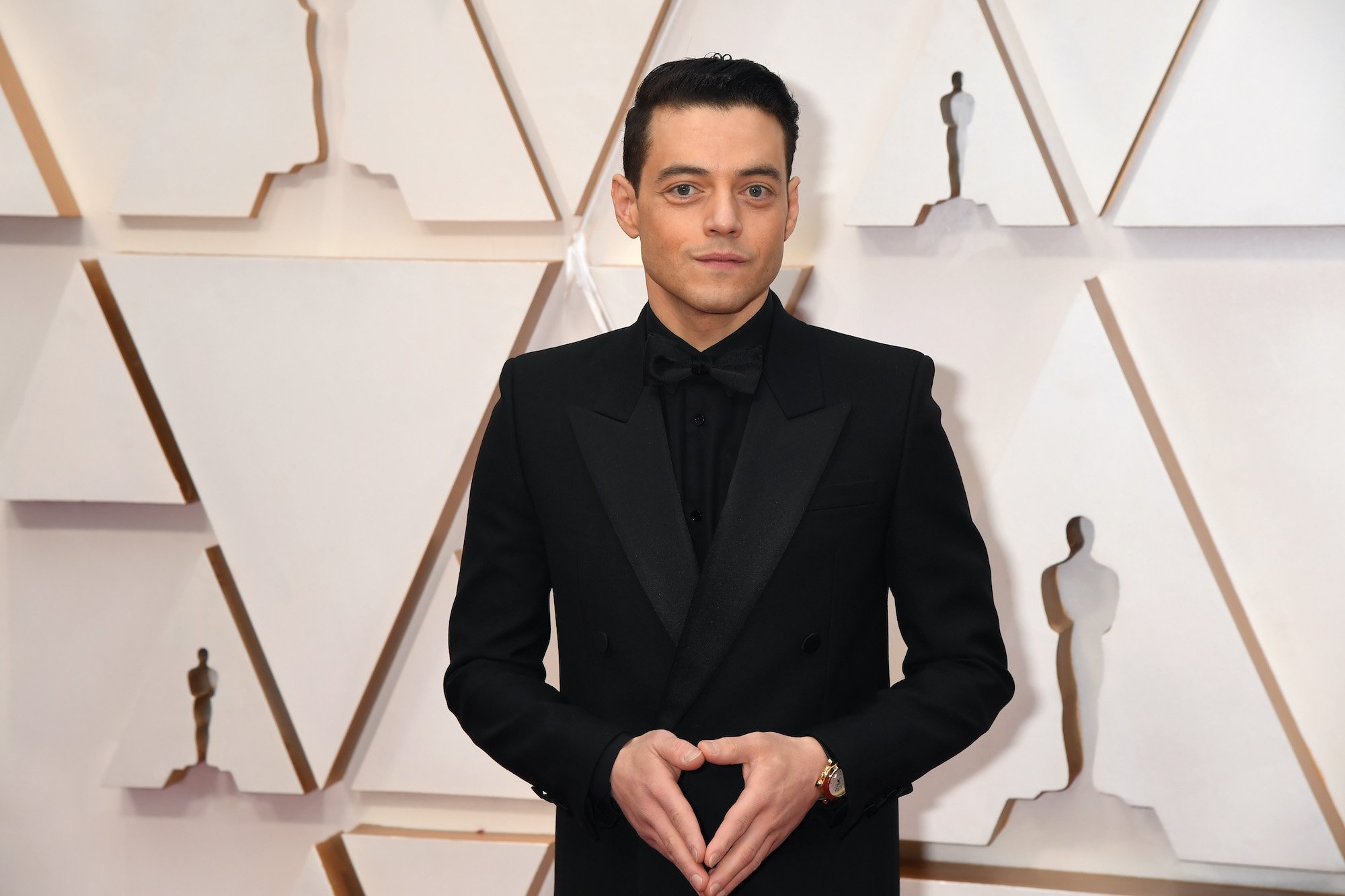 The film Bohemian Rhapsody was a long time in the making and went through a number of changes to the production team before it was officially greenlit for production. At one point, Borat star Sacha Baron Cohen was even attached to play the part of Freddie Mercury. In the months before the film was finally moved into the production stage, one young actor was campaigning hard to be taken seriously as Mercury.
According to Mental Floss, Malek was starring in Mr. Robot when he heard rumblings about the music biopic. Producers for the movie spoke to Malek, and asked him to film an audition tape of himself as Mercury.
Without hesitation, Malek started working with a movement coach to nail Mercury's mannerisms, watching footage of the late rockstar and learning everything that he could about his life and work. Reportedly, Malek worked for four hours a day just to be prepared in case the film went into production.
In addition to working with a movement coach, Malek enrolled in singing lessons and piano lessons to capture Mercury's innate musicianship. Malek later revealed: "I just had to find his humanity — what his conflicts were — and discover all the sides of him, because I knew there was more to Freddie Mercury than a man who holds an audience in the palm of his hand. But I had to get that down as well."
The rest is history, as Bohemian Rhapsody was eventually greenlit for production, and Malek was formally cast as Mercury. 
Rami Malek won multiple awards thanks to his work in 'Bohemian Rhapsody'
Bohemian Rhapsody might have received mixed reviews from critics, but fans were unanimous in their praise of the movie — and of Malek's performance as Freddie Mercury. Malek won a slew of awards thanks to his work as Mercury, including the Academy Award for Best Actor, The Golden Globe Award for Best Actor in a Motion Picture Drama, and the BAFTA Award for Best Actor in a Leading Role.
Not only did Malek physically transform in order to play Mercury, working out hard and wearing a set of fake teeth to replicate Mercury's unmistakable smile, but his work with the movement coach ensured that he was able to nail the complex showmanship in Mercury's stage performances.
What's next for Rami Malek?
Malek has been very selective with the roles that he chooses in the wake of his starmaking turn in Bohemian Rhapsody. With several projects on the horizon, it is likely that the coming years will see a lot more of the award-winning performer — and there's no doubt that Malek will dive into any project that he selects with the commitment and dedication that he has evidenced thus far in his career.
RELATED: Why Did an Original Member of Queen Lash Out About 'Bohemian Rhapsody'?