Ranking the BTS Members' Instagram Accounts From Least To Most Entertaining
The BTS members finally made their individual Instagram accounts, sharing everything from dog pictures to behind-the-scenes clips from photo shoots.
The "Permission to Dance" singers shared BTS' official Twitter account. Years after their debut as a boy band, Jin, Suga, J-Hope, RM, Jimin, V, and Jungkook created their individual public Instagram accounts, earning millions of followers in the process. Here's our ranking of these idols' official Instagrams.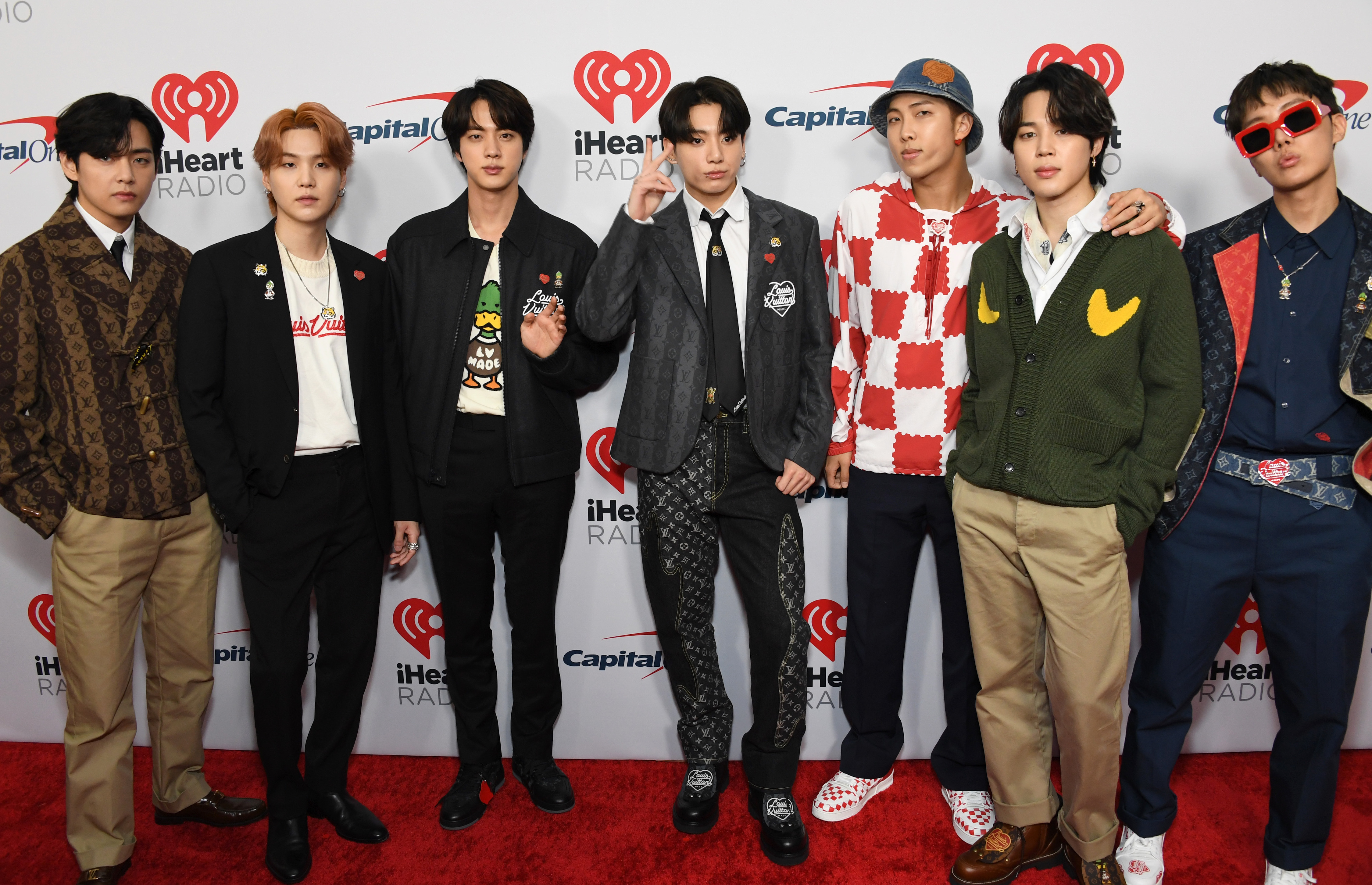 Jimin
As someone with a passion for fitness and night runs, Jimin (@j.m) is one of the BTS members who uses his account the least. When he does post, though, the singer earns millions of likes. Most recently, Jimin shared a picture of the moon without a caption. It gained almost 10 million likes from ARMYs.
Suga
Instagram is "hard," according to this producer and rapper. Suga (@agust.d) deleted his first Instagram post, following it up with a plain red photo. Although he doesn't use social media often, ARMYs still look forward to the scenic sunset/sunrise posts and the Louis Vuitton-themed selfies.
Jin
Jin (@Jin) is Worldwide Handsome, and he's also BTS' resident foodie. The vocalist's Instagram account definitely showcases his unapologetic love for everything food-related. Fans even got a glimpse at some of Jin's birthday celebrations.
RM 
It's more than just an "archive." Besides his passion for music, RM (@rkive) is a massive art fan. Following the rapper's Instagram is the best way to keep up with his latest art gallery adventures. 
That's not to say RM doesn't share more of his everyday activities, as the artist sometimes shares videos of what he's watching on his Instagram story.
J-Hope
If you're looking for your daily dose of positivity, J-Hope's Instagram account is worth the follow. The rapper often documents his latest adventures, including his trip to Hawaii during December 2021. 
When it comes to commenting on the other BTS members' posts, J-Hope (@uarmyhope) takes the cake. The group's "Sunshine" is always supporting the other idols, whether that's via an emoji on Jungkook's boxing video or a "good looks" comment on Jin's New Years' post.
V
As a fan of all things vintage, it makes sense that V's Instagram (@thv) would be filled with black and white pictures and even videos of Bing Cosby. BTS' vocalist shared photos of his adorable pomeranian, Yeontan. 
He even posted a video of himself and Lizzo hanging out at a Harry Styles concert. V is also notorious for posting and quickly deleting Instagram stories, making the glimpses at his elusive pictures even more special. 
Jungkook
BTS' "Golden Maknae" is also the king of Instagram. Sure, his username is a little long, but JK (@abcedfghi__lmnopqrstuvwxyz) shares everything from his Myers–Briggs personality type to videos of his dog Bam to updates on his boxing/fitness journey. 
Jungkook is also one of the few BTS members who saves his Instagram stories as highlights so that ARMYs can keep up-to-date on his travels and adorable selfies.